How Much Money Does Gordon Ramsay Make?
The Shocking Way Gordon Ramsay and Beyoncé Are on the Same Level
Gordon Ramsay was the only chef to make Forbes's list of the highest-paid celebrities of 2016, further proving his position as one of the most successful people in the food industry. The 49-year-old British celebrity chef has three TV shows, 30 restaurants(!), a recently launched mobile game called Gordon Ramsay Dash, and of course, too many good cooking tips to count. Perhaps the most impressive part of his ranking as the 34th highest-paid celebrity of the year is the fact that he's tied with . . . Beyoncé.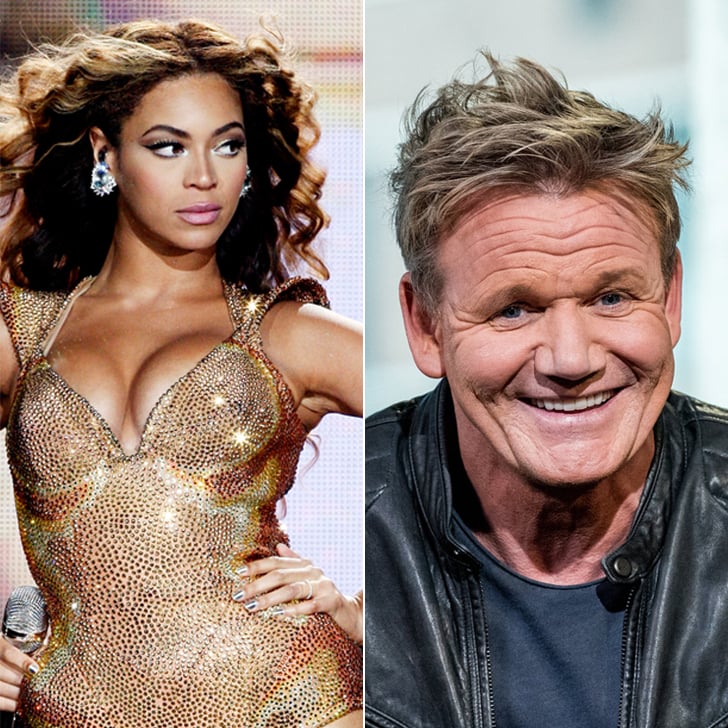 Yep, that's right. According to Forbes's June-to-June numbers, Gordon and Beyoncé both made $54 million, meaning each of them snagged the 34th spot. Who knew they had so much in common? Curious about who else made the cut? Check out the full list of Forbes's highest-paid celebrities of 2016, and then learn even more interesting facts about Gordon Ramsay.