How Much Sauce Should You Add to Pasta?
The Biggest Thing Americans Get Wrong About Pasta, According to Italians
There are two things that Italians do better than anyone else: pasta and sauce. And while we Americans can re-create all the homemade pasta and classic Italian sauces we want at home, there's one technique that you can only learn in Italy, and that's how much sauce you should add to your pasta. I learned this tip firsthand while eating countless plates of spaghetti, ravioli, and tortellini with Giovanni Rana in Verona, Italy. TL;DR: you're probably adding too much.
As as a life-long pasta enthusiast who loves learning any and all Italian cooking tips, I couldn't wait get advice straight from the pros, from the true definition of al dente to the best way to sauce pasta. It turns out, America's mentality of "more is more" is not exactly a popular one in Italy, and we tend to go overboard. When I talked to one of my fellow dinner guests, who was born in Milan and has lived in Italy her whole life, she said, "Americans put way too much crap on their pasta." She's referring to the idea that Americans often cover their large portions of pasta in way too much meat sauce, cheese, or white alfredo sauce — which, by the way, is not authentic Italian alfredo sauce.
The idea is that when you remember that less is more, the whole dish is improved. Pasta's unique flavor and texture should not be overshadowed by a blanket of sauce, especially filled pastas like spinach and ricotta ravioli. Think of the sauce as more of a complement than the star of the dish. Sometimes, butter and lemon juice is all you need.
Another best practice for incorporating sauce and pasta is to combine the two while still in a warm pan, tossing everything together to make sure the sauce reaches every nook and cranny. This technique, as opposed to plating plain past and topping it with spoonfuls of sauce, is the best way to marry the flavors of the pasta and the sauce. And when you do it right, a little really does go a long way.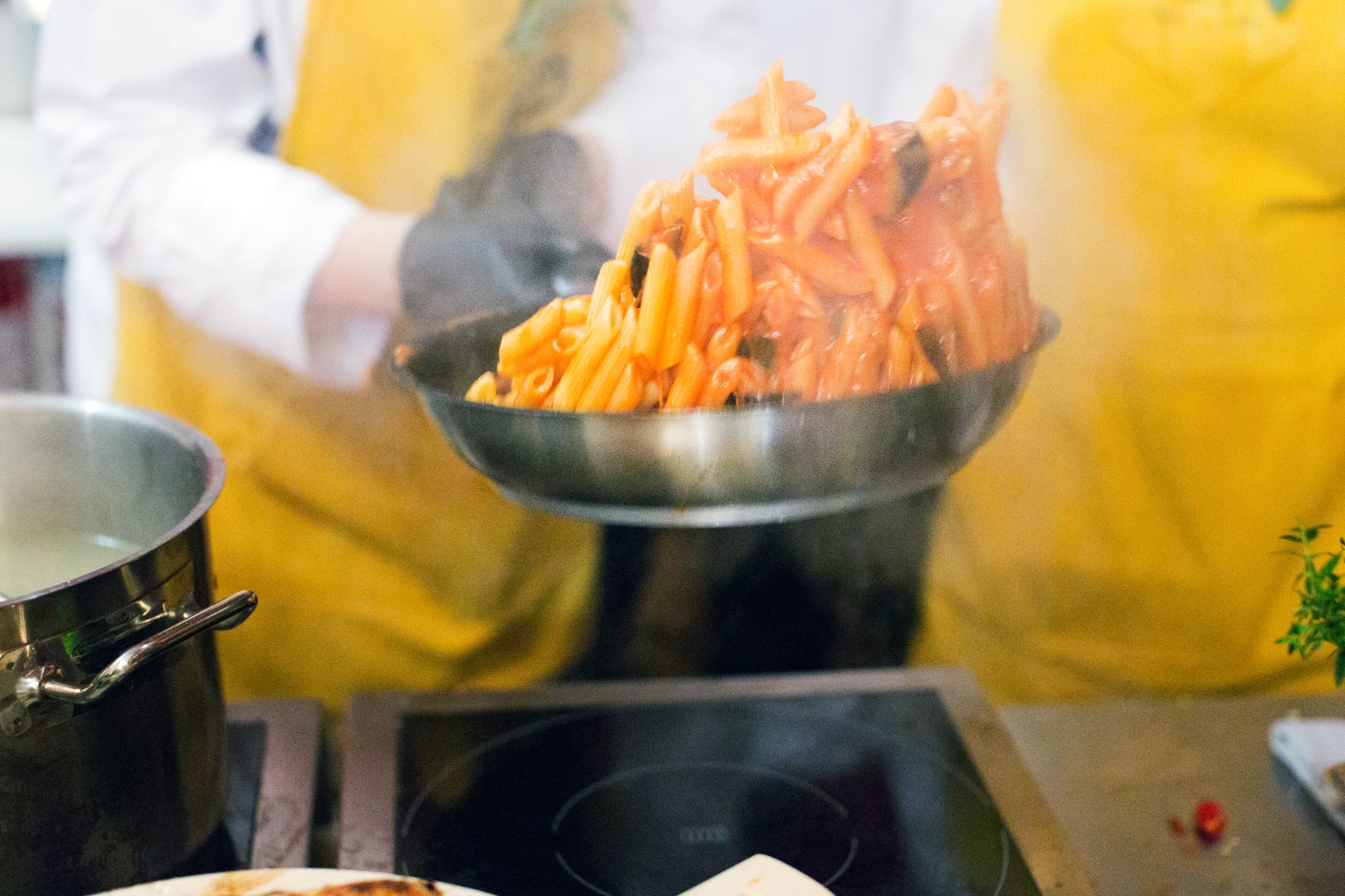 Travel and expenses for the author and photographer were provided by Giovanni Rana for the purpose of writing this story.
Image Source: POPSUGAR Photography / Diggy Lloyd