How to Order Food on Facebook
You Can Now Order Food While Scrolling Through Facebook, and It's Almost TOO Easy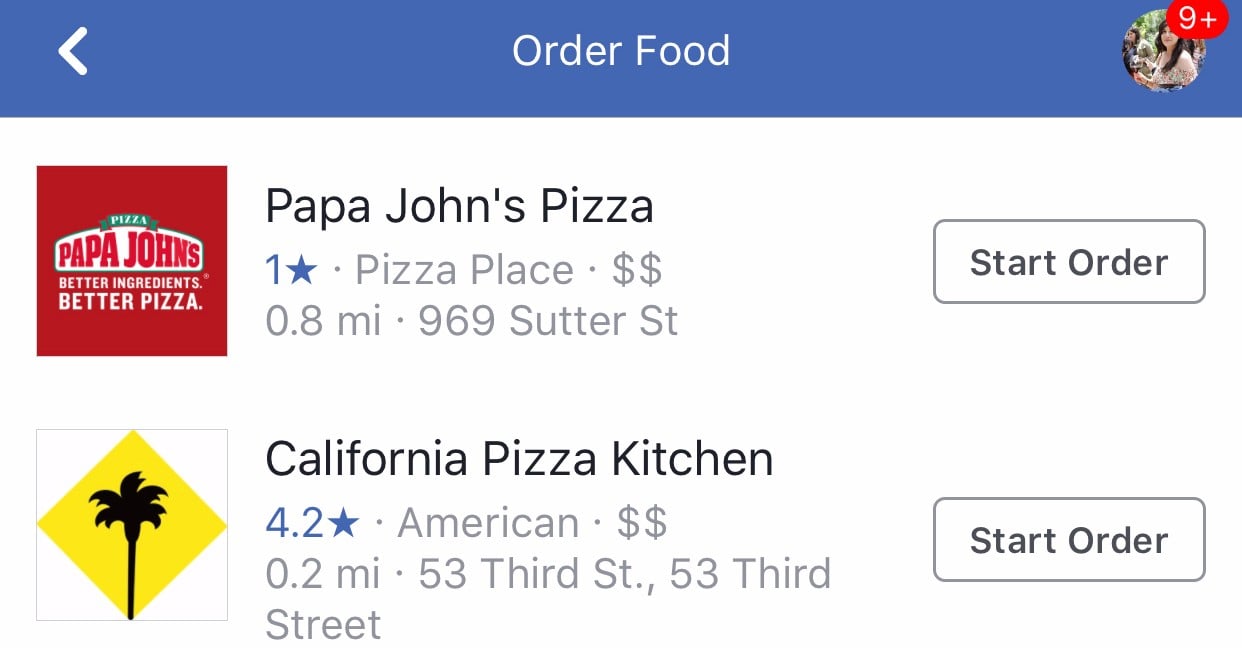 There's a new way to order food from your phone, but you won't have to download a new app this time around because it's through an app you already use: Facebook. Yes, really — Facebook has just added the ability to order food for pickup and delivery on the app. So the next time you're scrolling through Facebook on the couch and you decide you're in the mood for pizza, you just have to move your thumb a little bit, and a few taps later, pizza will be on its way. Welcome to 2017, people — what a time to be alive! The entire process is almosttoo easy.
TechCrunch explains that Facebook has partnered with food companies like DoorDash, Delivery.com, and EatStreet to make the new feature possible, and it's also partnering with some chain restaurants directly, including Denny's, Papa John's, Panera Bread, and Jack in the Box. As long as your Facebook app is updated, you'll see the newly added "Order Food" tab in the Explore section on the bottom right of your page. From there, you can see all the restaurants available to you and you can begin your order, with some restaurants offering pickup and some offering delivery.
With the ability to order food getting closer to our fingertips each day, this could be a very dangerous (and very helpful!) option for all movie nights and lazy weekends to come. If you can't wait to try Facebook's new feature out, keep reading to see a step-by-step breakdown of how it all works.