How to Order Starbucks Pink Drink
I Tried the Starbucks Drink That Tastes Just Like Pink Starbursts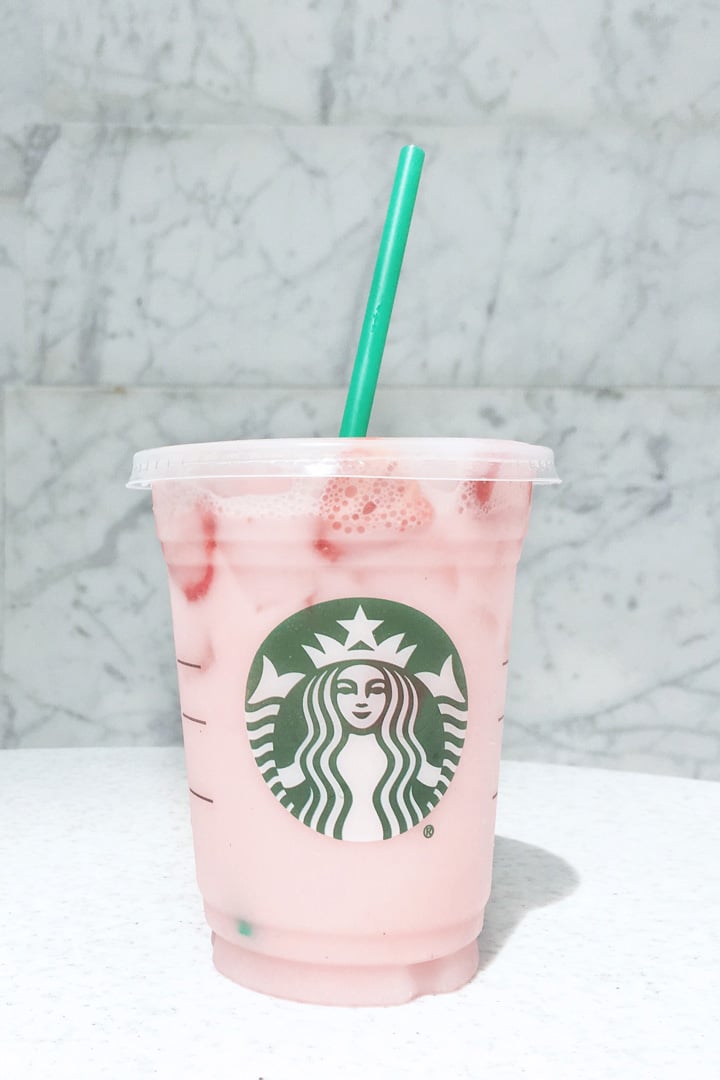 The changing season calls for a new go-to Starbucks drink, and the internet is going crazy over a pink drink that's perfect for Summer. Scroll through #PinkDrink on Instagram and Twitter and you'll see a flood of images showing off an iced powder-pink drink. The beverage is creatively dubbed the Pink Drink for its unmissable hue that's reminiscent of Pantone's Color of the Year. But the Pink Drink isn't something off Starbucks's new Summer menu — it's a remix of the Strawberry Acaí Refresher, which comes with freeze-dried strawberries and uses coconut milk instead of water.
While my usual Starbucks order is very uncomplicated and not sugary at all (iced green tea, unsweetened, light ice please), my obsession with everything coconut really convinced me to give this a go. I bravely volunteered to be the taste tester and set out to my local Starbucks, only to find that my cashier hadn't been checking her Instagram feed lately. After having to explain what I really wanted — no, not the Birthday Cake Frappuccino — I walked out with my own little pink cup in hand.
The Pink Drink is sweet and refreshing with a distinct tart taste, while the coconut milk gives it a dreamy, creamy escape. Fans of the drink are comparing the flavor to strawberry Starbursts, and my co-workers and I couldn't agree any more. But I would even go as far as to say this dairy-free beverage tastes just like Summer.
Image Source: POPSUGAR Photography / Victor Verdugo