How to Roast Potatoes Fast
The Completely Addictive Method of Roasting Potatoes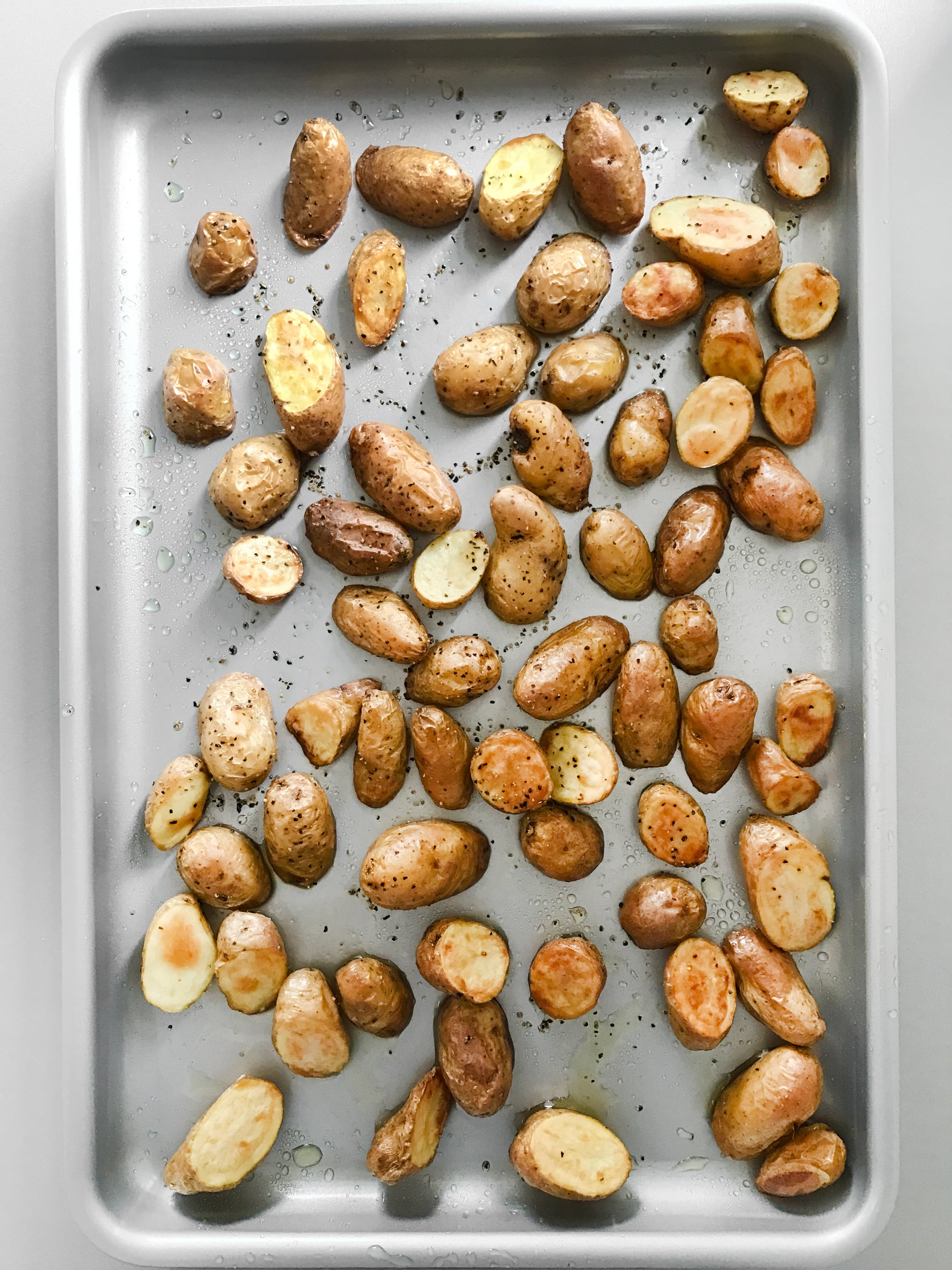 While I love roasting fingerling potatoes with rosemary and bacon (when I'm feeling particularly gluttonous), nothing beats the basic technique done well. While some claim pre-boiling the potatoes prior to roasting them is the best way to do go, I simply can't bring myself to dirty more pans than necessary. So, I present the easiest-ever method of roasting potatoes using only one pan.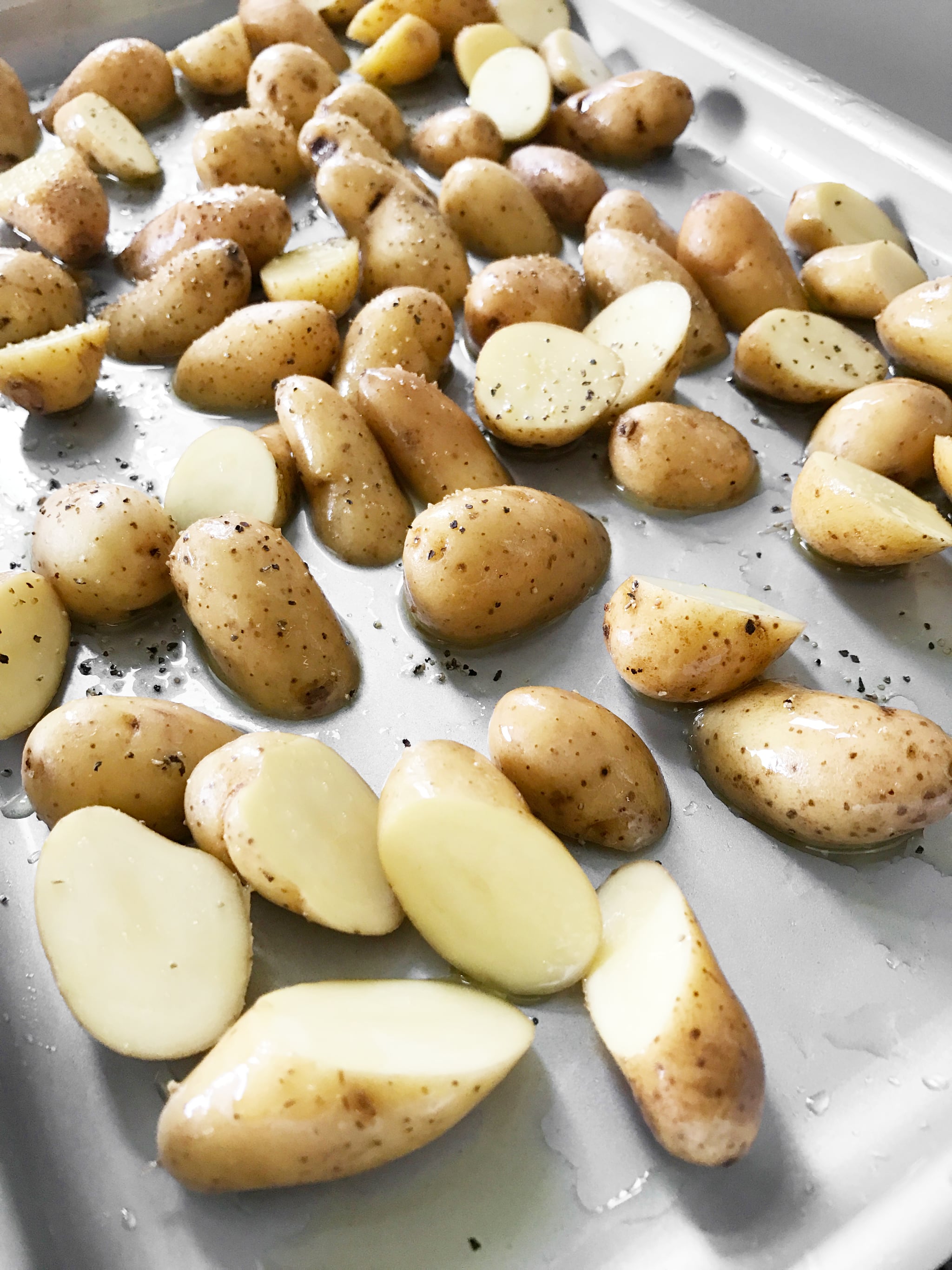 Preheat the oven to 375°F. Meanwhile, rinse then cut about a pound of fingerling potatoes on the bias (diagonally). Exposing more of the white of the potato will help them brown and crisp up in the oven.
Transfer the cut potatoes onto a half-sheet pan. Drizzle olive oil across the potatoes and use your fingers to coat each piece evenly in the oil. Pat your hands dry then season potatoes with salt and pepper from about a foot's distance. Be sure there is plenty of space between each potato , or else they will steam rather than crisp up in the oven.
Bake for 30 minutes, or until potatoes are golden and crisp to your liking and are easily pierced with a fork.
Cool slightly before serving with a spatula.
Try these roasted potatoes with steak, rotisserie chicken, or even folded into a hacked curry recipe. You can pair them with burgers like make-shift french fries. They taste incredible solo, drenched in meaty juices, or dipped liberally into a mound of ketchup. Roasted potatoes simply make every meal a little bit better.
Image Source: POPSUGAR Photography / Anna Monette Roberts