How Is Some Milk Shelf Stable?
The Secret Behind the Shelf-Stable Milk You See at the Grocery Store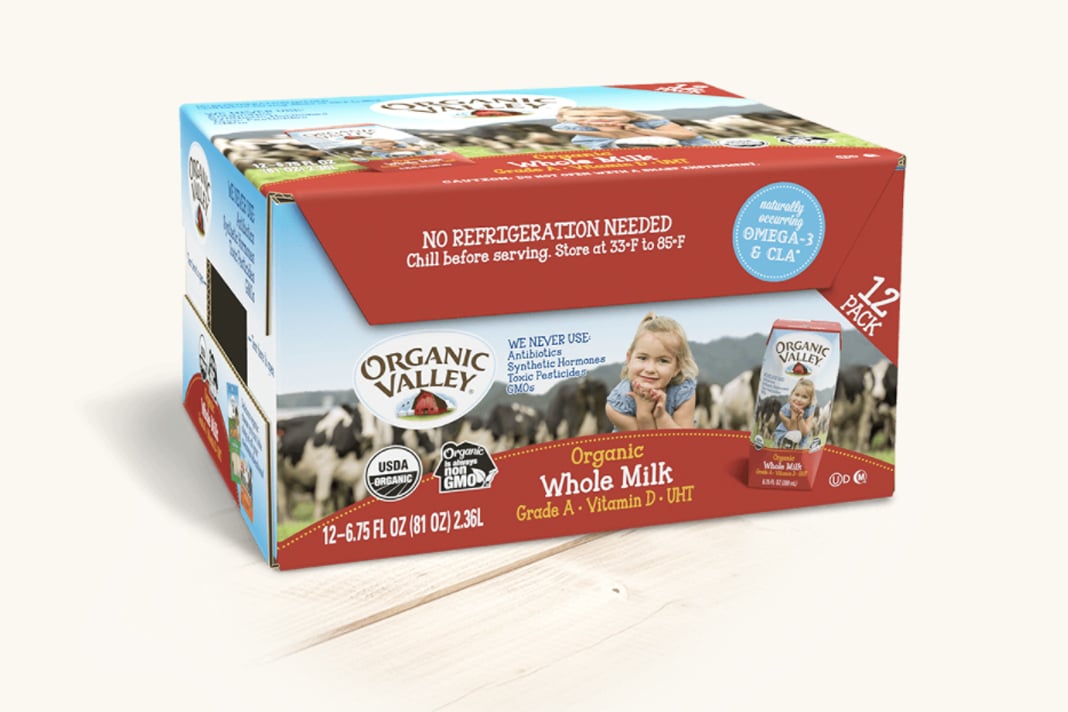 If the unrefrigerated shelf-stable milk at your grocery store makes you raise your eyebrows with distrust, here's how science has made such a feat occur, so you can rest assured it's not completely suspicious. Brands like Organic Valley use ultra high temperature (UHT) pasteurization, the process of zapping out 99.9 percent of bacteria by heating the milk to about 280°F for a few seconds before quickly chilling. The UHT milk is then packaged in airtight "aseptic" containers (with no preservatives), so it lasts for up to seven months unrefrigerated if stored in a room between 33°F and 85°F.
Why would anyone want to purchase shelf-stable milk? For one, the single-serve packages make it easy to pack up in lunchboxes or in a cooler while on the road. Also, it's an option to have stocked in your pantry in case of emergencies. Additionally, rural regions of America may not have access to fresh milk and therefore may need to rely on a shelf-stable option. Now that you know the secret, are you more willing to try it?