How to Stop Eating in Front of the TV and Computer
I Stopped Eating in Front of a Screen, and Here's What Happened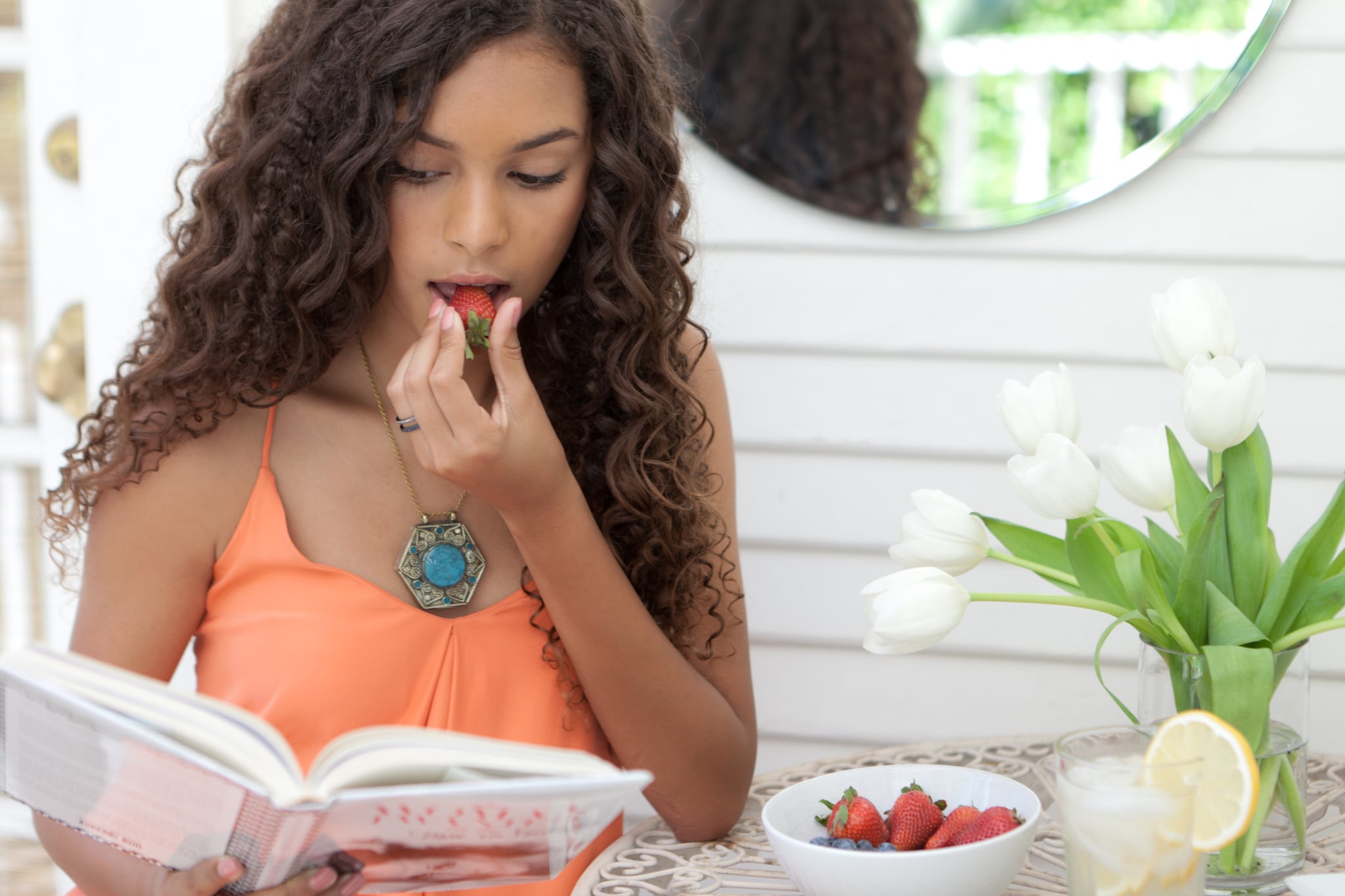 Do you eat most meals away from your TV or computer? I sure as hell don't, but when a coworker of mine took a coffee break every day for a week, I felt inspired to try eating "offline" for a week. I challenged myself to eat all three meals seated away from a screen. I grew up eating most meals in front of a TV (my parents have 30-year-old TV trays that we still use to this day), and the habit seeped into adulthood. Breakfast, lunch, snacks, and dinner all revolve around my eyes glued to a laptop or TV screen. During the workday, I felt productive by working through my meals. At night, I looked forward to the relaxing ritual of dining on my couch while catching up on new TV releases. In all honesty, I loved my screen time, but I heard a nagging voice that told me I probably needed to cool it on the backlit screens. I feared I had a tech addiction that could potentially be damaging to my brain. And so, I began my tech detox and made some discoveries:
My attention span is short
The first few days, I found myself so fidgety. I could barely make it a full meal without getting up out of my seat every few bites. I don't act this way in restaurants! If seated alone at my house, it felt like torture to focus on my thoughts and the plate in front of me. I looked for an escape and started reading books. I read hundreds of pages and several books in the first few days.
Eating a meal only takes about 20 minutes
I always used the excuse that eating a meal at the table is a luxurious use of my time and not something I could possibly do during the week. However, I began to notice that eating at home only takes about 20 minutes, especially if you are alone and not interrupted by talking. Putting it into perspective enabled me to break for meals without feeling guilty or pulled to multitask.
I prefer audio entertainment
Halfway through the week, I stopped reading paper books while eating and turned to audiobooks, podcasts, and NPR. I gave my eyes a break while entertaining my mind! Win-win.
I don't want to quit.
I love giving myself these mini breaks during the day. While I don't have the science to back it up, I feel more refreshed and relaxed when I take the time to eat without a screen. Even though my week long challenge has ended, I want to make this routine my new "normal."
Image Source: POPSUGAR Photography / Mark Popovich