How to Sweeten Tomato Sauce
Why Carrots Are the Secret Ingredient I Always Add to Tomato Sauce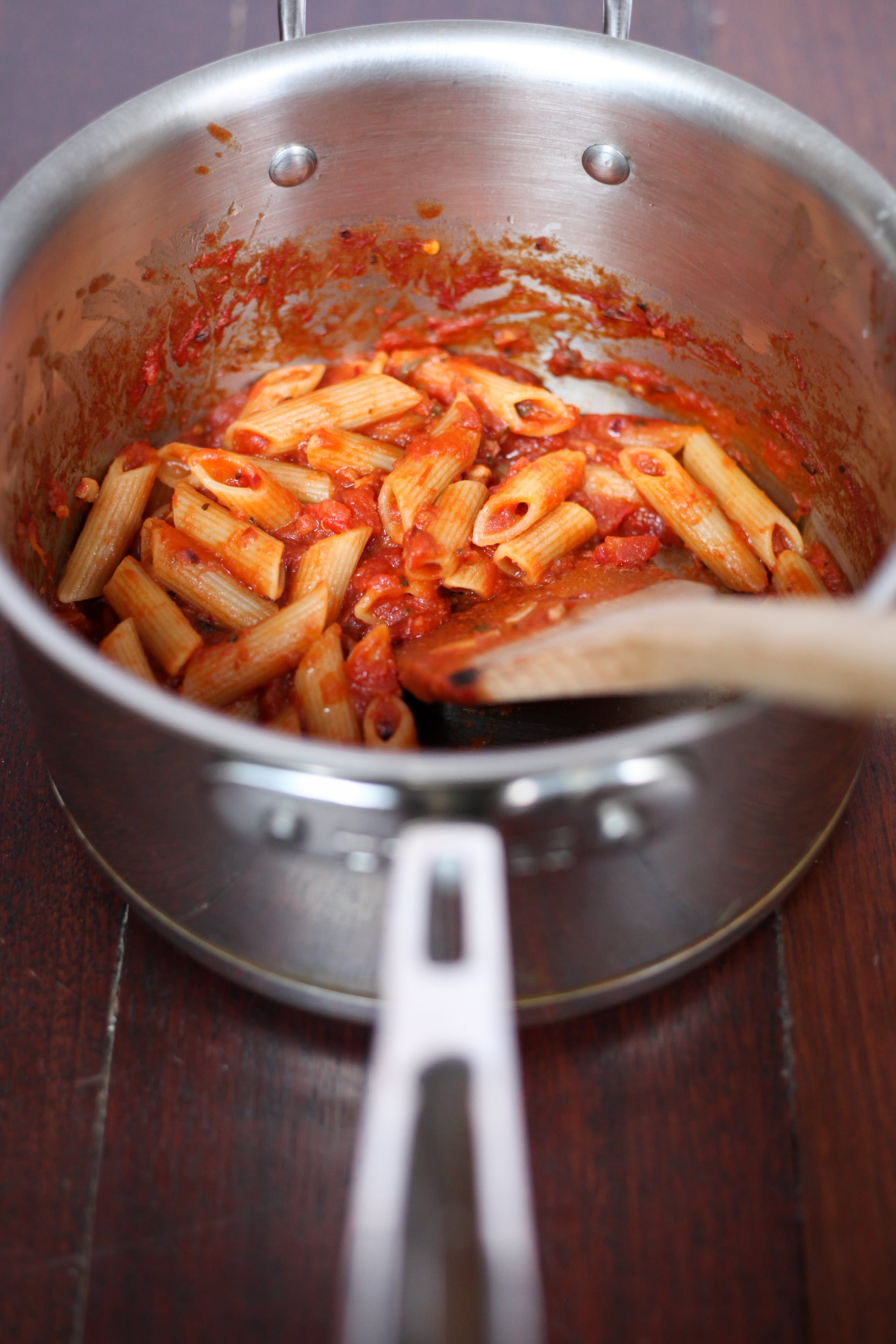 I never knew why my mom always added carrots to her homemade tomato sauce until I learned that they act as a replacement for something else: sugar. I now know that it's extremely common to find white sugar in pasta sauce recipes, usually around 1/4 cup. And jarred tomato sauces tend to be full of sugar, too — you might be surprised if you check the label. In fact, it's what makes Papa John's pizza sauce so sweet and makes you say, "What is that?" every time you can't quite place the undeniably delicious flavor of the sauce.
This all makes sense — sugar helps counteract the acidity of tomatoes and creates a more balanced flavor profile. But I've grown up to realize it's an unnecessary ingredient — it just adds to your daily sugar intake — and that the subtle sweetness of carrots eliminates the need for sugar altogether.
Don't worry; carrots won't make your tomato sauce chunky. The trick is to chop them super finely and sauté them along with the onion and the garlic so they cook down as their sweetness releases. To make this step as easy as possible, my mom always pulses fresh, peeled carrots a few times in a food processor until they're pulverized. They blend into the sauce so smoothly, you'd never know they were there. The next time you're picking out a tomato-based pasta recipe for the night, try leaving your sugar in the pantry and opting for this method instead. No one will know your secret, but you might want to reveal it anyway.
Image Source: POPSUGAR Photography / Nicole Perry