Ina Garten Cooking Tips
12 Tips From Ina Garten That Will Make You a Better Cook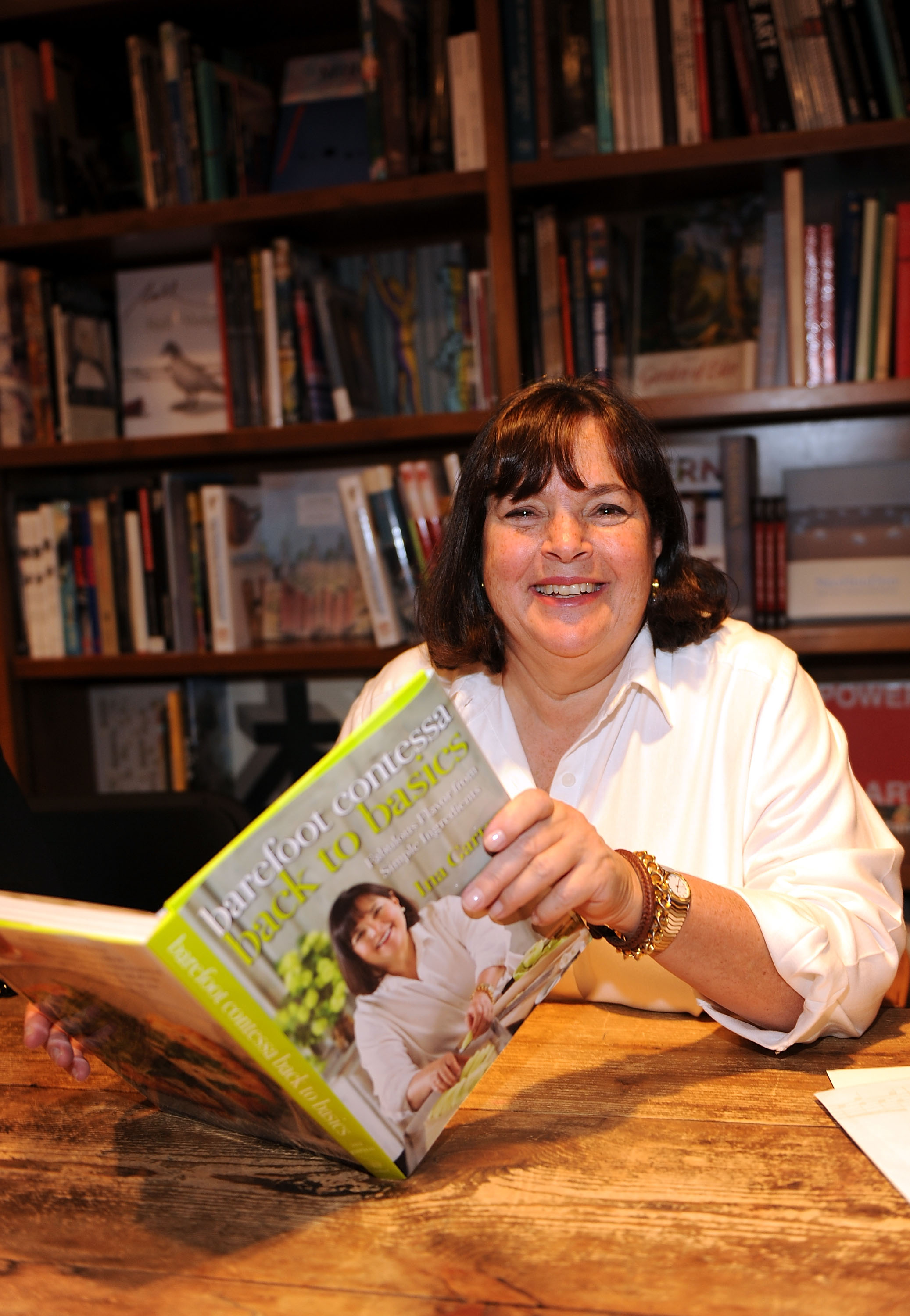 Ina Garten: queen of the culinary world. She's written nine cookbooks, starred in Food Network's Barefoot Contessa for over a decade, and won fans over with countless foolproof recipes. The woman knows a lot, and lucky for you and me, she's never shied away from sharing her advice. Read on for her best cooking tips. Before long, you'll be the one saying, "How easy is that?"
Follow recipes to a T. When Epicurious asked her if she follows recipes when cooking at home, she said, "Exactly. To the half teaspoon. I measure everything, because I always think that if I've spent so much time making sure this recipe was exactly the way I want it, why would I want to throw things into a pot? I'm really a scientist."
Respect ingredients. Simple is better, especially when cooking with fresh produce. "Buy things in season, and then only do what you need to do to make [food] taste as good as it can taste," she told Epicurious.
Add coffee to chocolate. If you've ever seen Ina's recipe for brownies, you know she's a fan of enhancing the flavor of chocolate. "If you add coffee to chocolate, it gives it a depth of flavor," she has said.
When in doubt, add a little acidity. "Sometimes you taste something delicious, but a little hit of lemon juice or lemon zest or vinegar will just sort of wake it up," she explained.
When entertaining, set out simple snacks instead of making elaborate appetizers. In an interview with Indiebound, she said, "I serve very simple nibbles like roasted cashews and good olives — nothing wrapped in phyllo. I never serve a first course, just a delicious dinner and dessert."
Relaxing meals are simple meals. When asked what kind of meal she enjoys when she wants to relax, she said, "My favorite meal is a simple roast chicken with vegetables in the roasting pan.
Don't be afraid to keep seasoning and tasting until your recipe is just right. When talking about her recipes with Food and Wine, she explained, "I just want something really, really flavorful, and I just keep going and going and testing things over and over again until I hear that sort of ping in my head that says, 'That's the flavor I'm looking for.' . . . I keep going until it's exactly what I'm looking for."
Add salt to your microwaveable oatmeal. Ina is not ashamed to admit she she eats quick-cooking oatmeal, but her tip from Bon Appetit makes all the difference: "Most people don't do their oatmeal with salt, and I think that without it, it just tastes like wallpaper paste. With salt, I think it's delicious."
Riff off of your staple recipes. "I would say pick five recipes that are really simple — like roast chicken, macaroni and cheese, grilled fish — then do variations on those five recipes," Ina told Bon Appetit. If you can make macaroni and cheese, you can make lobster macaroni and cheese . . . I think people get too complicated and spend too much time trying to impress everybody."
Season your food throughout — not just at the end of — the cooking process. "It enhances the flavor of whatever you're cooking and makes food taste seasoned — not salty," she told Redbook.
Think about every detail of a dinner party before it starts. Along with other hosting advice Ina gave The Kitchn, she said, "Music is the first key. Make sure there's music, so it feels like a party when people walk in the door. Put the drinks out on a bar so people can serve themselves."
Make meals ahead of time as often as possible. She didn't write Make It Ahead: A Barefoot Contessa Cookbook for nothing. Ina preaches the value of make-ahead recipes from a time- and stress-saving standpoint, but she also notes that some meals taste even better when they've had time to sit. "Salads like the quinoa tabouleh with feta are better because the vinaigrette and freshly squeezed lemon juice really soak into the quinoa," she told Today Food.
Image Source: Getty / Gustavo Caballero