Instant Ramen Cacio e Pepe
Does Making Cacio e Pepe With Instant Ramen Really Work? An Investigation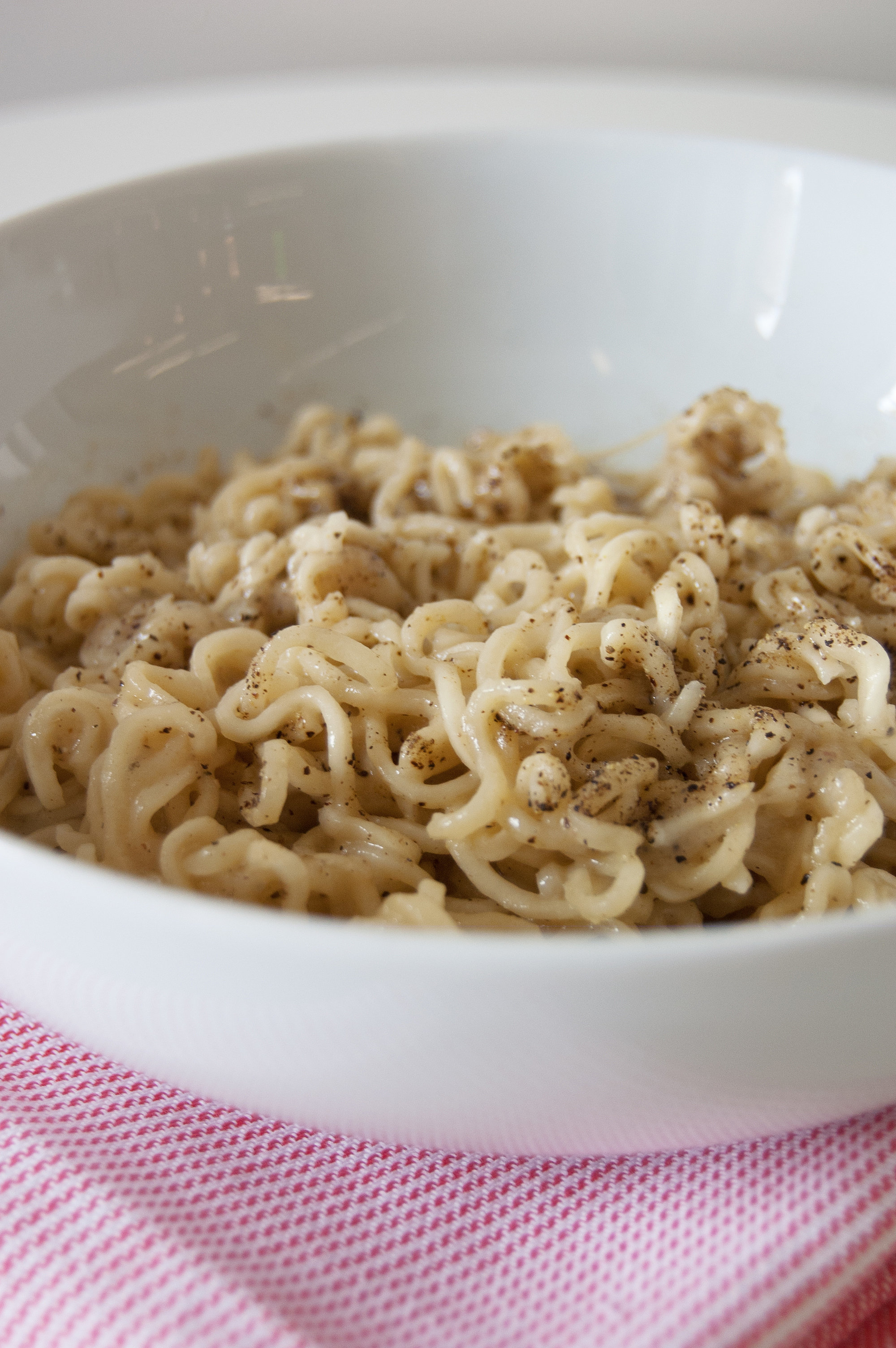 Using instant ramen to make a classic Italian pasta dish? That would be considered an abomination for most chefs, but not David Chang. The famous Momofuku chef's insant ramen cacio e pepe recipe was popularized and met with approval by many, and I knew I had to see if it was worth the hype. I'm the definition of a pasta aficionado (aka somewhat of a pasta snob), but I've recently decided to broaden my horizons — I tried a spiralizer for the first time — and I knew this unconventional experiment should be next. Cacio e pepe is one of my favorite dishes because of its simplicity and incomparable flavor. If you're unfamiliar, cacio e pepe literally translates as "cheese and pepper," and aside from olive oil and butter, that's all that's in the dish. It's silky, cheesy, a little spicy, and, in my opinion, perfect. So how would it turn out using insant ramen instead of real pasta? Here's how it went.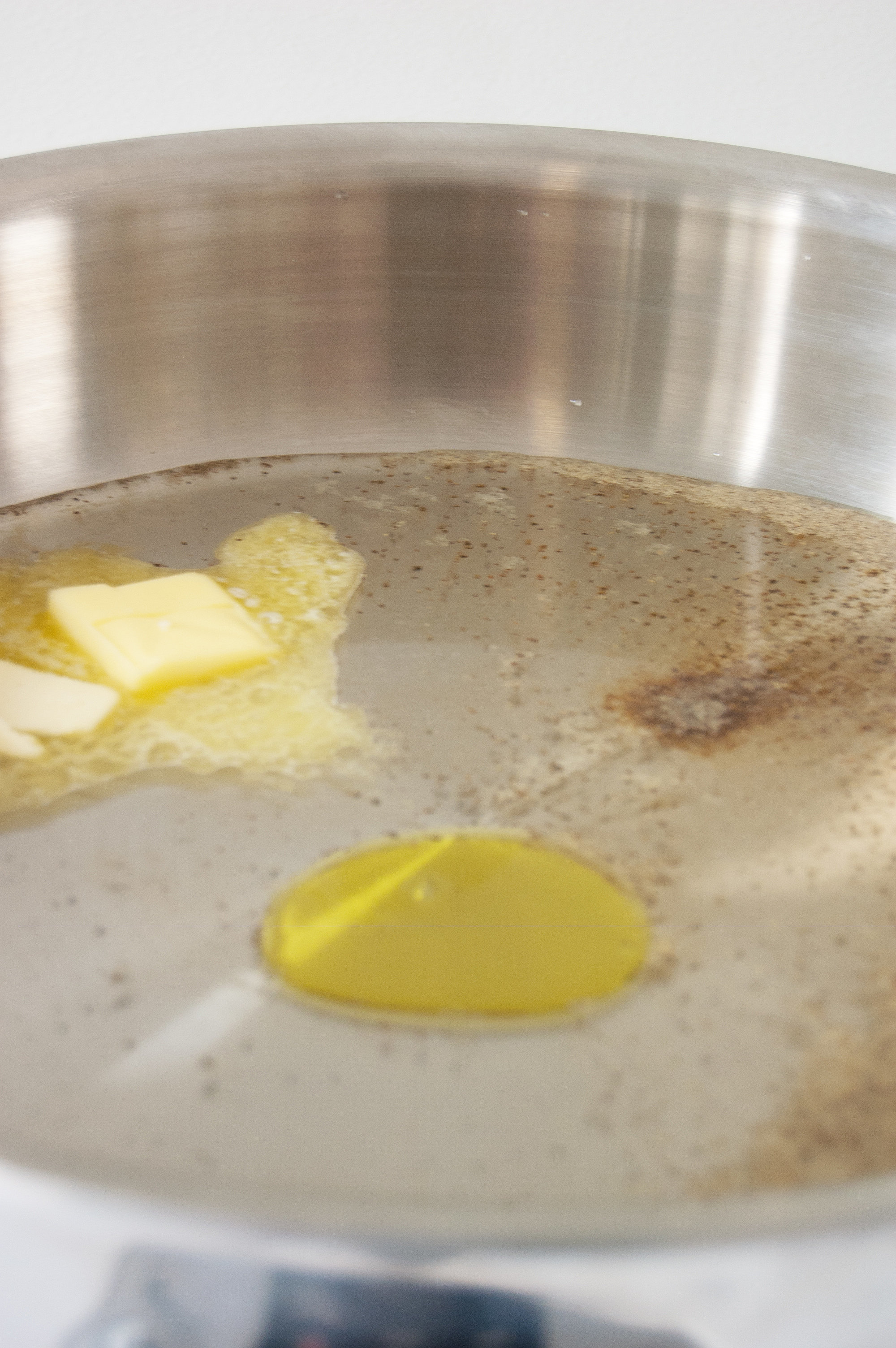 What intrigued me most about the ramen version is that you don't boil the noodles first like you would normally. Instead, the entire block of noodles cooks in the sauce as it simmers in the pan. First, I added a cup of water, half a tablespoon of olive oil, one and a half tablespoons salted butter, and a heaping half teaspoon of black pepper to a sauce pan, and brought it to a boil.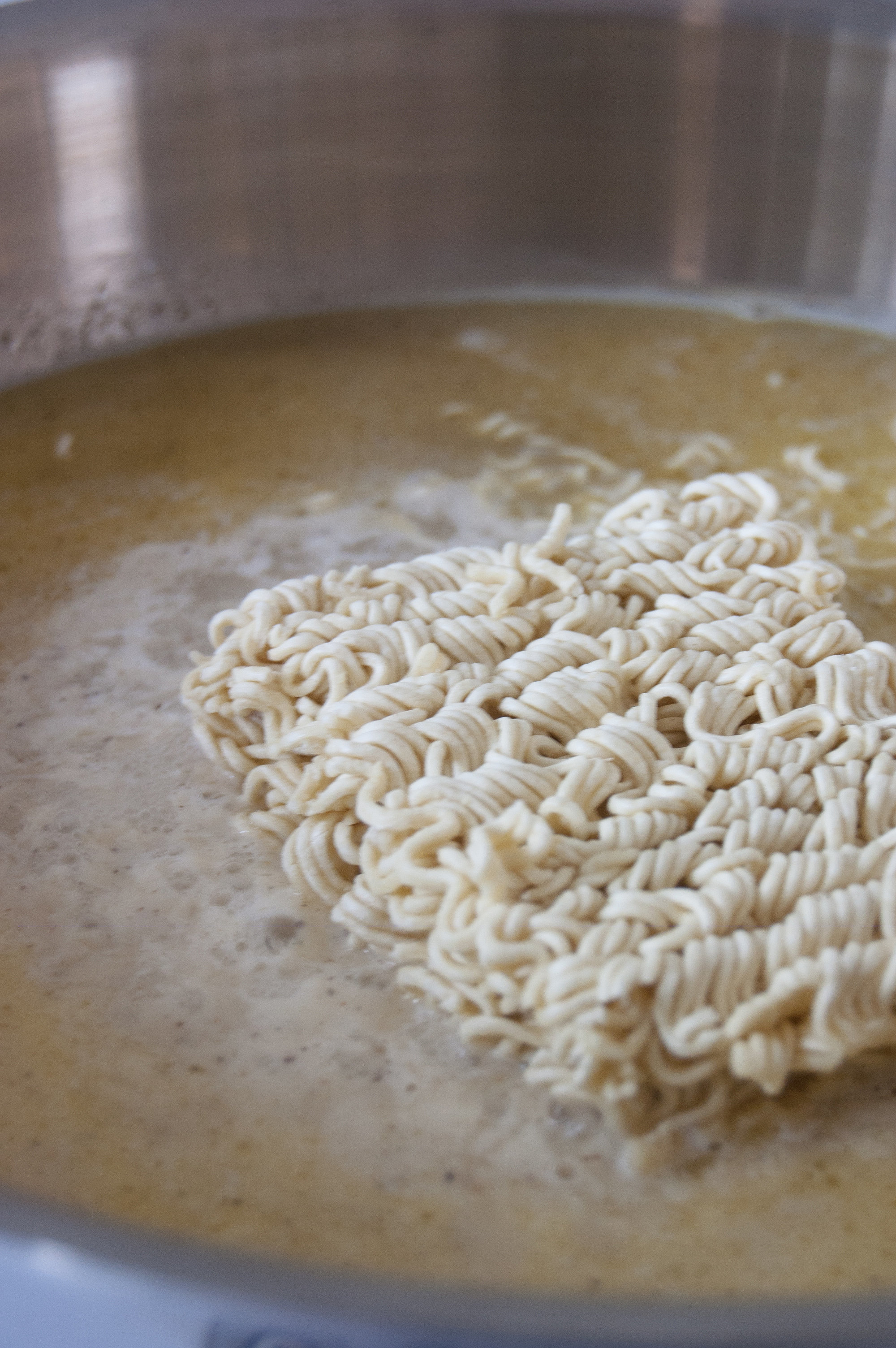 Then comes the fun part. Get rid of the seasoning packet (or keep it for another use, if you can think of one), stir in a cup (yes, a whole cup!) of parmesan cheese (the original recipe calls for pecorino, but you can use either), and immediately put the entire block of uncooked ramen noodles into the pan. Thanks to their quick-cooking nature, the noodles begin to soften after about 30 seconds. You'll want to keep stirring the sauce and coating the noodles with it until the block begins to break apart. Before you know it, the noodles will begin soaking up all the sauce until they're fully cooked and most of the liquid in the pan evaporates — it all happens very quickly. Be sure to remove it from the heat and serve it immediately so it doesn't dry out.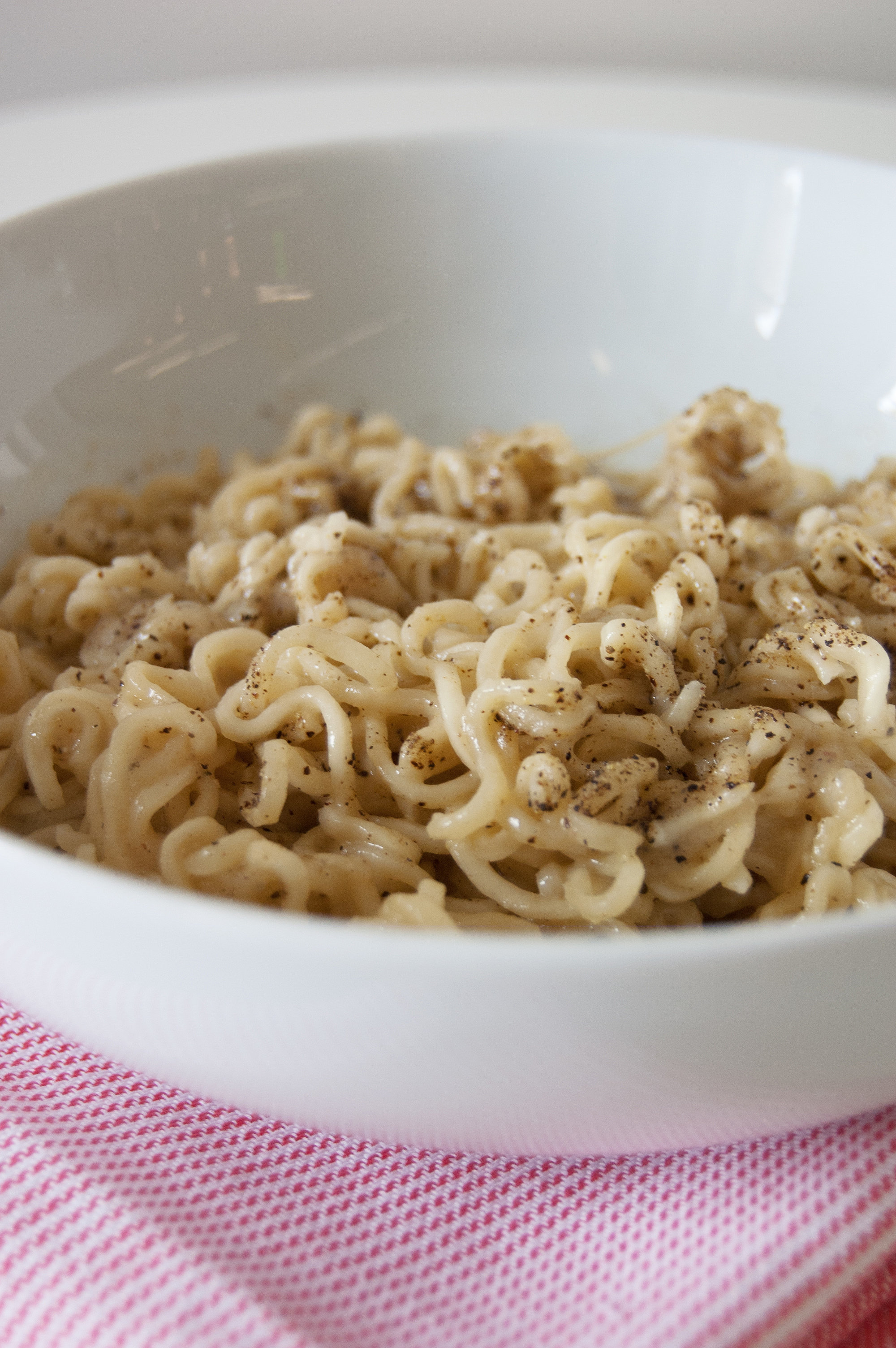 Behold: the final product, which is shockingly close to the real thing. I hate to say it, but . . . I really, really enjoyed it. I could sense an Italian chef rolling over in his/her grave every time I took a satisfactory bite, but it wasn't nearly as bad as I was expecting. While I wouldn't replace my regular cacio e pepe recipe with this, I would recommend making it for an easy, budget-friendly meal if you happen to have all of the ingredients on hand.
Image Source: POPSUGAR Photography / Erin Cullum