Is Jackfruit a Good Meat Alternative?
Is Jackfruit 2017's Hottest Meat Alternative?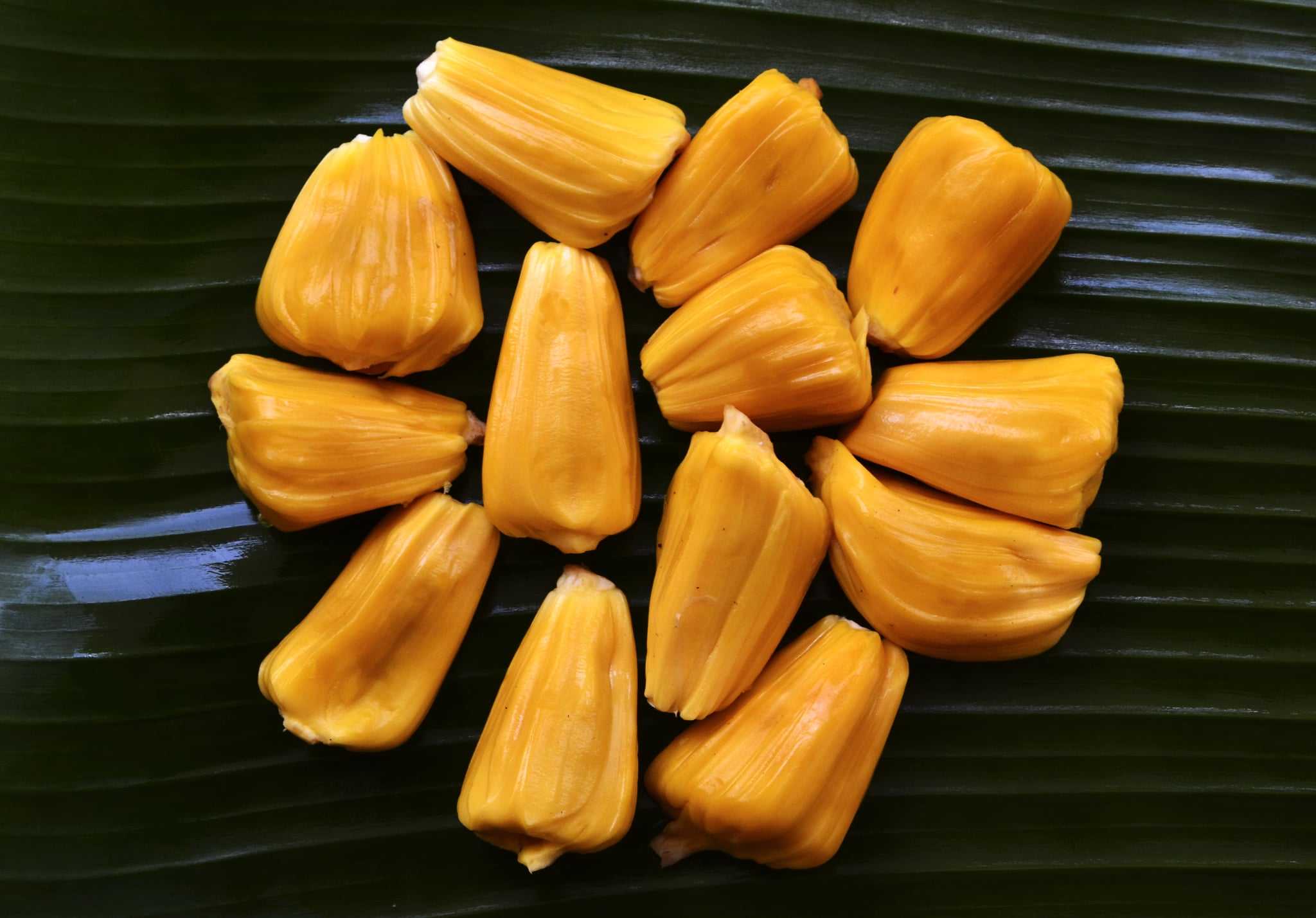 Move over tempeh and tofu-- there's a new meat alternative in town, and it may bring some serious power to the meat-free game.
Jackfruit, a fruit native to India, is not what comes to mind when thinking of ways to replace meat in your diet, but this spiky, orb-shaped fruit might just be the meat alternative to beat all others.
Though the exterior is sharp and hard, cut into the fruit and you'll find a fleshy, meat-like filling that vegans and vegetarians are using in everything from burritos to stir-frys, and "pulled pork" sandwiches.
There is one glitch: while jackfruit is an excellent source of fiber, it doesn't pack quite the protein of tofu or tempeh. Meat substitutes typically aim to provide the protein you would have gotten from the real deal, but when using jackfruit, you'll have to get your protein elsewhere.
Available in Asian grocery stores, the flesh of the jackfruit is sold canned in water or brine. Alternately, you can purchase the entire fruit and remove the inside yourself, though this takes a bit more work.
American companies such as The Jackfruit Company and Upton's Naturals sell the fruit pre-packaged and seasoned, in flavors such as Bar-B-Que, Thai Curry, and Chili and Lime. Until these types of products are available in the Middle East, though, we'll have to get creative. Check out some of our favorite jackfruit recipes below!
Vegetarian Pulled Pork
Recipe here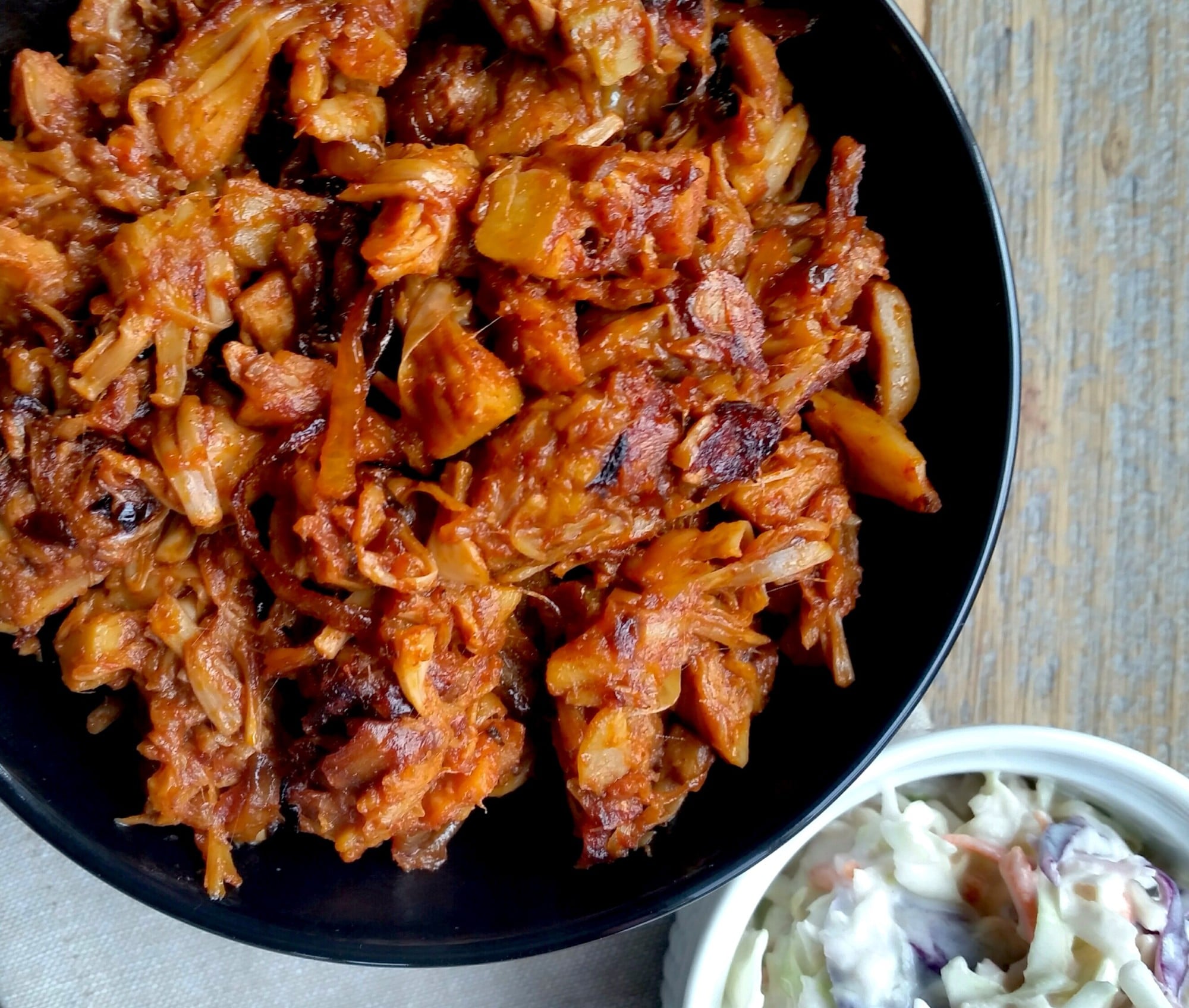 Jackfruit Curry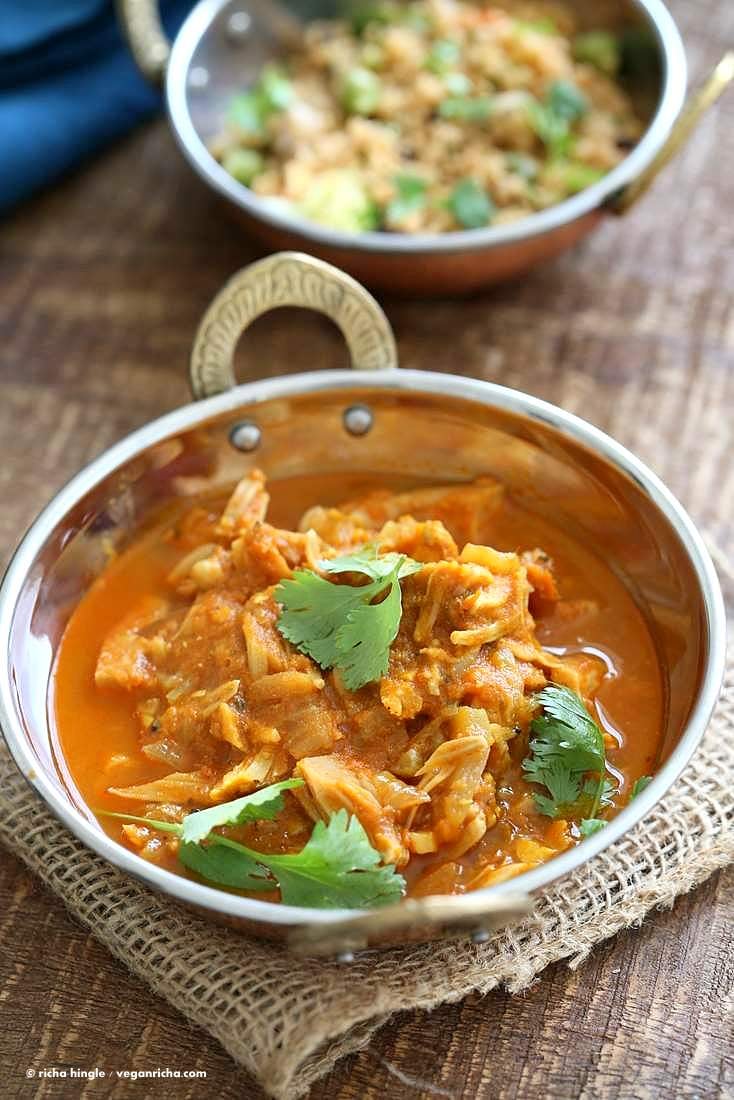 Recipe here
Bulgogi Jackfruit Street Tacos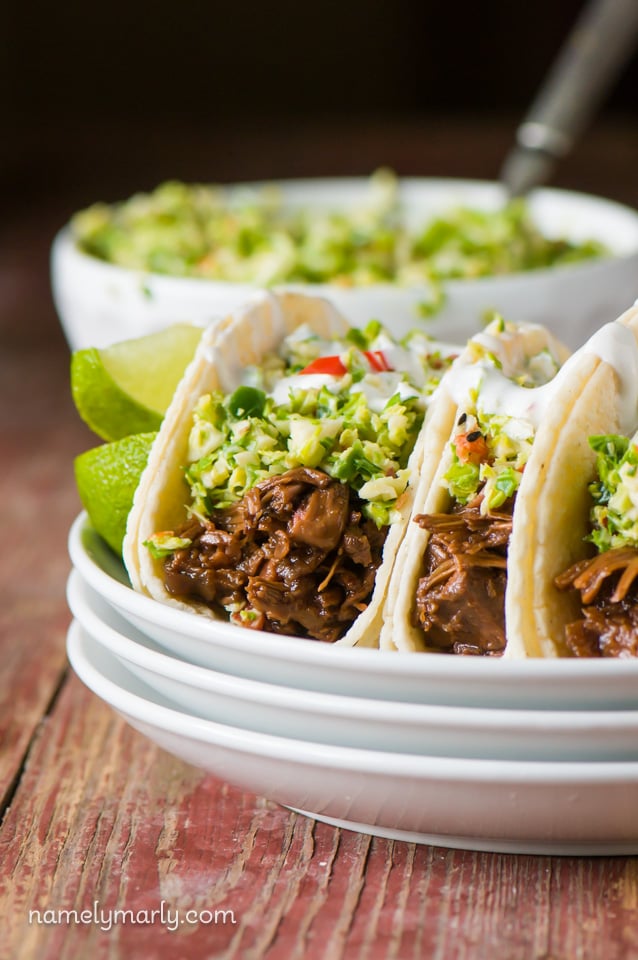 Recipe here
Party-Sized Jackfruit Nachos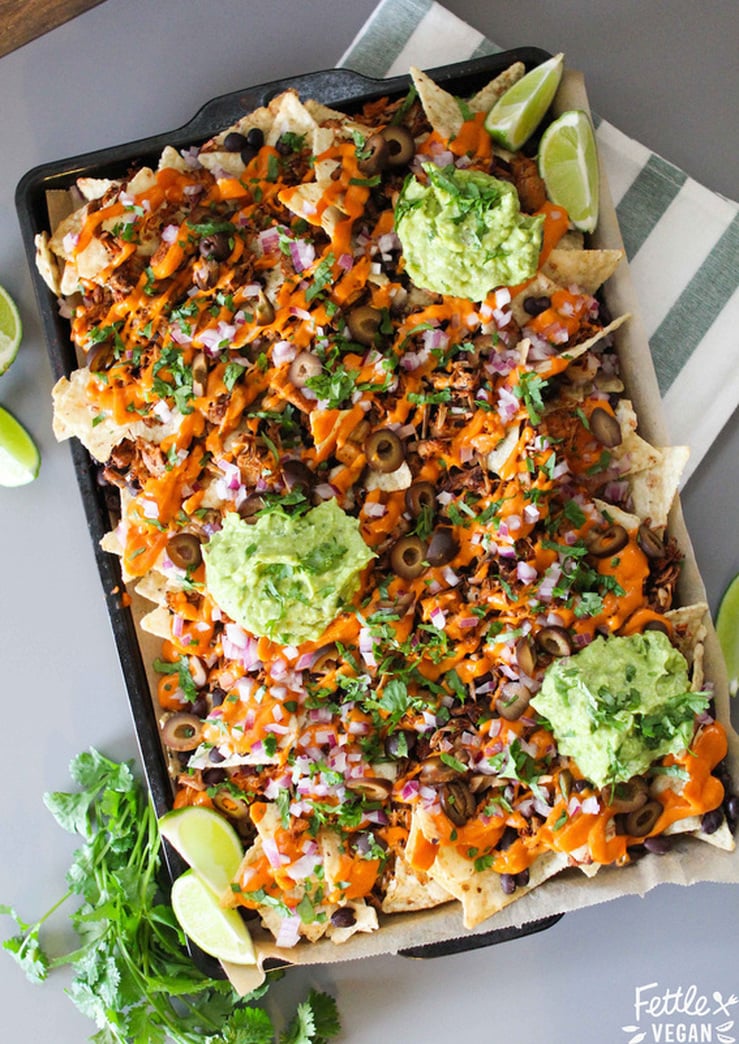 Recipe here