Jazz@PizzaExpress Dubai JLT Brunch
This Legendary Pizza Spot Just Got Way More Instagrammable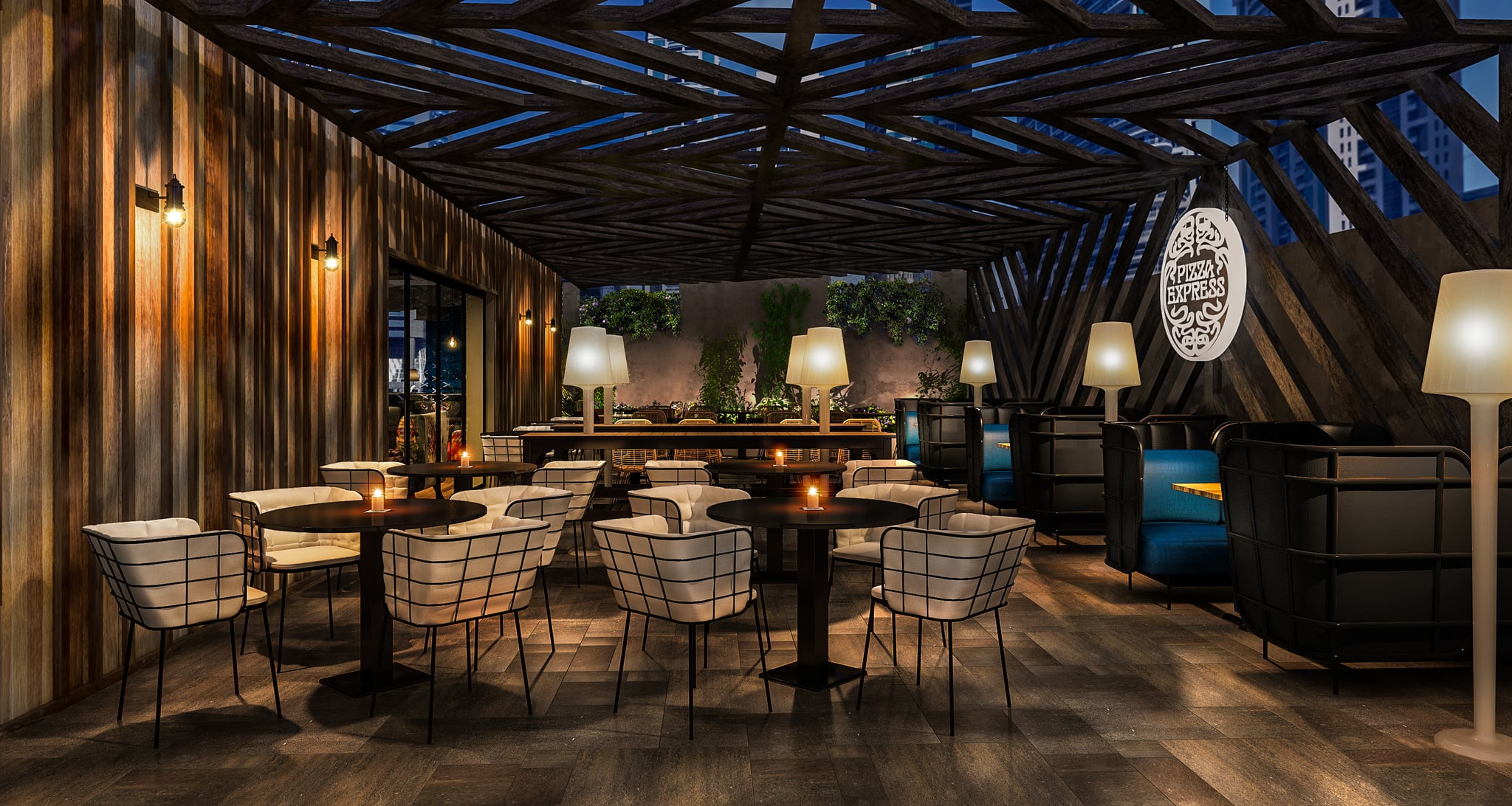 Since opening in 1965 on Central London's Wardour Street, PizzaExpress has not only become legendary around the UK but here in the Middle East too. Now the brand's Dubai outpost in the JLT neighborhood, Jazz@PizzaExpress is paying homage to its original location with a brand new look that's bound to make your brunches 10 times more Instagram-worthy.
I'd visited the restaurant once before to try out their lobster pizza (I'm obsessed with seafood and it's not often you find the luxurious ingredient on your favorite casual takeout food) but venue has really stepped things up in terms of the look and feel.
After waltzing down the stairs to meet my friends for brunch, I was instantly reminded of my home city with the new bright red telephone booth and Wardour Street sign. If it wasn't for the mild whether, I'd have had no idea I was in the UAE. Inside new hashtag neon lights with slogans such as "Jazz it up a little', 'Dubai nights', and 'No regrets' instantly make it feel like a cooler and younger venue than before.
The redesign from Sharon Jutla, which was pulled off in an impressive 10 days, has also introduced a range of seating options; from regular low tables, to high tables ad stools, or booths. Plus there's a new bar which is a great spot to enjoy the post-brunch happy hour as you dance away to the sound of the jukebox (which requires no money to select songs by the way).
Perhaps most importantly, the jazz show, can now be easily viewed by all thanks to a relocation of the stage and the various forms of seating. There's not thing like live music and food to bring people together and at a very reasonable cost of AED210 for four hours of unlimited food and drinks (many similar bottomless brunches are about AED500) it's totally worth the money.
Prosecco or Bellinis, plus wine and mixers are supplied a plenty and the plates of dough balls, burrata, pizzas, pasta, salads and mini desserts just keep on coming.
I have a feeling I'll be seeing much more from my favorite hometown pizza brand on my Instagram feed.