Jelly Donut Oreos Review
Jelly Donut Oreos Are Surprisingly Not the Worst!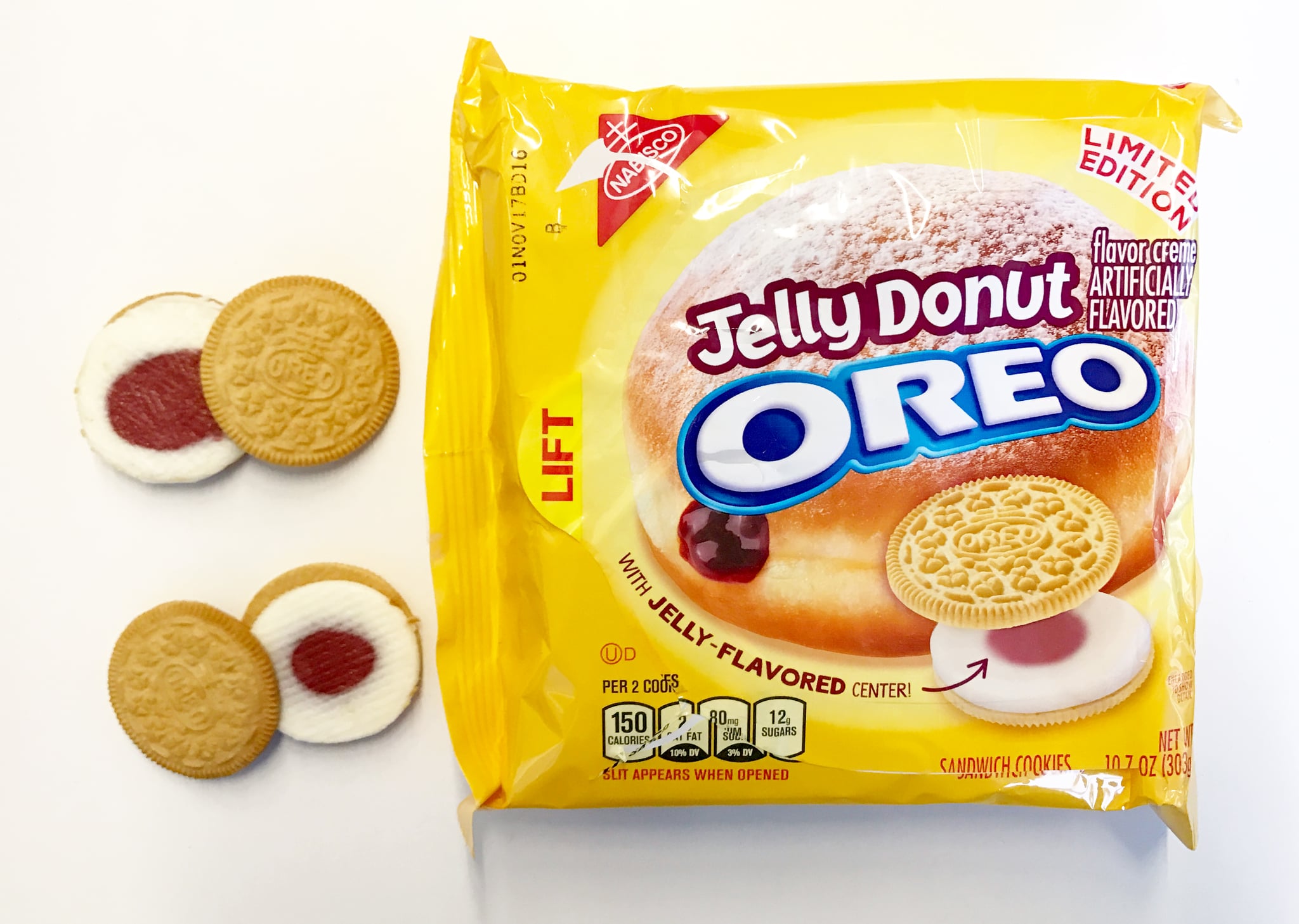 Our first reaction after hearing about Jelly Donut Oreos was not exactly, "Can't wait to try!" But, adhering to our strict Oreo-investigating rules, we set out to try them with low expectations. Though this is certainly not the best Oreo flavor of all time — Marshmallow Crispy forever claims that title — we are happy to report it's definitely not the worst! The Golden Oreo cookies with a raspberry center and "custard outer ring" (which doesn't taste much different than Oreo's regular cream filling) are surprisingly good. You don't have to be a fan of jelly doughnuts to willingly devour a couple of these cookies.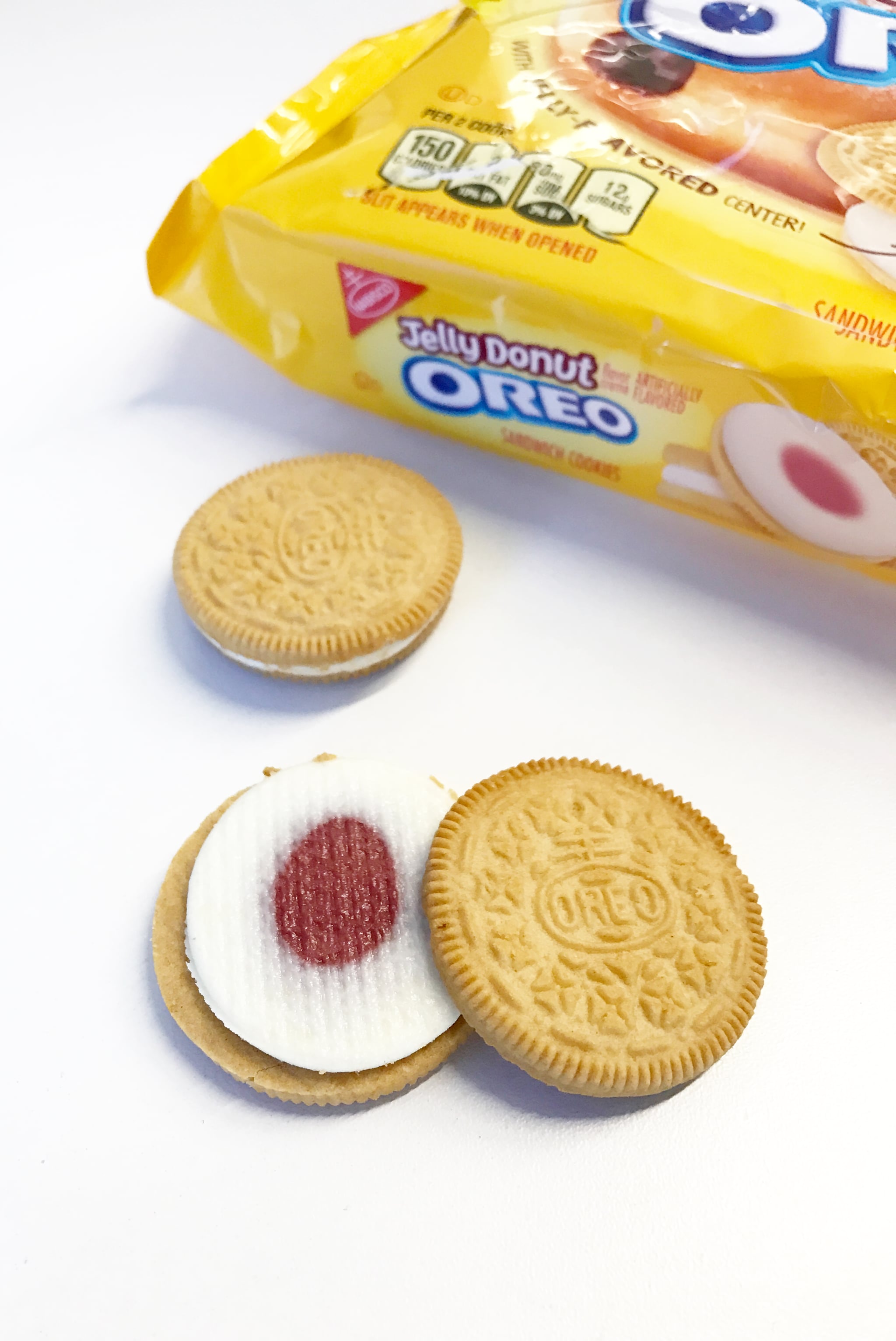 Judging by the aroma of artificially flavored raspberry-jelly icing, we braced ourselves for our first bites. But despite the strong smell, the flavor is not nearly as artificial tasting. Some of us got Pop-Tart vibes from the fruity flavor, which we definitely didn't mind. Here's a sampling of our editors' initial reactions during our taste test:
"The smell is off-putting, but they don't taste as bad as anticipated."
"Way better than my reaction to 'eww' when I saw the flavor."
"Wow! Such a huge surprise. Tastes like raspberry jam! Super tasty with the golden cookie."
You've got a limited time to try this Walmart-exclusive flavor, so pick it up the next time you spot it at the store, and catch up on the best new Oreo flavors of the year so far.
Image Source: POPSUGAR Photography / Erin Cullum