Kenwood Veggie Meatballs Recipe
Yes, You Can Use the Leftover Juice Pulp to Make Veggie Meatballs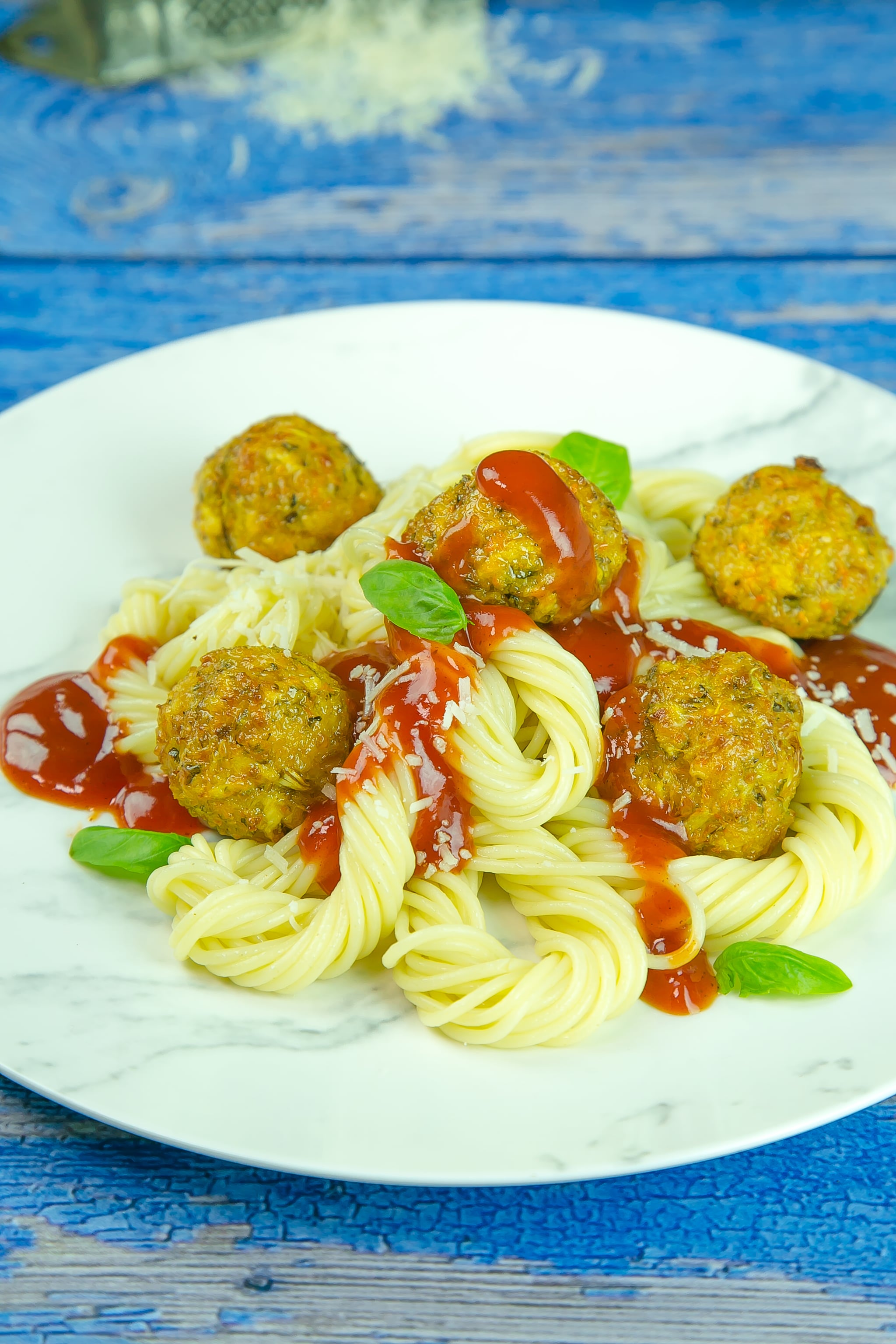 For a nutrient rich dish, nutritionist and Kenwood brand ambassador Lama Al Naeli, recommends these veggies meatballs made from the leftover pulp from your juice vegetables.
Ingredients
2 cups vegetable pulp from a juicer (We used 1/2 cup celery pulp, 1/2 cup kale pulp and 1 cup carrot pulp, but any combination of vegetable pulp would work.)
1/2 cup grated Parmigiano-Reggiano
1 tablespoon extra-virgin olive oil
2 teaspoons Italian seasoning
1/2 teaspoon salt
1/2 teaspoon freshly ground black pepper
2 cloves garlic, finely minced
1 egg, lightly beaten
Marinara sauce and spaghetti, for serving, optional
Directions
Preheat the oven to 375 degrees F. Line a baking sheet with parchment paper.
In a large bowl, mix together the vegetable pulp, Parmigiano-Reggiano, olive oil, Italian seasoning, salt, pepper, garlic and egg until well combined.
Form meatballs using about 2 tablespoons of the mixture for each.
Place the meatballs on the prepared baking sheet. Bake for 30 minutes, using a spatula to flip the meatballs halfway through baking.
Serve immediately, or add them to a pot of marinara sauce and serve atop spaghetti if desired.
Information
Category

Main Dishes

Total Time

29 minutes, 59 seconds
Image Source: Kenwood