Laban Immo Recipe From Feast, Sheraton Grand Dubai
This Lebanese Dish Proves Why Yogurt and Meat Are a Match Made in Heaven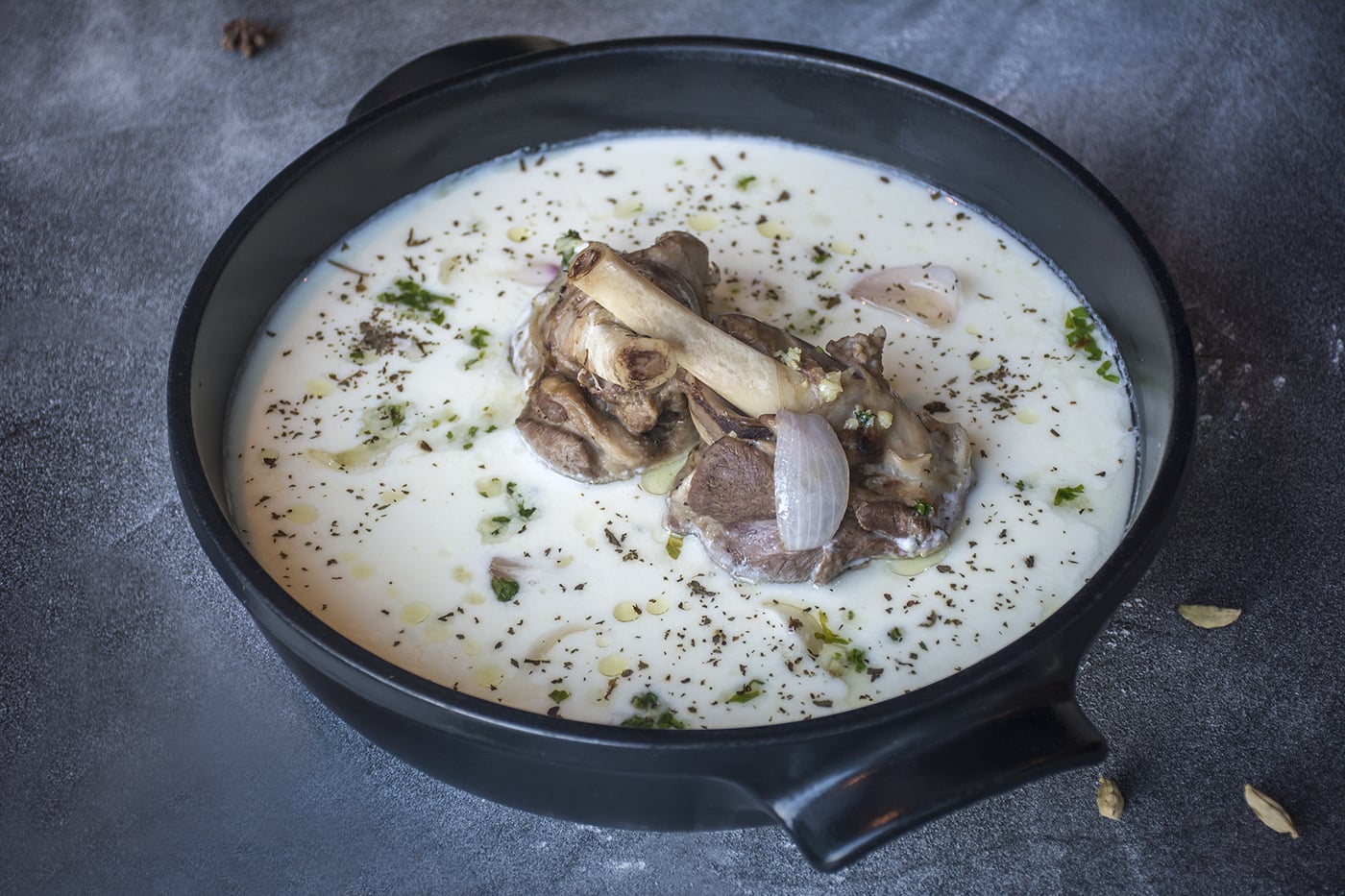 Feed your soul with this warm Lebanese dish, Laban Immo. Feast at the Sheraton Grand, Dubai has shared this recipe for the meat and yogurt dish from Chef Mark Elias, so you can bring the restaurant experience home.
Ingredients
500g lamb shank
4 onions sliced
2 tbs oil
5 cups yogurt
2 cloves of garlic crushed
1 tsp dried mint
1 tbs butter
2 tbs cornflower mixed with 2 tbs water
1 egg white
Pinch of Arabic mixed spices
2 cups water
Fresh green cilantro
Directions
Heat oil in saucepan.
Add onions, and fry till soft, add meat and spices, fry for a few minutes, then add the water.
Bring to the boil, lower the heat, cover and simmer for 1 hour or until the meat is tender.
Put yoghurt in a big saucepan and mix with, egg, cornflower and salt.
Bring to the boil, (stirring all the time) lower the heat.
Add the cooked meat with its sauce, to the yogurt, then simmer for 10 minutes.
Meanwhile, heat the butter in a pan, add garlic, mint and fresh cilantro, fry for 1 minute, then pour over the yogurt.
Serve with vermicelli rice.
Information
Category

Lamb

Cuisine

Mediterranean/Middle Eastern