Lamb Ouzi
Add Lamb Ouzi to Your Spread to Guarantee a Crowd-Pleaser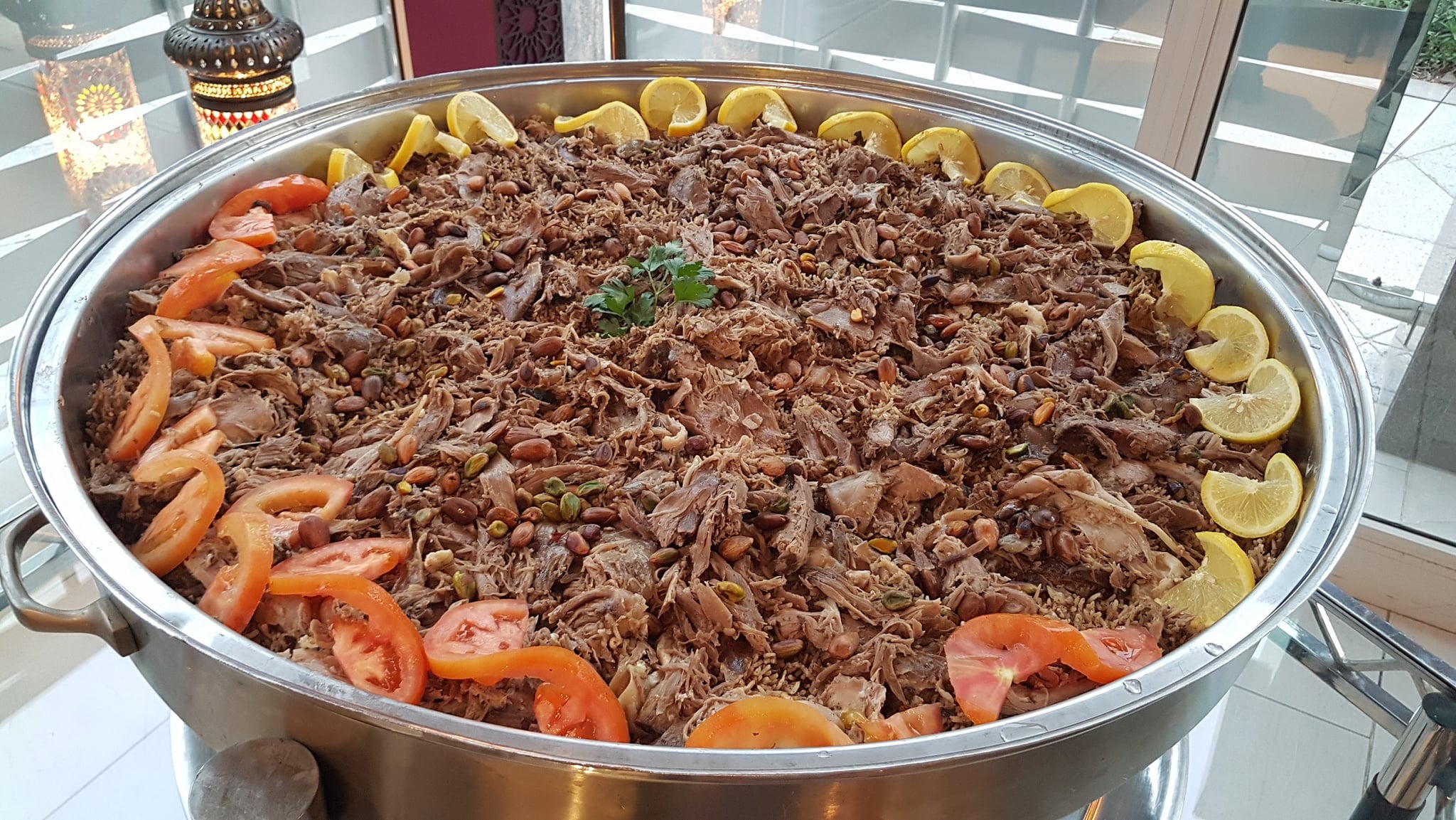 Check out Al Nafoorah's recipe for Lamb Ouzi, which Chef Ali Fouad calls a traditional Arabian dish, made to be shared. Usually placed in the middle of the table when you are home with your family about to break your fast, you'll also find it as a part of the buffet at any restaurant.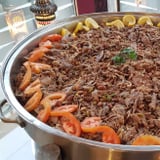 Ingredients
250g lamb leg or whole ouzi - any part you prefer
100g minced lamb
200g basmati rice
25g onion
10g carrots
30g mixed nuts
Marination for the Lamb:
50g ghee
7g turmeric powder
10g salt
Directions
Pre-heat oven to 180.
Marinate the ouzi in a tray and cover with half the chopped onions, chopped carrots, and whole stick of spices.
Leave for half an hour in the oven if cooking the leg, otherwise 3-4 hours for the whole ouzi.
Take another pot and add the rice, ghee and other half of the chopped onions and stir for 5 minutes.
Add the minced lamb to the rice, cover with water, lamb stock, spices, and salt. Cook for about 12 minutes.
Place the oriental rice on a tray and add cooked ouzi on top. Garnish with the nuts and serve with the cucumber yoghurt as a side dish.
Information
Category

Lamb

Cuisine

Mediterranean/Middle Eastern

Yield

3-4

Total Time

1 hour, 9 minutes, 59 seconds