Last Exit Dubai
A Food Truck Park is Coming to Dubai and You Have to Try it

If City Walk and BoxPark are any indication, then the newest venture from the team behind Dubai's trendy new neighborhoods is sure to be a hit.
Expected to open by the end of July, Last Exit is set to be Dubai's ultimate destination for food truck lovers. Located in Jebel Ali, Last Exit will be home to food trucks serving treats from 10 of Dubai's most popular restaurants. The area will also have other retail stores, a kids play area, and there will be both drive-through and dine-in options. Food trucks have done well in the region before-- Market OTB and Food Truck Jam are both popular events that feature local and international cuisine in food truck form-- so there's certainly a demand for the USA-style service in the Middle East.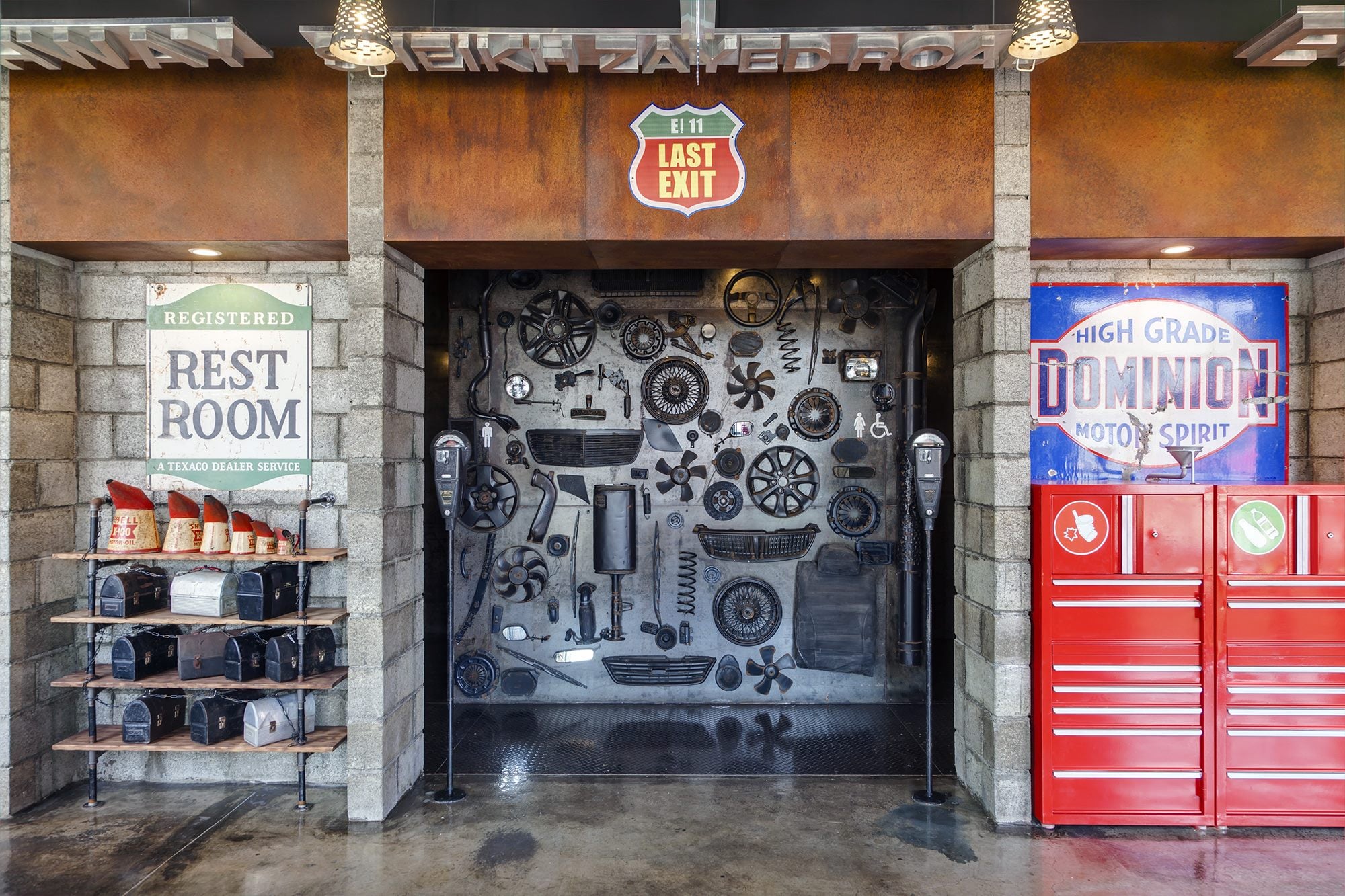 In addition to Dubai favorites such as Clinton St. Bakery, The Brass, and Operation Falafel, Last Exit will also be home to a Starbucks and a Baja Fresh. A full list of vendors is below, and until it opens, you can find more info on Last Exit's Facebook page.
Baja Fresh
Big Smoke Burger
Burger Pit
Clinton St. Bakery
Il Cafe de Roma
Operation Falafel
Poco Loco
Starbucks
The Brass
The Hot Dog Stand
Urban Seafood
All Day Mini Mart