Laura Vitale's Italian Cooking Tips
3 Ingenious Cooking Secrets Straight From an Italian Grandmother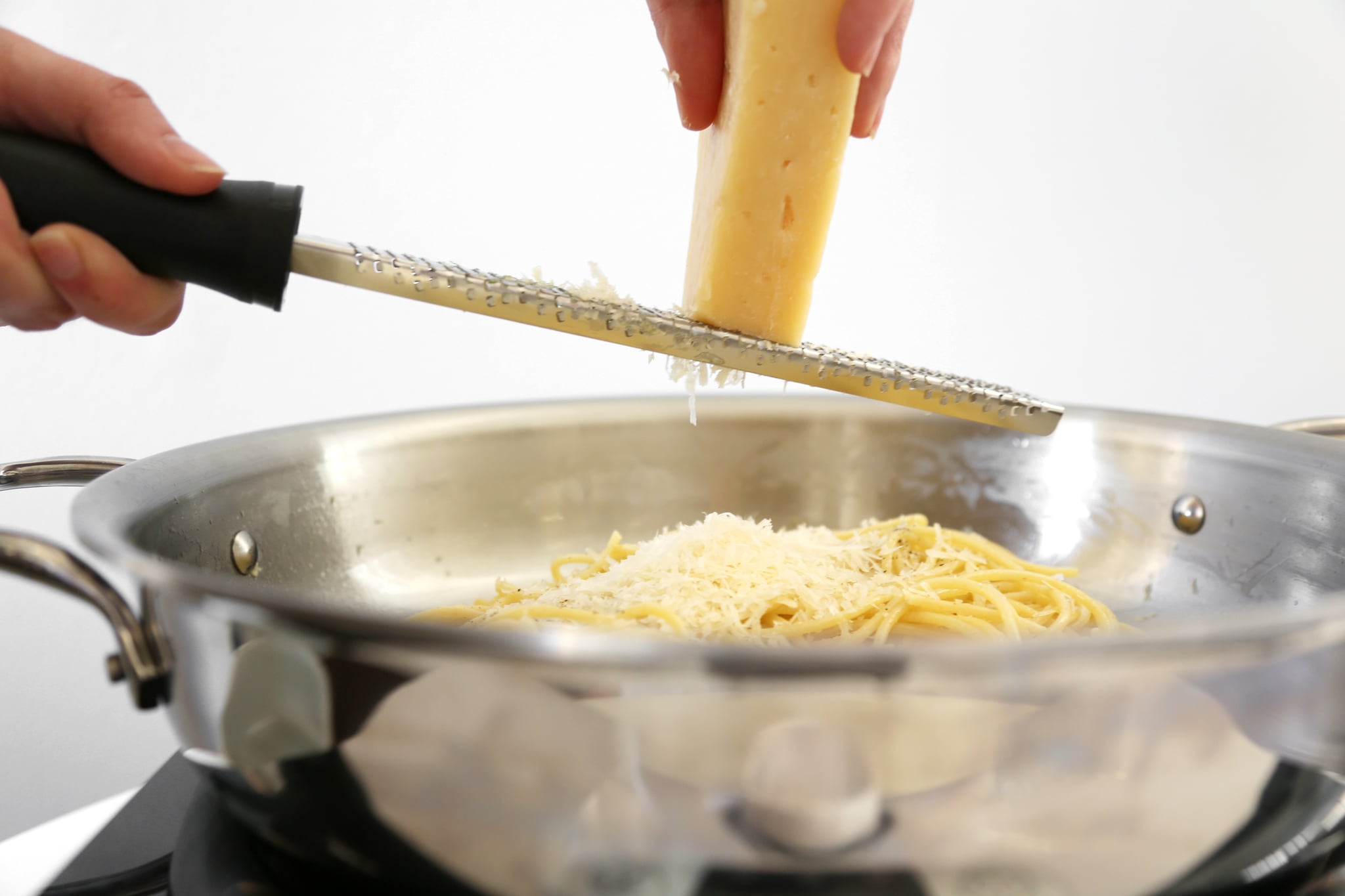 Like many Italian cooks, Laura Vitale learned a lot from her Italian grandmother. Laura grew up spending time in the kitchen, cooked her way to the top, and now hosts Cooking Channel's Simply Laura and YouTube's Laura in the Kitchen, where she has more than two million subscribers. After speaking about her chili mac and cheese recipe with me, Laura shared some truly invaluable cooking tips that she learned from her Italian grandmother and that every home cook can benefit from. Get a free cooking lesson by remembering these three rules, straight from an unbeatable source.
1. Buy One Cheap Olive Oil and One Nice One
If you cook with olive oil a lot, it's smart to have one cheap bottle and one higher-quality, more expensive bottle. "There should be two different kinds of olive oil you keep on hand. This is something I've done my whole life because my mother and my grandmother do," Laura said. "When you have two different kinds of olive oil, a standard olive oil and a more expensive version, that more expensive version can be used to make no-cook sauces that have such potent, fresh flavor," like basil pesto and bruschetta. Save the cheaper olive oil for cooking dishes where the flavor won't be able to shine as much, like kale and white bean soup with Italian sausage.
2. Freeze Parmesan Rinds to Add to Soup
You might think there's no use for a rind of parmesan cheese once you've grated every last strand, but that's not the case — in fact, you should be cooking with it. Laura notes that parmesan rinds are a crucial component to flavorful soups, saying, "Having a good base for your soup is so important; it's something that my grandma taught me. To make [soup] even better, you throw in a little bit of a wedge of Parmigiano Reggiano cheese in the pot as it cooks. It releases all that flavor as it cooks. It's not only just for garnish, but hits it at a much deeper level. I keep parmesan rinds in my freezer for times like this — it makes the biggest difference in the world."
3. Treat Time as an Ingredient
The best cooking tip Laura received from her grandmother is to recognize that time is just as important of an ingredient as any other. "Never mistake the difference between what takes a long time to cook and what takes a long time to prepare. One of the most important things when it comes to cooking is time — allowing something to cook for a while and not rushing it. When you're cooking for someone, make sure it comes from the heart; it's a different experience. [My grandmother] says, 'Half the time I don't even want to eat, I just want to cook for people because it makes me feel good.'"
Image Source: POPSUGAR Photography / Anna Monette Roberts