Le Cirque's Gnocchi au Salmon
When You Need a Break For Pasta, This Salmon Gnocchi Is the Best Carby Alternative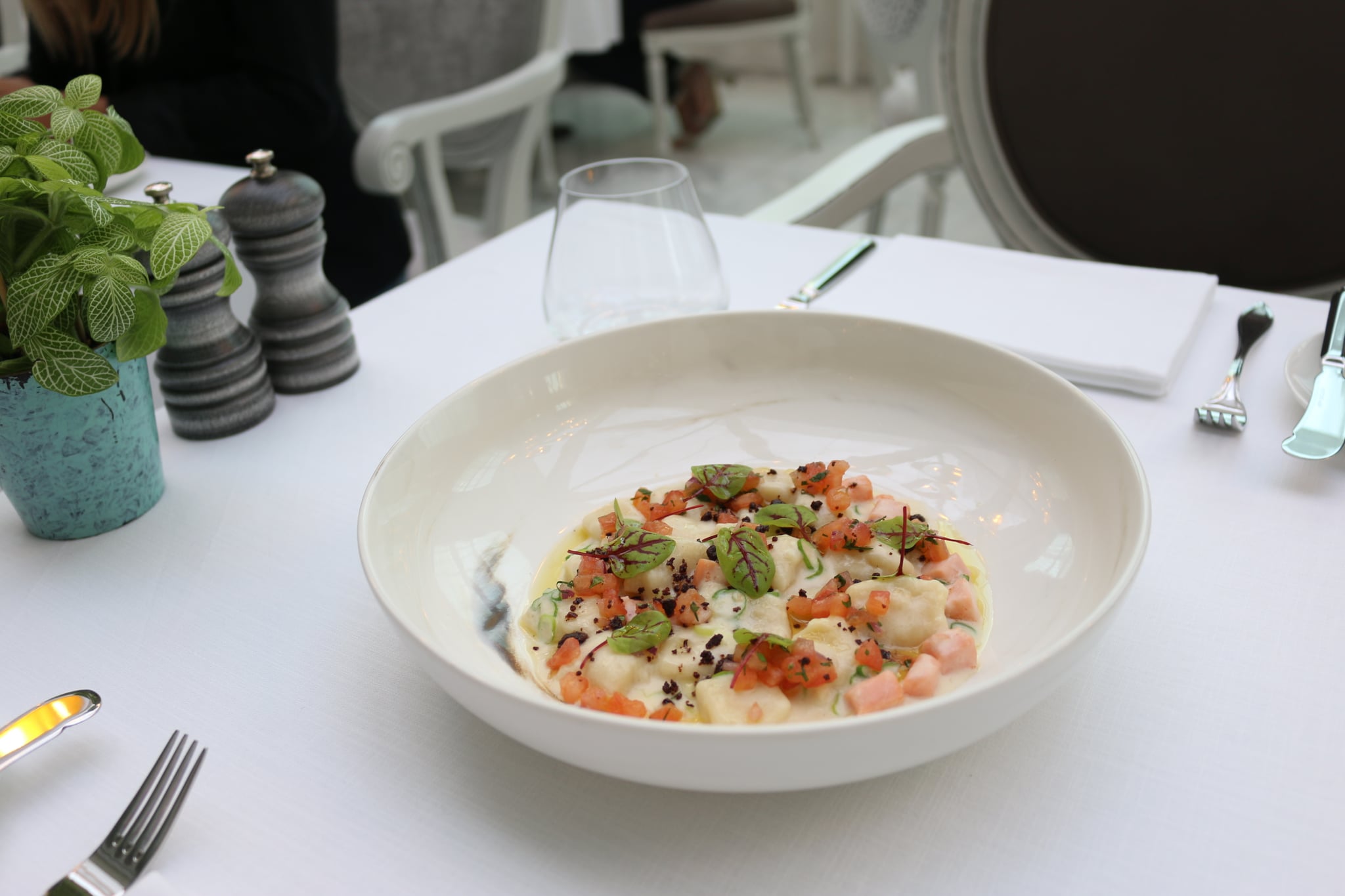 Let's be honest, as much as we love pasta, sometimes it can get boring. So this Gnocchi au Salmon from Dubai restaurant, Le Cirque, is the perfect choice if you still want a fix of carbs. Check out how to make it like the Italians in the recipe below.
Gnocchi au Salmon
Le Cirque
Ingredients
FOR THE GNOCCHI:
350gr Mash potato (still hot)
80gr Parmesan
140gr Flour
1 small egg
1 pinch Salt
80gr Semolina
FOR THE SMOKED SALMON CREAM:
100gr Smoked salmon
50gr Smoked salmon
30ml Cream
100ml Milk
2gr Flour
4gr Butter
20gr White onion
20gr Celery
10ml Lemon juice
10gr Spring onion
3gr Chives
FOR THE TOMATO SALSA:
30gr Tomato peeled and chopped
10gr Red onion
Directions
For the gnocchi, mix together the parmesan, flour, salt and semolina and mix the mash with the
eggs.
Combine both mixtures and refrigerate.
Put the mix in a piping bag and onto a table with flour.
Pipe a line of gnocchi, roll it and cut each 2cm.
For the cream, sauté in one pan the salmon and add the milk and cream.
In another pan, sauté the onion and celery in butter and add the flour to get a paste. Allow the
flour to cook and add the cream with the salmon. Let rest and infuse for an hour.
Strain and cook the gnocchi for about 6 minutes.
Peel the tomatoes, chop only the flesh and chop the onions.
Information
Category

Main Dishes

Cuisine

Italian