Le Classique Dubai's King Crab and Yuzo Cream Recipe
This Rice-Free Crab Sushi Recipe Will Make You Queen of the Kitchen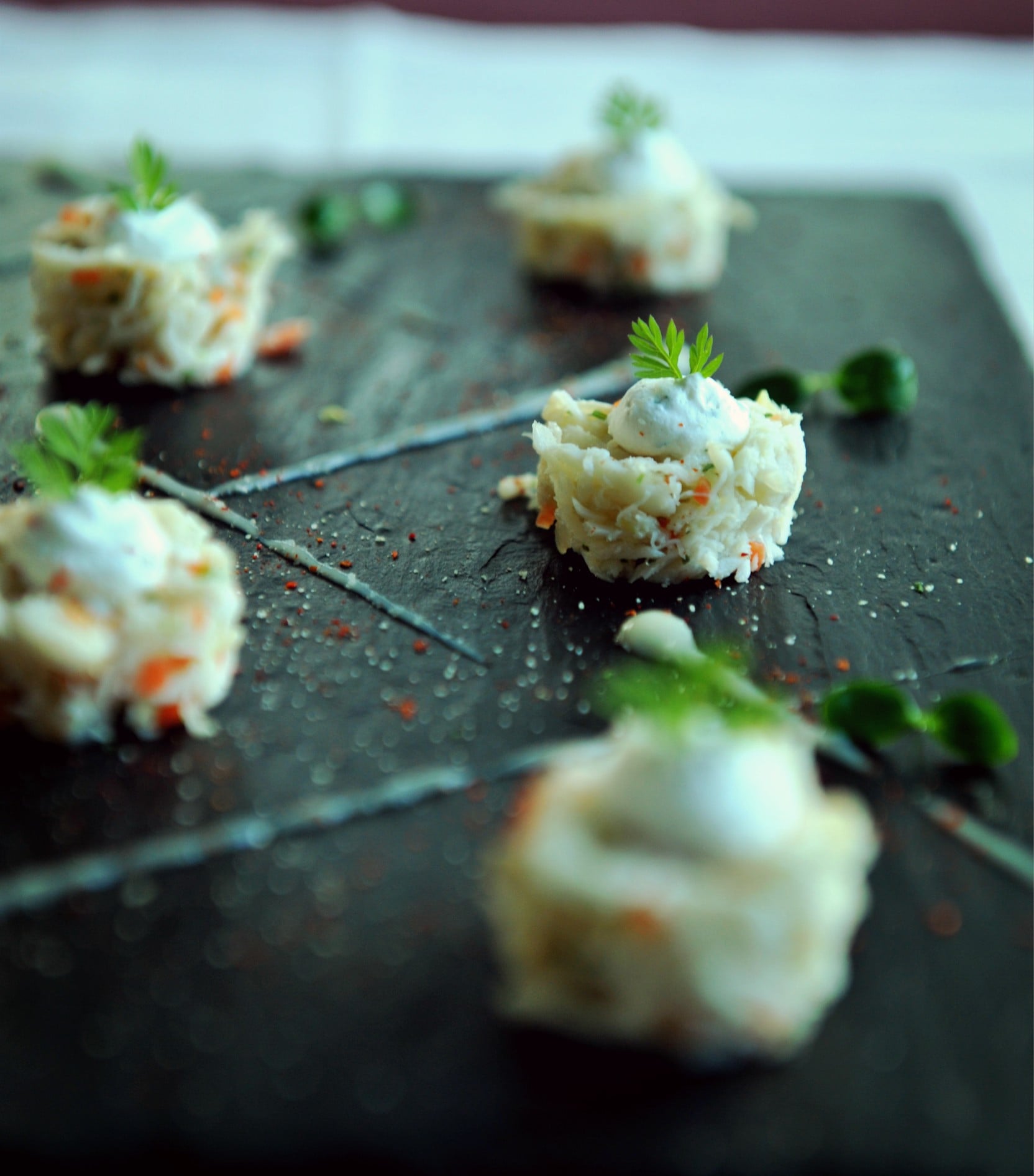 If you hate rice in your sushi, this King Crab and Yuzu Cream recipe is tres necessaire. Served up at Le Classique restaurant, at Dubai's Emirates Golf Club, seafood fans go crazy for this item on the menu. And now you can learn how to make it at home thanks to this easy peasy chef recipe. You're welcome!
King Crab and Yuzu Cream
Le Classique
Ingredients
200g onions, chopped Brunoise style
200g carrots, chopped Brunoise style
200g leeks, chopped Brunoise style
100g celery, chopped Brunoise style
400g king crab
20g chopped chives
200g yuzu juice (found in health stores and high end supermarkets)
5g agar-agar (found in health stores and high end supermarkets)
20g Parsely
Carrot Fan (for garnish)
Piment D'espelette powder (for garnish)
Salt to taste
Directions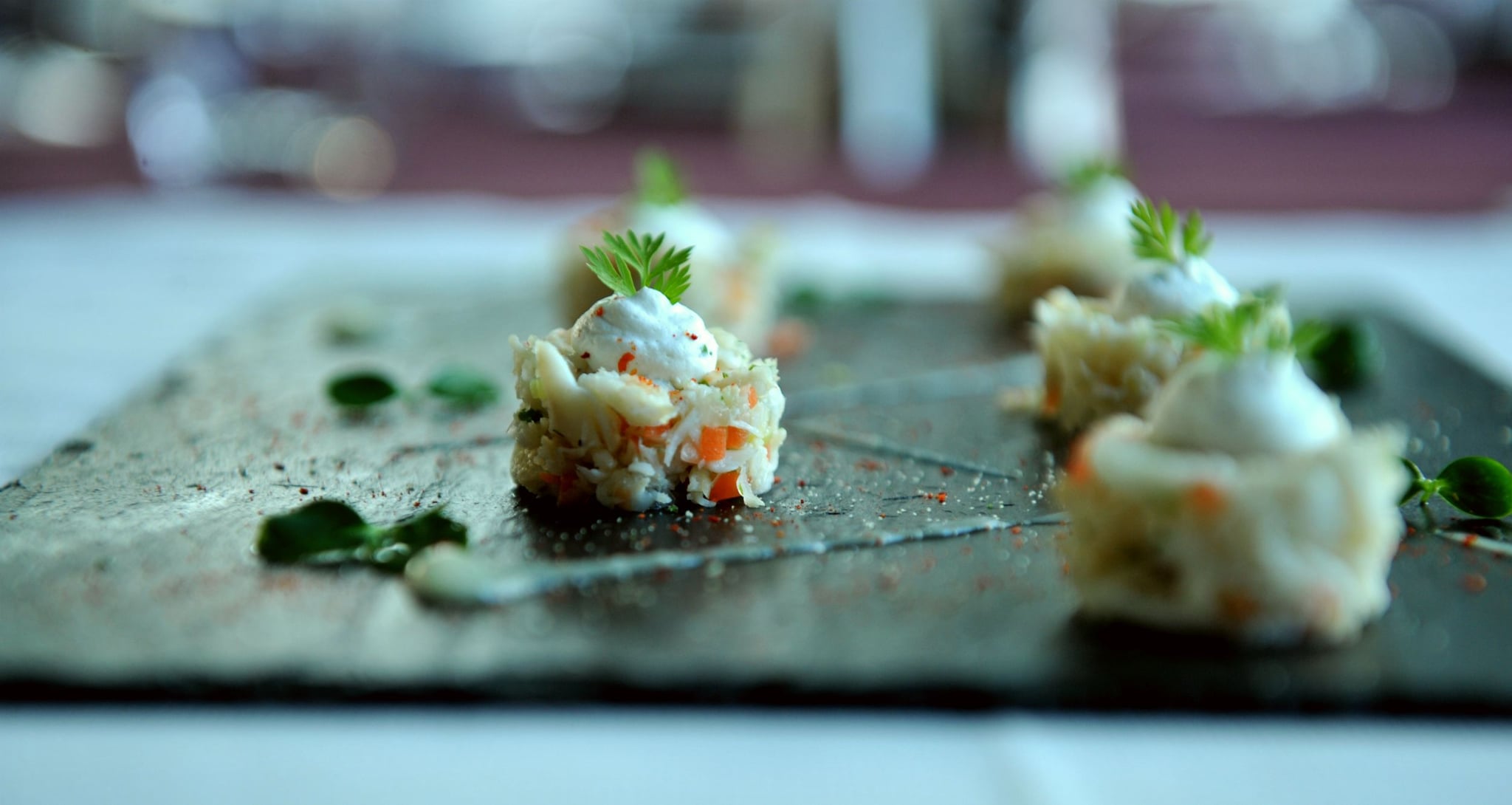 CRAB
Sweat the onions, carrots, leaks and celery in olive oil and butter for 5 – 8 minutes, then add the king crab and cook for a further 5 minutes.
Cool the mixture, then add the chopped parsley and chives.
YUZU CREAM
Bring the yuzu juice to the boil in a pot, then add the agar-agar and mix with a whisk for 3 minutes.
Leave to cool and refrigerate.
When the mixture is cold, blend into a soft purée and store in a piping bag in the fridge.
ASSEMBLE
With a round cutter, cut out the crab mixture onto a rectangular plate (4 to 5 cakes).
Pipe the yuzu cream on top of the crab cake and top with carrot fan.
Sprinkle the plate with salt and Piment D'espelette powder and serve.
Information
Category

Appetizers, Seafood

Cuisine

Japanese

Yield

4