Le Classique Dubai's Raspberry and Vanilla Choux Recipe
These Fancy French Cream Puffs Are the Tastiest Way to Get a Pastry Hit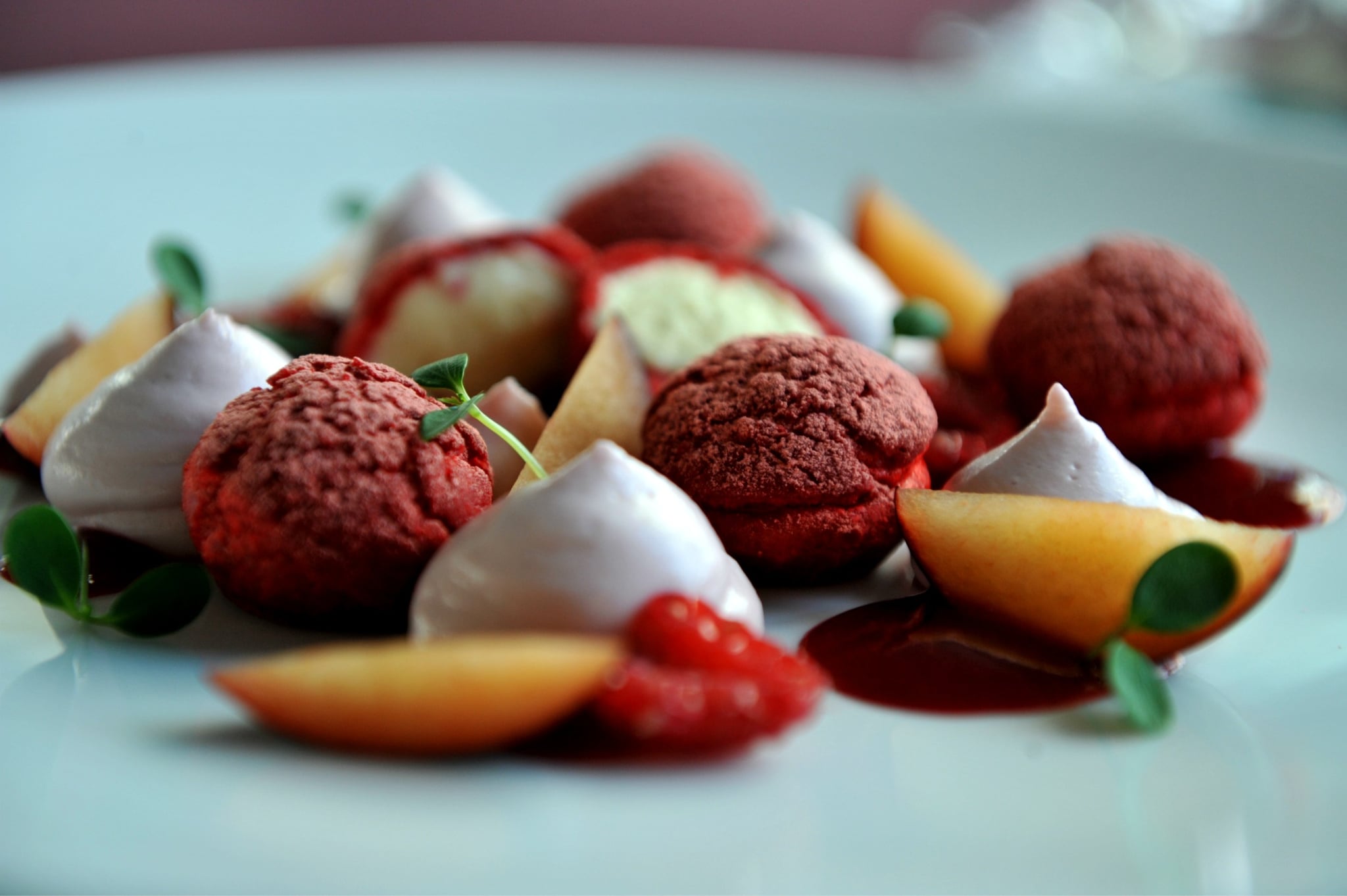 If you're a fan of eclairs and profiteroles, this Raspberry and Vanilla Choux recipe, from French restaurant Le Classique at Emirates Golf Club, is a pastry dessert you won't want to miss out on. Learn how to make it exactly like the top chefs do, and with 25 years on the foodie scene in the Dubai, they must be doing something right.
Raspberry and Vanilla Choux
Le Classique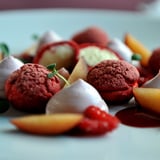 Ingredients
CHOUX
250ml water
50ml milk
100g butter
175g flour
4 eggs
Red food coloring (powder)
VANILLA CREMOSE
250g cream
75g egg yolk
40g sugar
1 vanilla pod
Raspberry Chantilly
250g whipped cream
40g icing sugar
50g raspberry purée
RASPBERRY SAUCE
75g raspberry purée
20g icing sugar
GARNISH
1 plum cut in slices
3 to 4 raspberries cut in half (for garnish)
Micro greens (for garnish)
Directions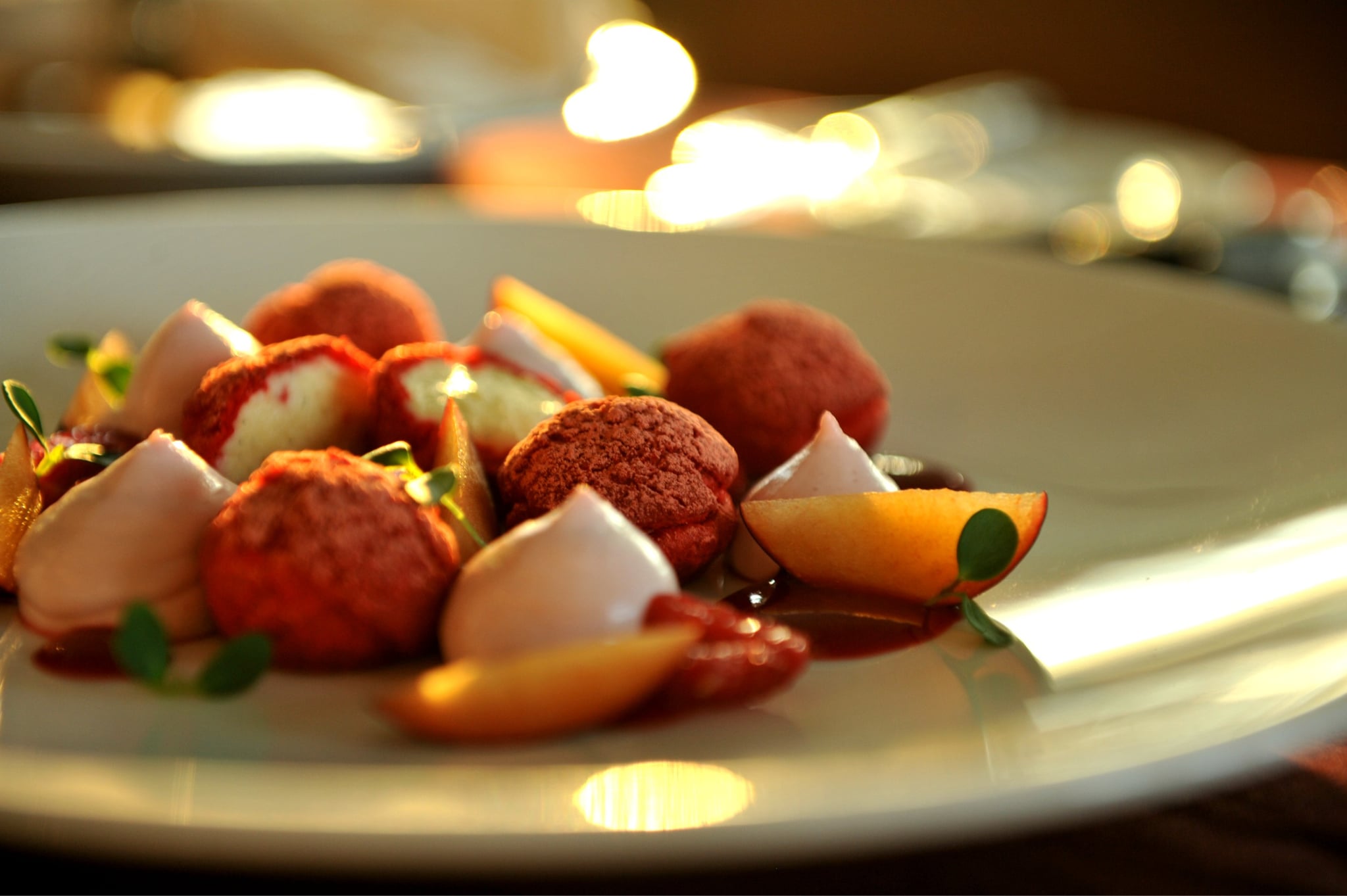 CHOUX
In a saucepan, boil water, milk and butter.
Add flour and red food coloring and mix well.
Add eggs one by one.
Cook at 160 C for 15 minutes.
VANILLA CREMOSE

Mix the egg yolk with the sugar.
In a saucepan, boil the cream with the vanilla pod, then add to the egg yolk mixture very slowly to avoid eggs from scrambling.
Using a food thermometer (or cook until it starts to boil), cook till the mixture reaches a temperature of 82 to 85 degrees Celsius.
RASPBERRY CHANTILY
Mix all the ingredients together in a bowl.
RASPBERRY SAUCE
Mix the ingredients with the hand blender.
ASSEMBLE
Gently make holes on the bottom of the choux.
Empty vanilla cremose into a piping bag and pipe into choux.
In a wide round plate, pipe dollops of raspberry Chantilly in a circular pattern.
In between and around, lay the choux, plum slices, raspberries, raspberry sauce and microgreens.
Information
Category

Desserts

Cuisine

French

Yield

4