Lobster and Meat Kibbeh Recipe From Siraj Restaurant Dubai
Lobster and Meat Combine For a Completely Unique Kibbeh Experience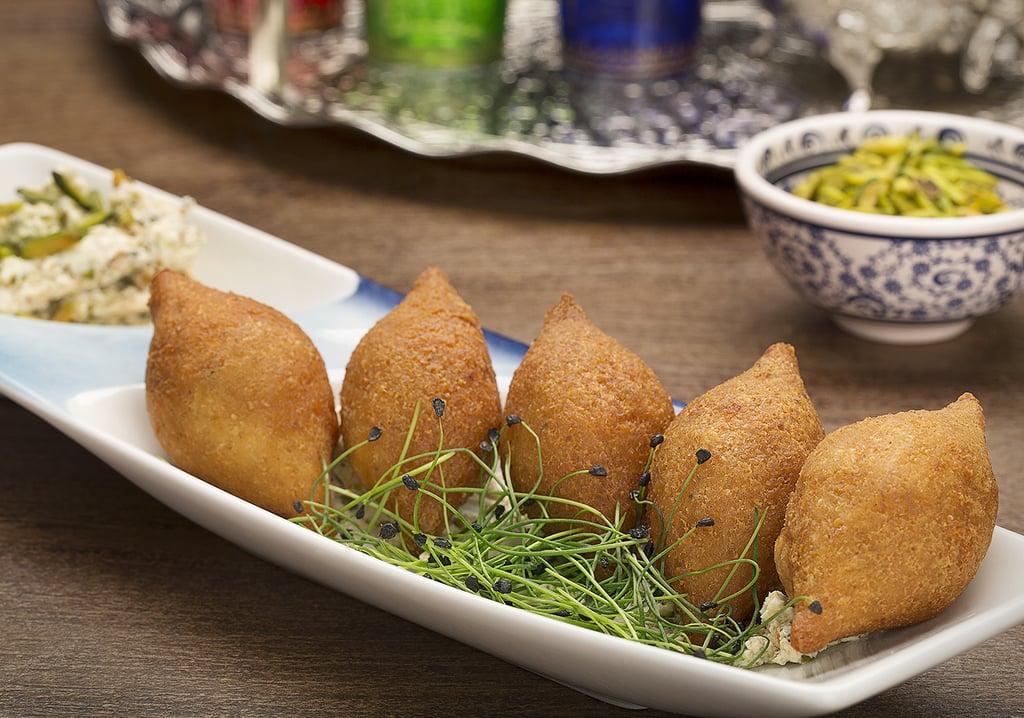 Siraj Restaurant in Dubai's Souk Al Bahar shares their delicious recipe for traditional Leventine snack Lobster and Meat Kibbeh.
Lobster and Meat Kibbeh
Siraj Restaurant
Ingredients
For the Kibbeh dough:
Fine Wheat Bulgur – 500 grams
Hammour Fish Fillet – 380 grams
Marjoram Powder – 1 and a half teaspoons
Red Onions chopped – ¼ cup
Whole Garlic – 3-4 cloves
Malden Sea Salt – to taste
For the stuffing:
Canadian Lobster (finely chopped) – 100 grams
Guacamole Labneh – 100 grams
Olive Oil – as required
Red Onion Chopped – 500 grams
Finely chopped Parsley
Finely chopped Celery
Finely chopped Leek
Finely chopped mint leaves
Finely chopped coriander
Peeled and finely chopped Carrot – ¼ cup
Grated Nut meg
Directions
For dough:
Soak the fine wheat Bulgur in water for 15 minutes, and then drain the water.
Add the red onion, Marjoram Powder, whole garlic and salt. Put the mixture through a meat mincer twice.
Add the Hammour fillet and pass it through the meat mincer one more time.
For filling:
Heat Olive Oil in a pan. Add onion, carrot, leek and celery and sauté till the onions become golden brown.
Add the Lobster, and then add parsley, mint and coriander.
Finish with some grated nutmeg and allow the mixture to cool down.
For Kibbeh:
Take 30g of the dough in your hand for each Kibbeh.
Make them into thin, even circular shapes.
Add the filling and lock the ends by pressing the ends of the dough together, making it into the shape of a Kibbeh.
Deep fry at 180c for 5 minutes.
Information
Category

Snacks

Cuisine

Mediterranean/Middle Eastern

Yield

5

Total Time

49 minutes, 59 seconds
Image Source: Siraj Restaurant