Loopy Doopy Conrad New York's Prosecco and Ice Pop Cocktail
This NYC Rooftop Bar Is Inspiring the Drink That Will Be All Over Your Instagram This Summer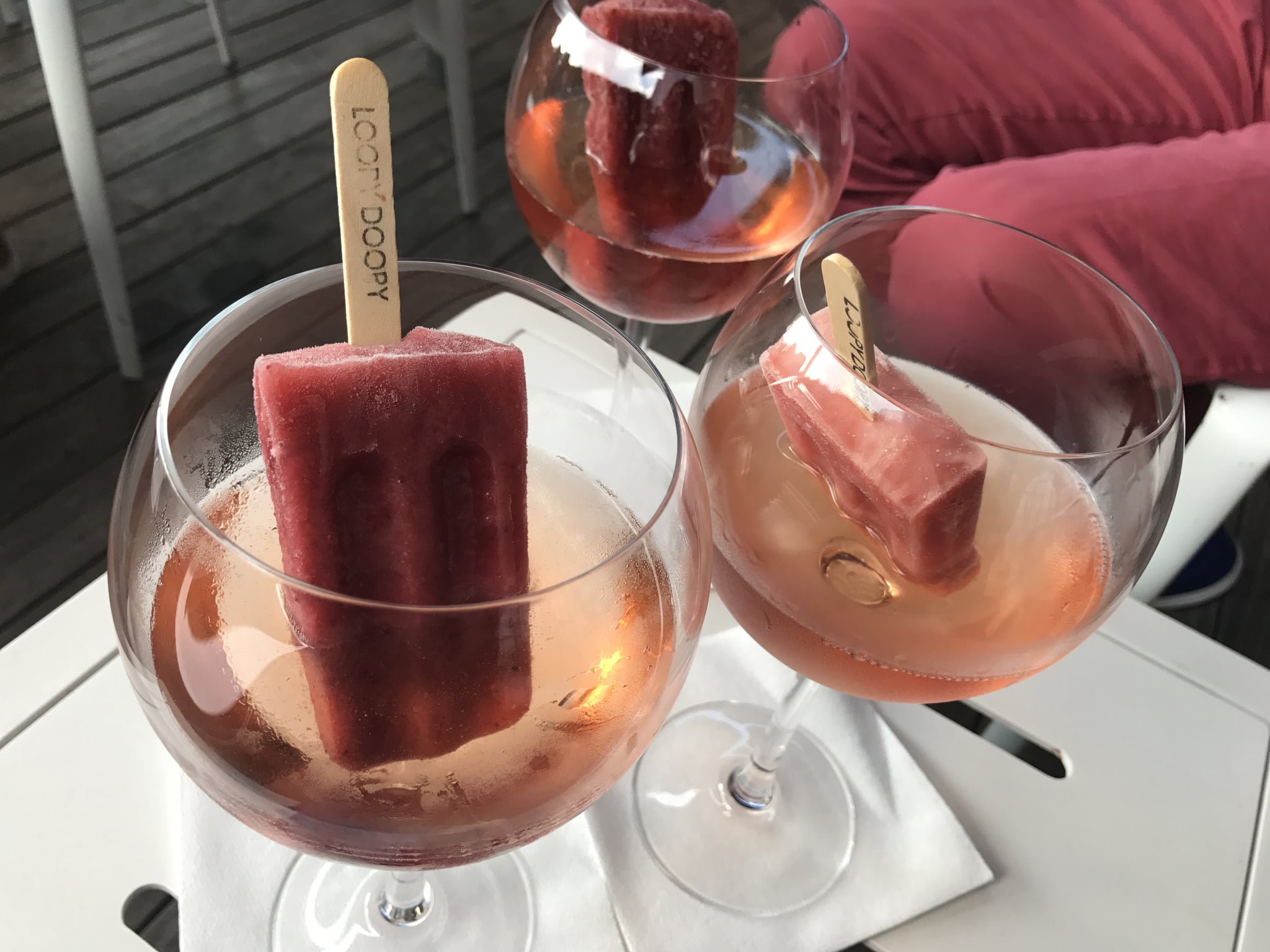 When it comes to summer evenings, there's nothing like a refreshing drink at a rooftop bar to help you wind down after the work day. And with the weather being especially hot in Dubai, it's no wonder folly by Nick & Scott has this drinks trend on the menu.
With a terrace looking out to the beautiful Madinat Jumeirah, folly's cocktails make it one of the most Instagrammable places by the water, with many people posting snaps on social media of the drink which features a popsicle dipped in sparkling wine.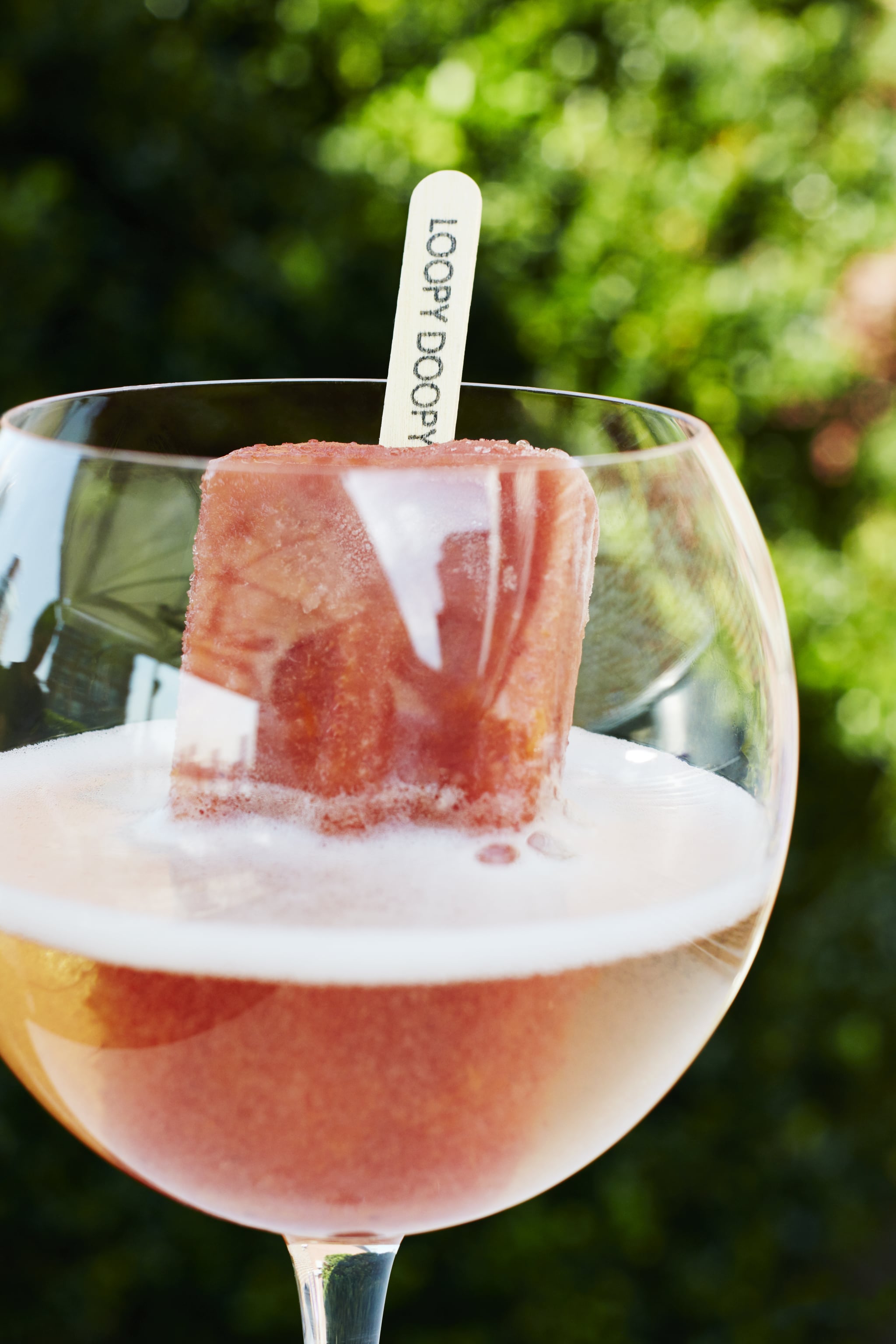 But the trend has been going a long time in the Big Apple, with the Conrad New York's Loopy Doopy Rooftop Bar kicking off the action. Only about 75 people can fit in the lounge (overlooking the Hudson River) at one time, meaning if you arrive during peak hours, you'll be lining up to get in (no reservations are accepted).
Instead of getting shots with a sail-shaped hotel in the background, guests have the iconic Statue of Liberty, New Jersey skyline, and what's said to be Leonardo DiCaprio's NYC apartment across the street in the background. The 16th story venue is so popular for their Prosecco & Ice Pop cocktails that they're constantly adding new flavors to the menu, so there's always a reason to come back. Popsicle flavors are made especially for Loopy Doopy by People's Pops and not only do you get real juicy pieces of fruit once you bite in, but the actual popsicles are boozy too.
Think Watermelon Gin Fizz (watermelons, ginger simple syrup, lime juice, gin), Strawberry Daiquiri (strawberries, coconut cream, lemon infused simple syrup, rum), Raspberry Peach Sangria (raspberries, peaches, plain simple syrup, vinho verde white wine)… usually dipped in regular Prosecco ($22) from their taps, they've recently added a Rosecco ($25) version of the drinks so millennials can double up on the pink.
No wonder it's taking off in the Middle East!