Lunar New Year Food on Emirates
Traveling For Lunar New Year? On Emirates, the Party Starts Before You Even Land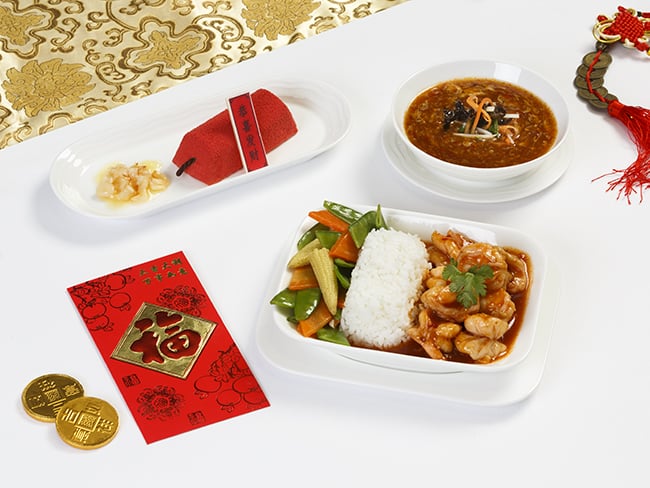 Friday, February 16 marks Lunar New Year, making it a great time to travel to China, Hong Kong, Singapore, Vietnam, Malaysia, and Taiwan.
And with Emirates having routes from Dubai to Beijing, Shanghai, Guangzhou, Zhengzhou, Yinchuan, Hong Kong, Singapore, Kuala Lumpur, Taipei and Hanoi, they're celebrating Year of the Dog, big time.
Foodies will be delighted with the offering they have before even stepping on board; seven of their lounges at Dubai International Airport will be serving up the likes of vegetable and dried shrimp dumplings, Si Xi meatballs with Bok Choy in red meat sauce, coconut sago pudding and, of course, fortune cookies.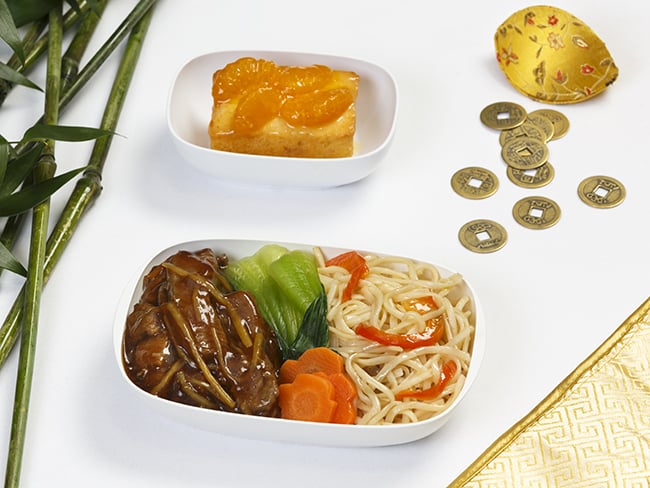 Between February 15 and 17, lychee and raspberry mousse with vanilla lychee compote, shaped in the design of a traditional Chinese firecracker is available for Business and First Class passengers, while Business Class customers additionally get a coconut and mandarin mousse, served with mandarin compote.
Tea time in the top cabin includes a peach mochi and Economy isn't left out with a mandarin cake topped with orange compote to satisfy the sweet tooth.
It's not the first time they've switched up their menu to get festive, at Christmas, Emirates laid on a great spread too.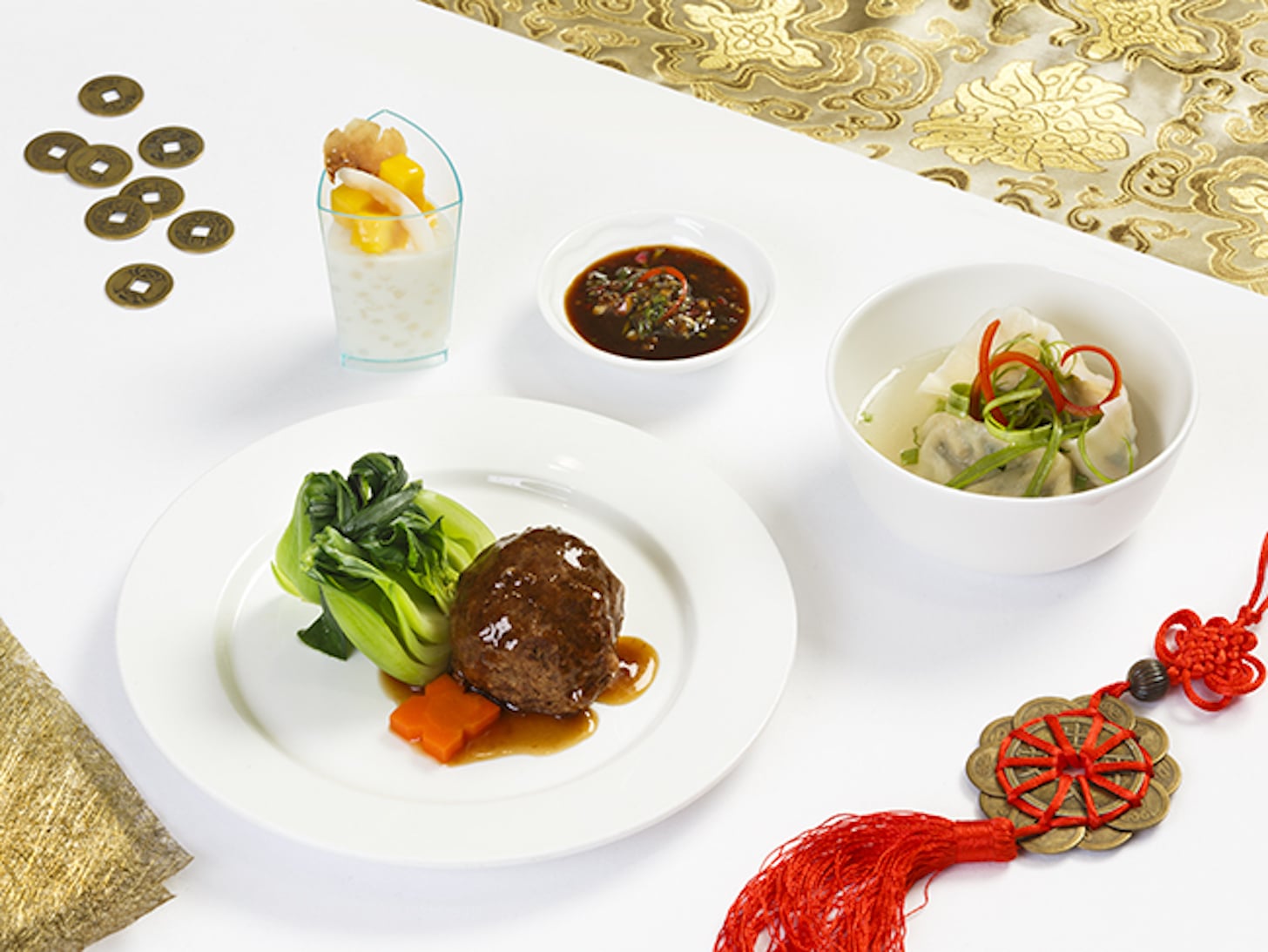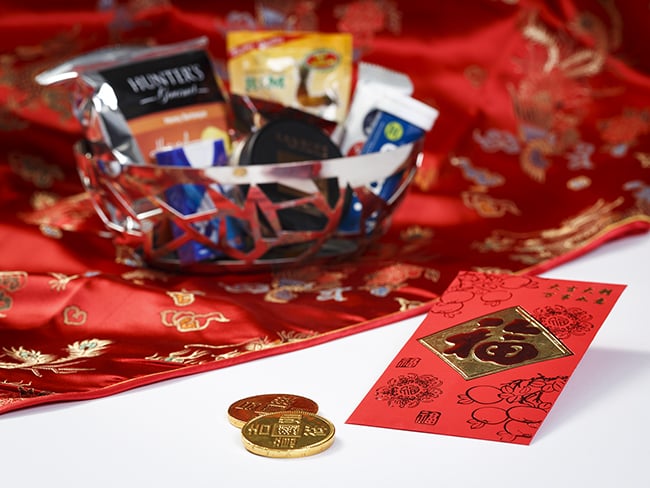 Image Source: Emirates