Magnolia Bakery Royal Wedding Cake
Magnolia Bakery Is Letting You Eat the Royal Wedding Cake While Watching It (Kind Of)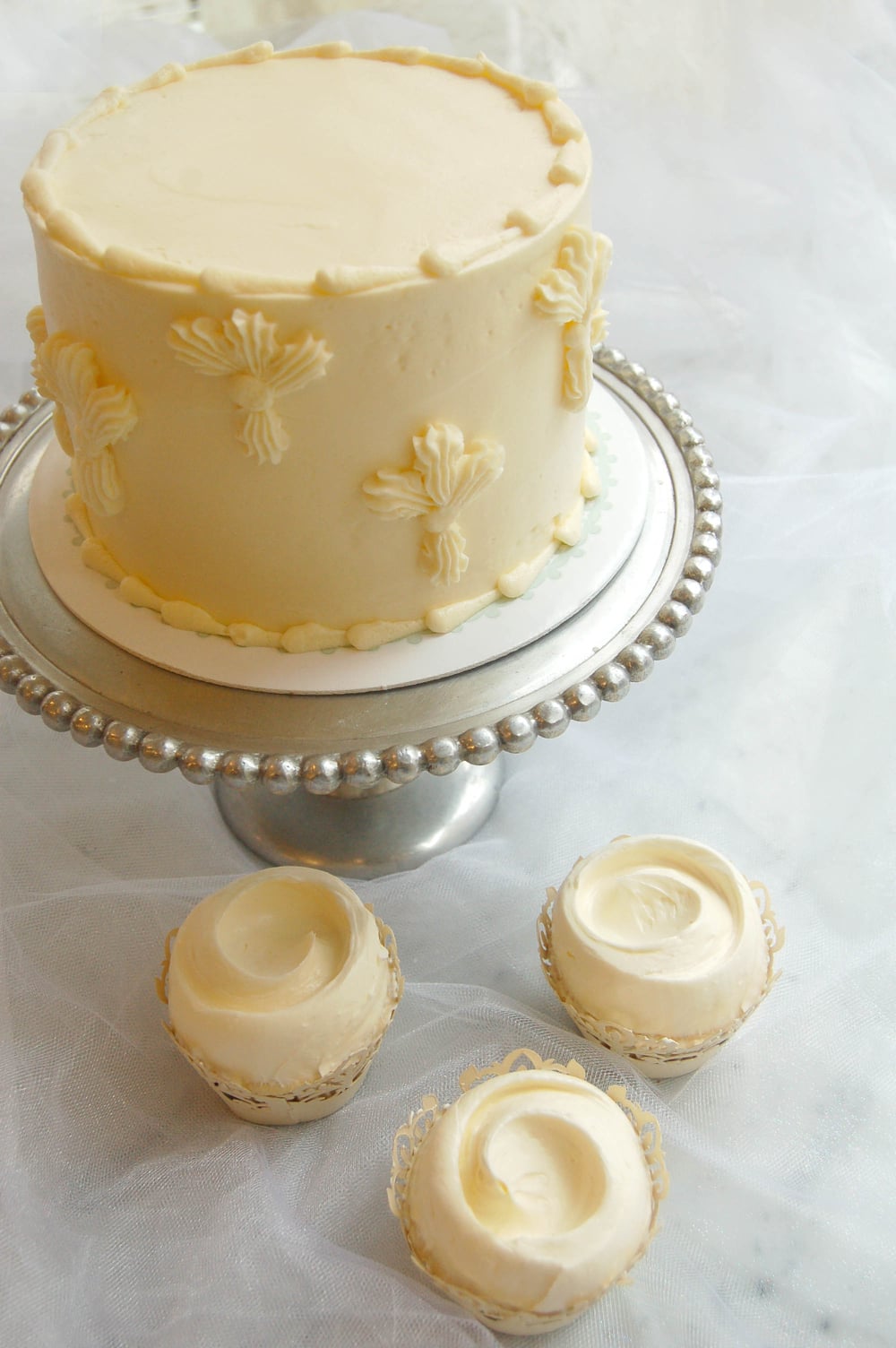 Fans of Prince Harry and Meghan Markle (seriously, who isn't??) will be able to have –or in this case, watch – the Royal Wedding cake and eat it too!
Magnolia Bakery, the New York brand legendary for their banana pudding dessert, will be making a replica of the sweet treat, both full size and in cupcake form at their UAE locations.
The couple, who have broken many royal traditions already, have also forgone the traditional fruit cake (good call) and instead will have a lemon elderflower cake with buttercream icing, covered with edible flowers. Yummmm.
Their cake will be made by American pastry chef, Claire Ptak. But Magnolia Bakery chefs are confident they will emulate the exact flavors. The cakes will consist of delicate elderflower sponge cake combined with a smooth lemon cream and light elderflower meringue buttercream. Then the cupcakes come with a delicately-patterned holder and the large one decorated with a fleur de lis pattern, plus a pearl border top and bottom.
For a few bites it's only AED17 but a 10cm parameter order is AED99, and the 35cm cake costs AED789. You'd better to having an English-style street party to go as far as the latter.
Honestly, we just want an excuse to try them. No one has to know that we'll probably eat them while wearing our kid's princess tiara.