Mango With Sweet Sticky Coconut Rice
Mango With Sweet Sticky Coconut Rice Will (Mentally) Whisk You Away on a Thai Vacation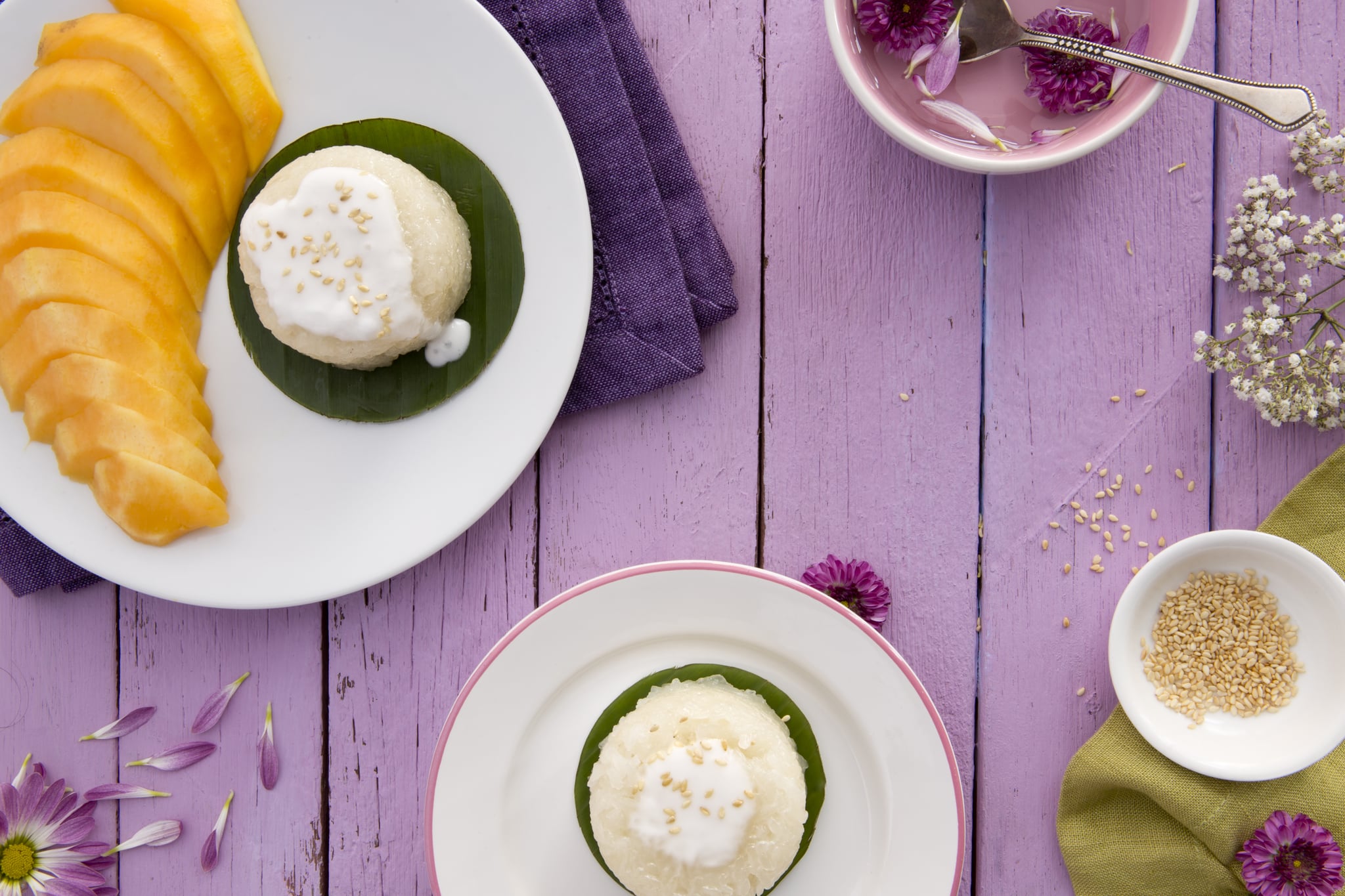 Thai restaurant, Fuchsia, shares their recipe for Mango With Sweet Sticky Coconut Rice.

Mango With Sweet Sticky Coconut Rice
Fuchsia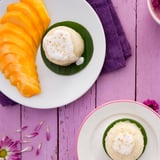 Ingredients
1 cup Thai glutinous rice, soaked in water and covered for 2 hours
1.5 cups coconut cream, preferably freshly extracted
3/4 cup granulated sugar
1/2 teaspoon salt
2 teaspoons rice flour
4 fully ripe Thai mangoes
Sesame seeds for garnish
Directions
Rinse the soaked rice until the water runs clear, then drain well and steam the rice - this could take anywhere between 20-30 minutes for the rice to be fully cooked. When the rice is fully translucent, immediately turn off the heat and keep the rice hot in the steamer.
In a saucepan, combine 1 cup of the coconut cream, the sugar and 1/4 teaspoon of the salt over medium heat and bring to boil, stirring to dissolve the sugar. Add the hot rice to the coconut syrup, mix well and remove from heat. Cover and let the rice steep and cool down for 40 minutes, stirring once half way through.
While the rice is steeping, put the remaining 1/2 cup coconut cream and the remaining 1/4 teaspoon salt in a small saucepan and whisk in the rice flour. Place the pan over medium heat and whisk continuously for about 2 minutes, until the mixture comes to a gentle boil and thickens. Remove the pan from heat and set aside to use as a topping.
Working with one mango at a time, use a sharp paring knife or a vegetable peeler to peel off the skin. If possible, cut the mango using a seesawing motion to remove the flesh in a single slab. Flip mango over and remove the flesh from the opposite side in the same way - giving you 2 fillets. Repeat with remaining mangoes.
To serve, arrange 2 mango fillets on each of the 4 serving plates. Divide the sticky rice evenly and spoon the coconut cream topping on top of the rice and sprinkle with sesame seeds. Serve immediately.
Information
Category

Desserts

Cuisine

Other Asian

Yield

4
Image Source: Fuchsia