Martha Stewart Interview
Martha Stewart's "Guilty Pleasure" Foods Will Have You Saying, "Same"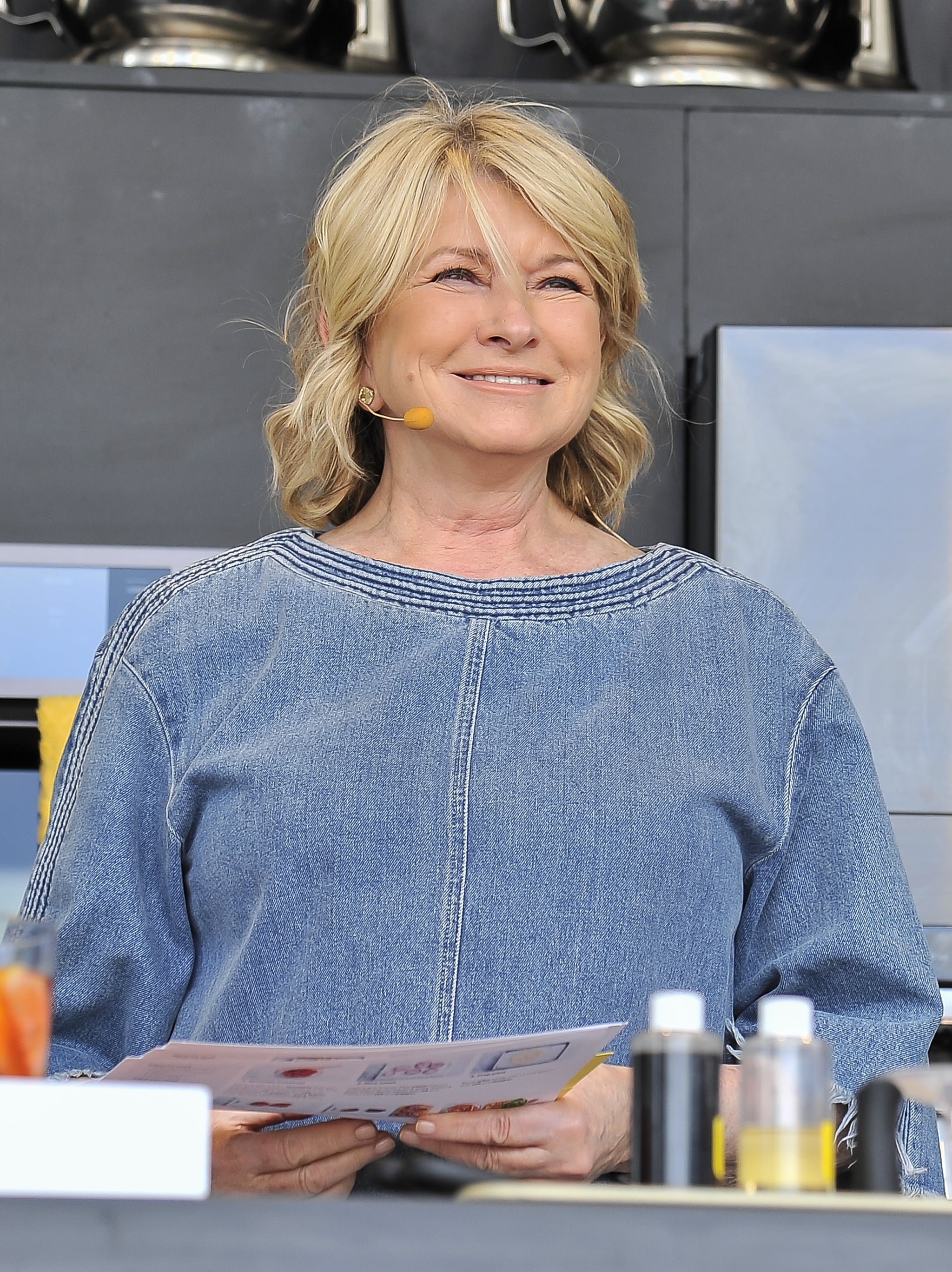 Martha Stewart continues to crush it well into her 70s. She's the most recent cover girl of Cherry Bombe magazine, she worked the stage during a chicken-cooking demo with Macklemore at BottleRock festival, and she'll star in the second season of Martha & Snoop's Potluck Dinner Party (if you haven't seen it yet, it's worth a watch).
And in a new interview with Town & Country, Martha gets personal about her dating life, her grilling tips, and her guilty pleasure foods, which might surprise you but will also make you realize you have more in common with Martha than you thought. Check out some of the highlights below, and then read Martha's full interview on Town & Country.
Do you have a preferred cocktail?
"I like cocktails. I'm actually the cocktail mistress of the Martha & Snoop show. I make up all the cocktails and I feed them to Snoop, who's not really a drinker, so he gets totally drunk off of them. I make the best bourbon sour, the best margaritas, really good saketinis, and kir royales, but Caipirinhas are my favorite drink."
Do you have a go-to guilty pleasure food?
"My guilty pleasure is not at all interesting: It's a spoon of really good organic peanut butter, or a slice of American cheese from my housekeeper's drawer. I steal American slices sometimes — in the plastic, it's so horrible. But it's such a good snack. I eat pickled herring as a late-night snack before I go to bed because it's savory and good. I like liverwurst, and I know how bad it is now. I love squeezing it out of the tube and just eating calves' liverwurst."
What are some of your basic Summer grilling tips?
"There are lots of rules about grilling. One is not to overcook. Another one is to build the best fire and use the best grill you can afford. Have you seen the Big Green Egg grill? It's beautiful. You can bake in it, make pizzas in it, roast in it, and grill on it. It's a very lovely grill. I want them to make it blue for me, but they haven't agreed to do that yet. I've been begging them to do it. I'm not a huge aficionado of grilling because I don't like smelling like smoke after grilling. I have to go take a bath."