McDonald's UAE Launches Nutritional Calculator Online
McDonald's UAE Launched a Nutritional Calculator Online – but Do We Really Want It?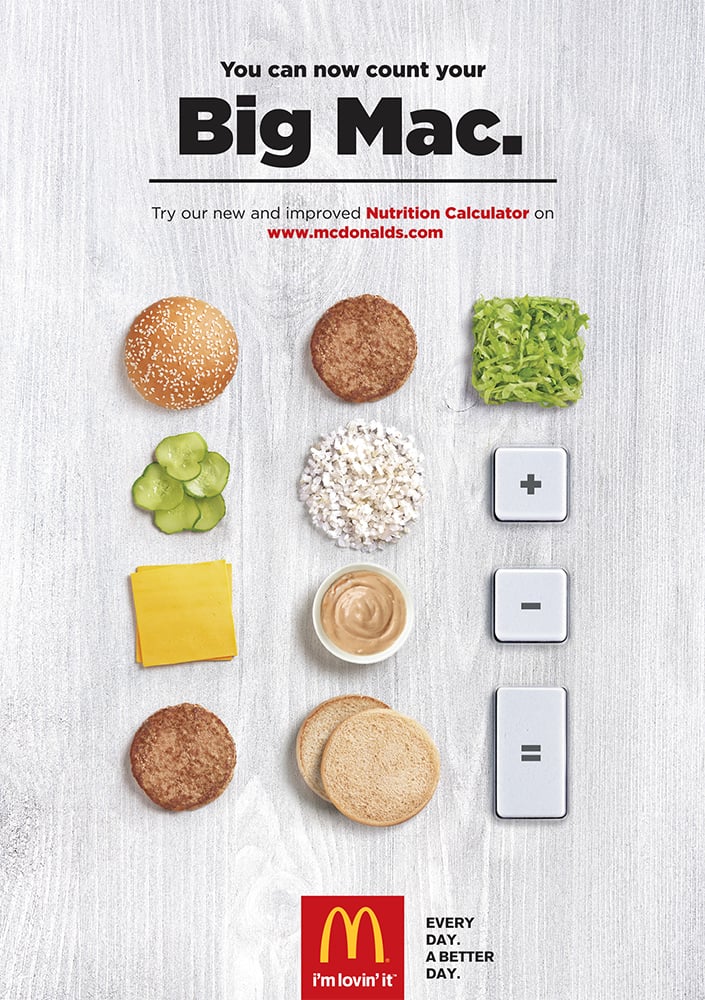 Picture the scene; it's Friday, the morning (perhaps afternoon) after a heavy night out and the only thing that will get you out of bed is a McDonald's delivery.
The last thing on your mind (probably) is "how many calories am I about to consume?" but McDonald's is telling us anyway… of course, only if you want to know. In the United Arab Emirates they've launched their nutritional calculator online so diners know exactly what's in each component of the food they order.
It gives them the option of customizing their meal too, just in case that slice of cheese isn't worth it.
"McDonald's remains committed to leading the way in food and beverage innovation in the UAE, and our revamped nutrition calculator caters to the rising interest amongst our customers about what they eat," Walid Fakih, General Manager at McDonald's UAE said. "Whether you want to count calories or look at the amount of proteins, fats and carbohydrates in your meal – this platform gives users complete control of their food choices, and gives us the opportunity to serve up tasty meals that suit those choices. We look forward to our customers using the calculator as we continue to lead food innovation in the UAE."
It's not the first time they've tried to get us to be more health conscious.
In May, the chain vowed to reduce trans fats in their fried food to just 0.01 percent in the GCC. Using the lighter blend oil reduces saturated fat in their meals by up to 80 percent and they didn't stop there... The mayo got a makeover too, with there now being 50 percent fewer calories.
Additionally, the restaurants only use fish from fisheries that use sustainable practices, so you don't need to feel guilty tucking into your Filet.