Mexican Grilled Corn Recipe With Crema, Cheese, and Chile
Mexican Street Food Makes Grilling a Cheesy and Corny Affair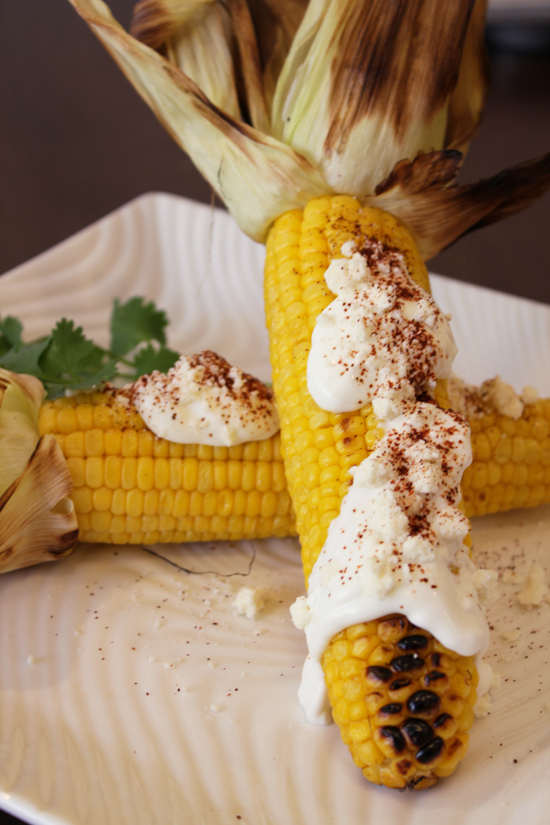 I have yet to munch on Mexico's famed elote asado on a street corner in its home country, but sometimes I dream about it. The charcoal-grilled juicy ears of corn slathered with rich crema and rolled in dried, ground chiles and crumbly cheese usually pops into my thoughts just as Spring warms into Summer, and I can't shake the craving until those first silky husked bundles begin showing up at produce markets.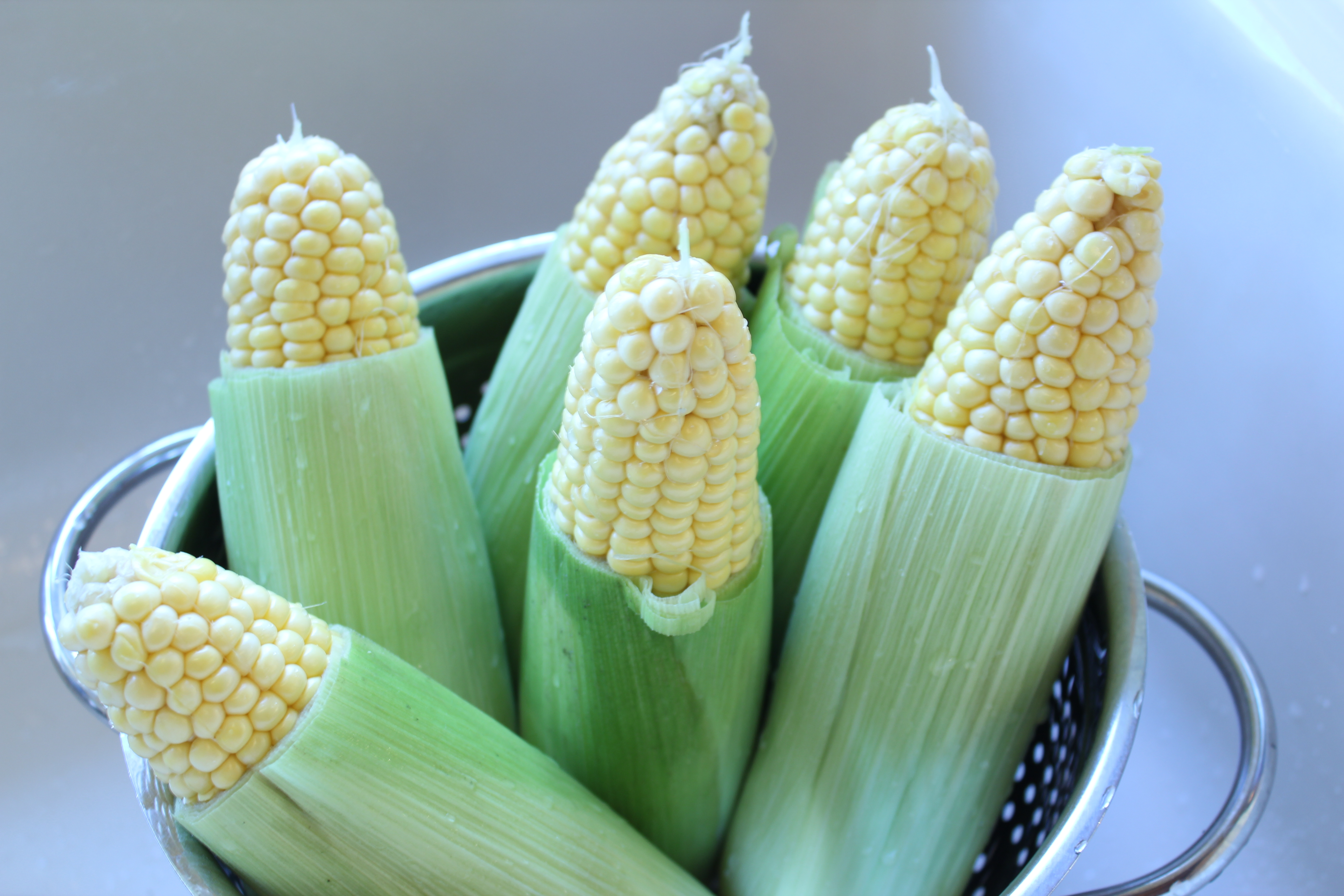 This weekend, I could stave off the vision no longer, so we hopped down to San Francisco's Mission District to load up on fresh produce, handmade tortillas, and a bounty of Mexican sundries. Our bags weighed down with a block of salty queso añejo, a fresh batch of Mexican crema, a bag of smoky ground pasilla chiles, and plenty of corn, we set about crafting a grilled street food feast.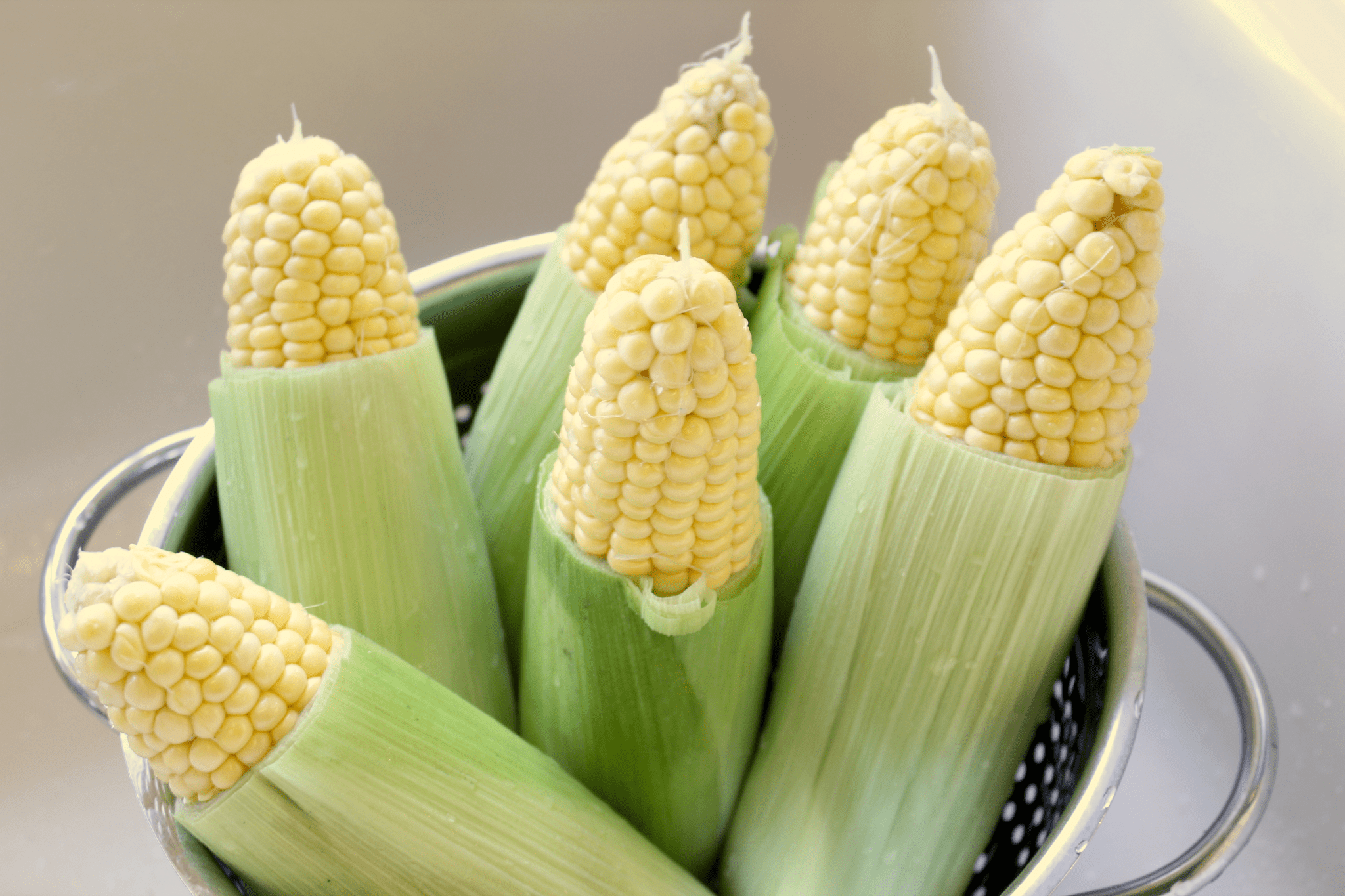 Using Rick Bayless's technique of first grilling the corn with the husk on produces a plump, juicy ear that pops with each bite, and the rich fixings highlight but don't hide the sweet flavor beneath. This recipe may have sated my initial Summer craving for corn, but thankfully there's plenty of season left to enjoy it again!
Ingredients
6 ears fresh sweet corn, in their husks
3 tablespoons unsalted butter, melted
1/2 cup Mexican crema or sour cream mixed with a little milk or cream
1/3 cup crumbled Mexican queso anejo or queso fresco, or another hard, crumbly cheese like parmesan, feta or farmer's cheese
About 1 tablespoon hot powdered chile (choose chile de arbol for fiery heat, pasilla for a milder, smoky flavor)
Directions
About an hour before cooking, submerge the ears of corn in a deep bowl filled with cold water. Light your charcoal fire and let it burn until the bed of coals is medium-hot (or heat your gas grill to medium-hot). Adjust the grill 4 inches above the fire.
Lay the corn on the grill and roast for 15 to 20 minutes, turning frequently, until the outer leaves are blackened. Remove, let cool several minutes, then remove the husks and silk.
About 10 minutes before serving, brush the corn with melted butter, return to the grill and turn frequently until nicely browned. (If you hear the kernels begin to pop, the corn is ready!) Serve right away, passing the crema, cheese and powdered chile for your guests to use to their own liking.
Serves 6.
Information
Category

Vegetables, Side Dishes

Cuisine

Mexican