Miyabi Sushi & Bento's Grilled Seabass Recipe
This Sushi Restaurant's Grilled Seabass Recipe is One to File Under Favorites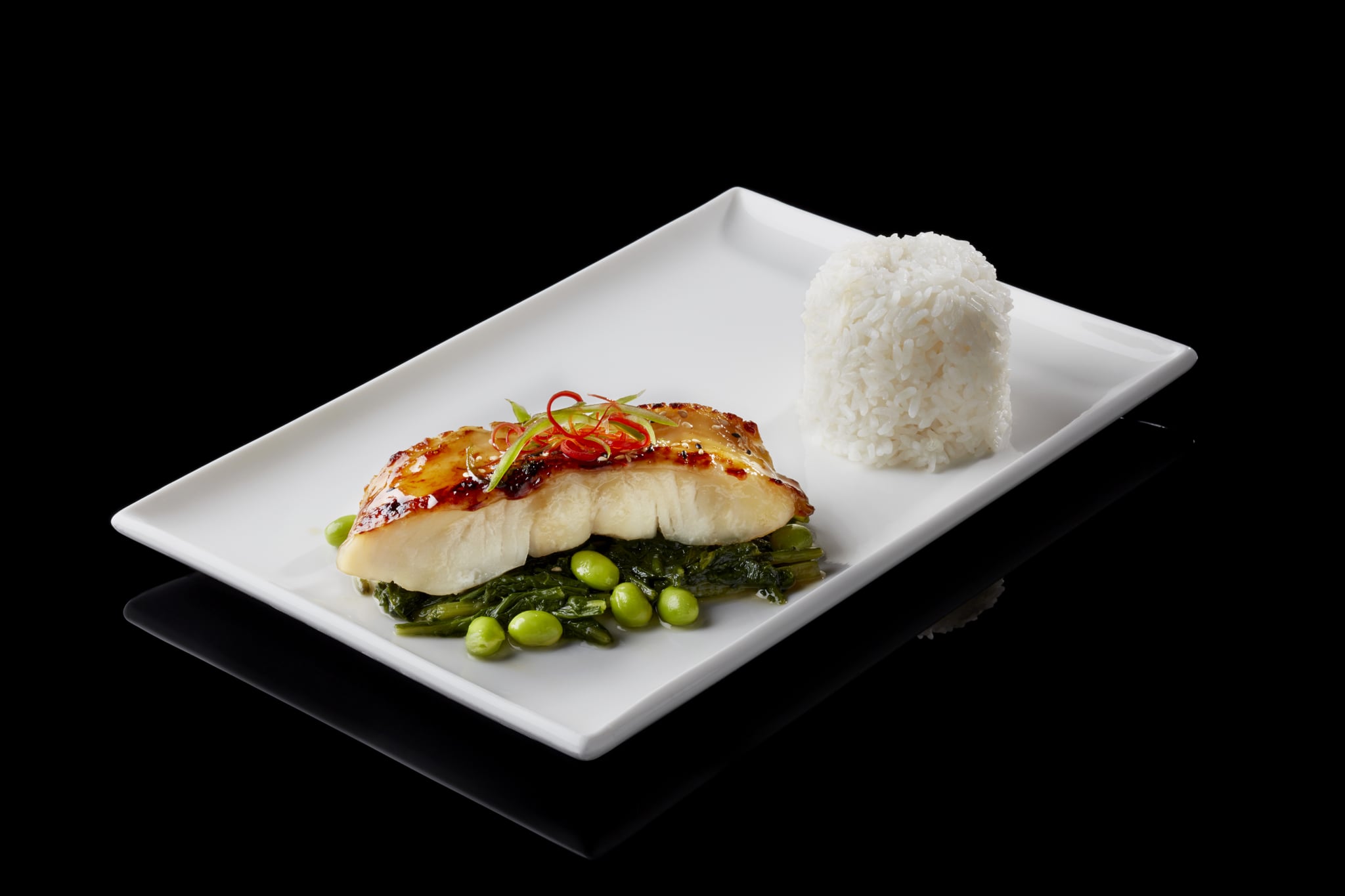 Your favorite sushi place shares their secret for how to making a banging grilled seabass – so you can get that Miyabi Sushi & Bento taste without having to call in for help.
Grilled Seabass
Miyabi Sushi & Bento
Ingredients
140g Seabass fish
30g Spinach
1g green jalapeno
1g red jalapeno
40g Edamame
5g Black Sesame seed
5g White Sesame seed
20ml Miso glazed
FOR THE MISO GLAZE (marinate for 10 minutes)
20g White Sugar
60ml mirin
40g Miso paste
1ml soy sauce
1g Ginger extract
Directions
Wrap the marinated seabass on a foil.
Place it in tepan grill for 8 mins side by side.
Remove the seabass in the foil then brush it with miso glaze side by side.
Put it in salamander for 2 mins.
While cooking, the seabass steam the edamame and spinach for 5 mins.
Put the spinach and peeled edamame in the plate then topped it with the grilled seabass, put miso glaze.
Garnish with red & green jalapeno and sesame seeds.
Serve with steamed rice.
Information
Category

Main Dishes

Cuisine

Japanese

Yield

1

Total Time

12 minutes, 59 seconds