Monster Shakes: Black Tap Opens at Dubai Jumeriah Al Naseem
The Monster Shake Craze is About to Blow Up in the Middle East Thanks to This NYC Import
Many places in the region are now serving up their own version of monster shakes – a dessert craze which originally started in New York – and now the American restaurant that started the foodie trend has opened an outlet in the Middle East.
Jumeirah Al Naseem Hotel in Dubai recently opened its doors to the place which serves up some pretty incredible food and drink opens. Attracting adults and kids alike, the place is already buzzing with people and there's bound to be lines around the corner just like the NYC restaurant, before long.
The main attraction is the totally Instagram-worthy shakes, which come in 'Sweet and Salty' (chocolate gems and peanut butter cups topped with a chocolate covered pretzel and whipped cream), 'Sour Power' (tangy with sour gummi poppers topped with a pixy stix, rainbow pop and sour skewer) and many more… Black Tap also has a bar which serves up craft beers and tasty cocktails such as the Smoke 'n' Oak (a mix of whisky and pineapple) which everyone should stand by the bar and watch them make to see how they get that yummy smokey flavor in the glass.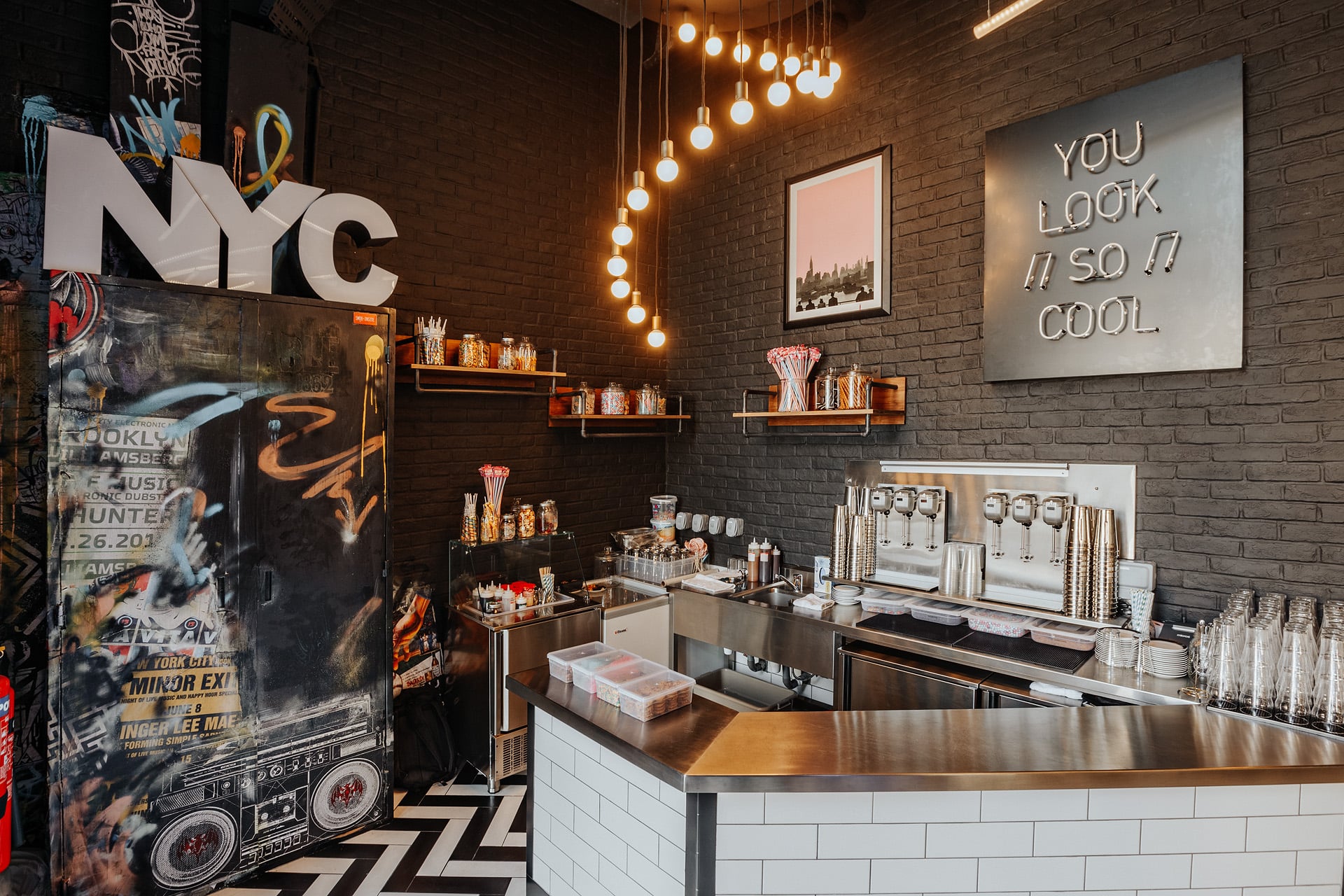 It's not just about the beverages either; the menu, which has Michelin Star chef, Joe Isidori, behind it, boasts burger offerings such as the 'All-American', 'Pizza Burger' and 'Greg Norman', plus incredible sides such as their signature fries with buttermilk dill dip, sticky Teriyaki Broccoli, Brussels Sprouts in a sesame Tahini dressing, and BT Wings with Spicy Korean BBQ.
And it sounds like there are already plans to share the Black Tap love across the region.
"The essence of Black Tap is its authenticity – this is real food, real messy, for real people and we're counting down the days until we open our doors to the people of the Middle East. Dubai is just the beginning for this brand, as we have ambitious expansion plans across the region," Sunset Group CEO, Antonio Gonzalez, said.
We have a feeling our sweet tooth is about to get even more troublesome!