Morah Dubai's Turkish Manti Dumplings Recipe
Try These Manti Dumplings For the Ultimate Turkish Comfort Food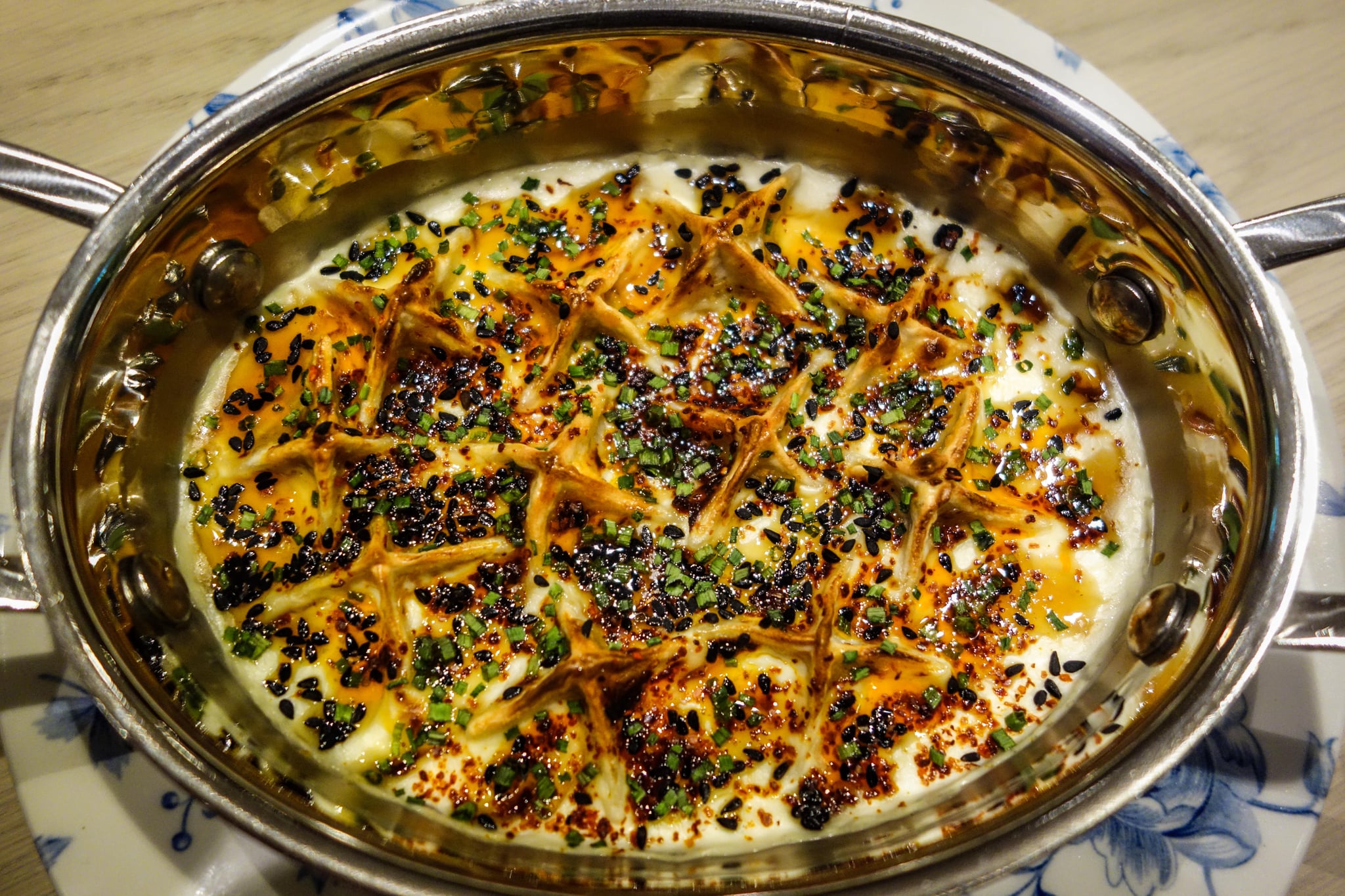 Executive chef Stuart Cameron from Dubai restaurant Morah, shares his recipe for the Mediterranean dining spot's Turkish Manti Dumplings. The new place inside the JW Marriott Marquis comes to the Emirate after success in Toronto and Miami with its sister restaurant, Byblos.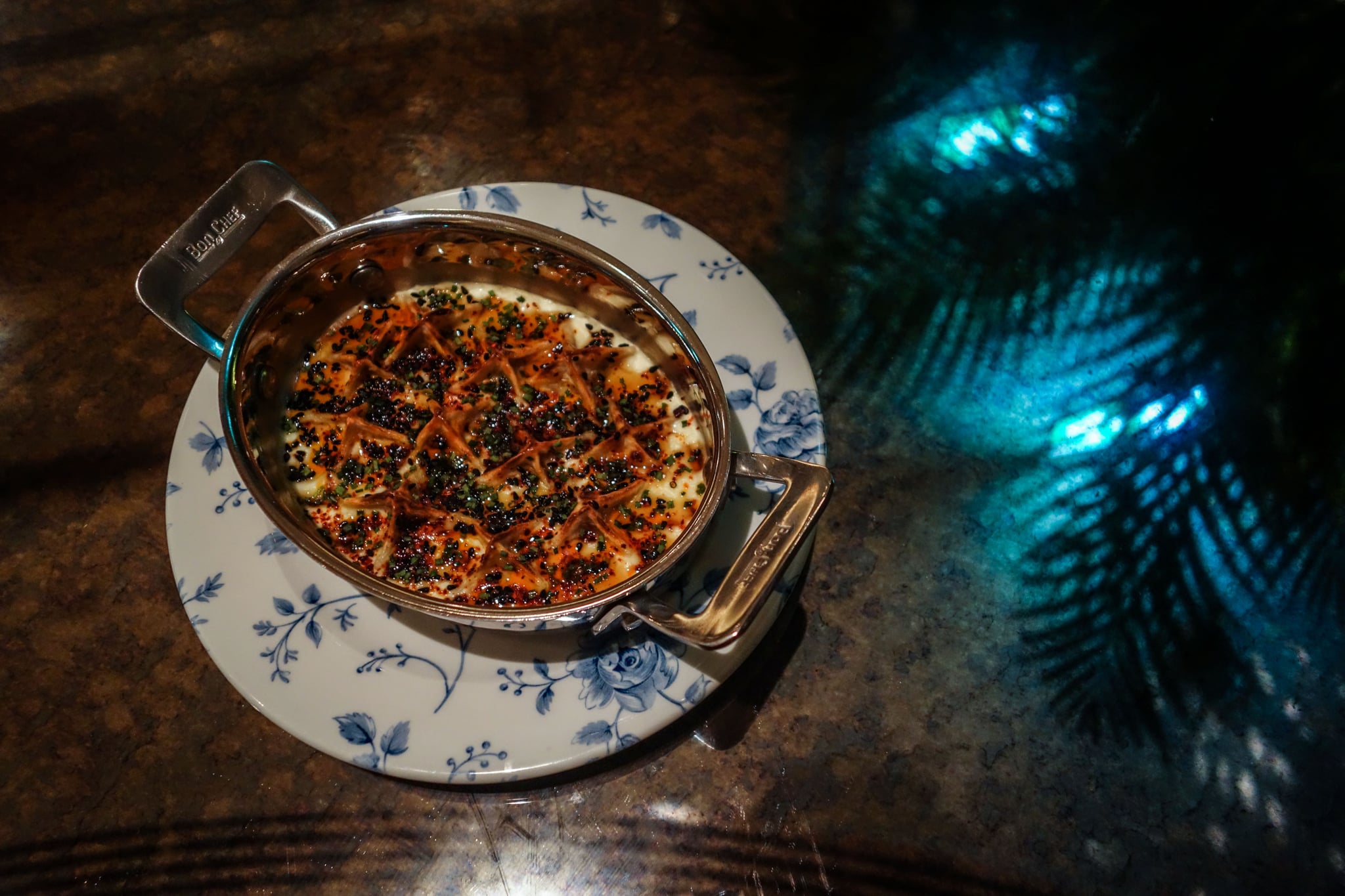 Turkish Manti Dumplings
Morah
Ingredients
14pc manti with eggplant filling
1 tsp finely cut chives
¼ cup of yoghurt sauce
Sprinkle of nigella seeds
1 Tsp grape molasses
Sprinkle islot pepper
For the dough:
250g All-purpose plain flour
1.5 tbsp course salt
1 tsp olive oil
135ml water
For the yoghurt sauce:
2 egg yolks
1 tbls corn flour
2 cups yoghurt
¾ cup milk
2tsp salt
Directions
Blanch manti dumplings in boiling water for 3 minutes
Meanwhile heat sauce in individual bowls until hot.
Add dumplings to sauce point side standing up and bake under grill until brown and crisp on top.
Drizzle with molasses, add isot pepper and chives.
Sprinkle with nigella seeds.
Mix all dough ingredients together in mixing bowl, using dough hook mix for 4 minutes until combined.
Roll to number 1.5 on pasta machine, cut dough to 5.5 cm squares.
Place dollop of eggplant filling into center, dot corners with water and fold all four corners into center to form a pyramid shape.
Freeze for later use.
Whisk all yoghurt ingredients together.
Strain and serve.
Information
Category

Main Dishes

Cuisine

Other

Yield

10