Most Popular Grilled Recipes From Chefs
These Are Your Favorite Chefs' Most Popular Grilled Recipes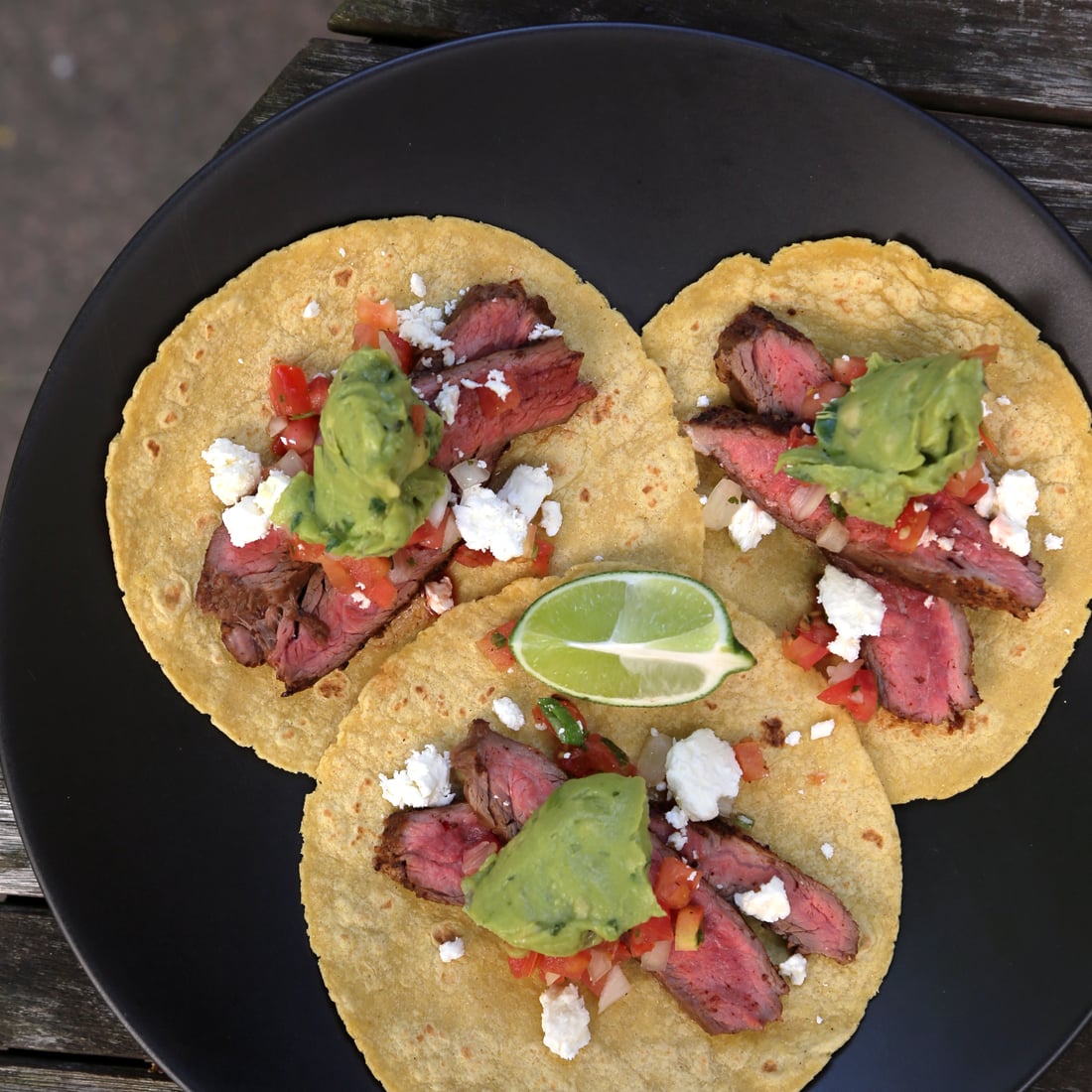 Successful grilling during the Summer, starts with a flawless recipe, and these are some of the most popular from your favorite Food Network stars. Whether you're craving skirt steak, a hamburger, or lighter fare like chicken, turn to these recipes and you won't be sorry.
Bobby Flay

: Grilled Corn

The trick to Bobby's Perfectly Grilled Corn on the Cob, begins with peeling back the husk (but not removing it) and scraping off all the corn silks. Fold the husk back over the corn, which will protect it from the heat, then soak the cobs in salted cold water before grilling them. This will help steam them on the grill. Once you've grilled the corn, don't miss out on seasoning it with the barbecue butter. It's is something you'll want to melt over all of your grilled veggies, not just the corn.
Ree Drummond: Sweet-Lemony Chicken
If you're looking for a non-fussy grilled recipe that tastes great on salads, pasta, sandwiches, and more, turn to The Pioneer Woman's grilled chicken. It calls for marinating the breasts in lemon juice, Dijon mustard, and honey for a full 24 hours before grilling.
Rachael Ray

: Turkey Bacon Turkey Burgers

Crisp turkey bacon and two slices of pepperjack are just a few toppings that turn an ordinary ground turkey burger into something truly memorable. The Southwest Turkey Burgers patties themselves are seasoned with thyme, which according to Rachael Ray, is the essential herb for poultry.
Marcela Valladolid: Beer-Marinated Steak
Beer, onion, orange, and soy sauce seem like unlikely ingredients you'd find in a skirt steak marinade, but Marcela's Beer-Marinated Grilled Skirt Steak recipe proves its a combo worth trying. Once grilled, the meat can be sliced and served up in tacos.
Sunny Anderson: Pork Chops
You don't need a whole lot to season pork chops for the grill. According to Sunny, make a simple marinade out of pantry staples like honey, apple cider vinegar, and cumin.
Tyler Florence: Barbecued Chicken
The Ultimate Barbecued Chicken is brined before being tossed on the grill. While it cooks, whip up a homemade tomato-based barbecue sauce made from caramelized bacon, ketchup, and molasses. It's painted on the chicken just before it comes off the grill so it adheres to the skin.
Alton Brown: Pork Tenderloin
The essential marinade for Alton's Grilled Pork Tenderloin can be assembled and shaken up in an small mason jar for less mess! Alton prefers garlic powder to the fresh ingredient, because it "disperses more evenly." He also reserves half of the marinade for pouring over the meat once it comes off the grill and rests. We've tried this method with grilled steak and can attest to how awe
Image Source: POPSUGAR Photography / Anna Monette Roberts