The Ned, London
London's Coolest Dining Spot Makes a Trip to the Bank Less Boring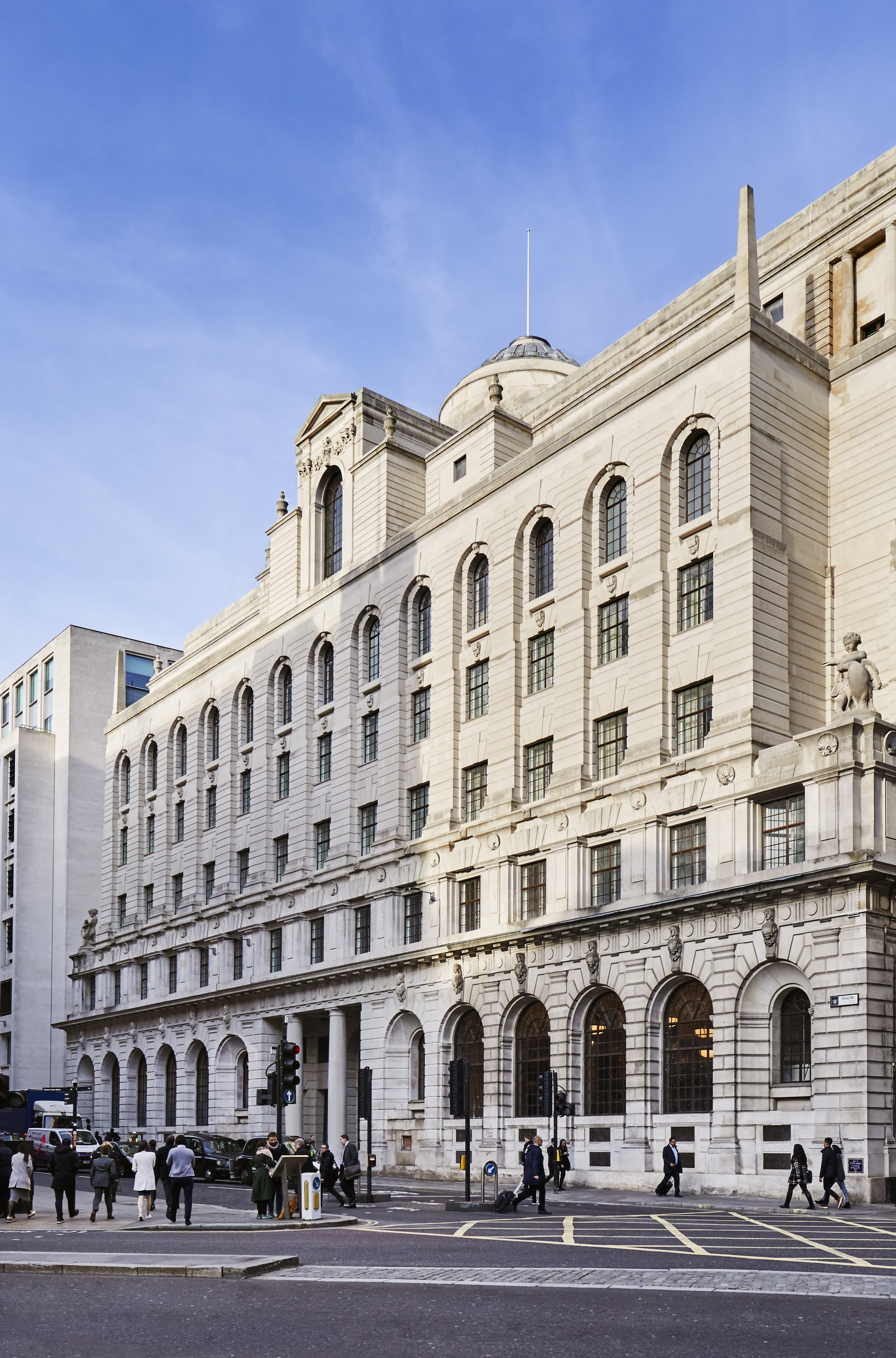 You'll never dread going to the bank again…Well, unless you're so short on cash that you can't afford a drink at this new venue in London's The City. The Ned is the name on everyone's lips in the UK capital right now, with the hotel, dining hub and private members club proving so popular that when I walk in, it's absolutely ram-packed. It was 2.30pm on a Wednesday – hardly prime time for the businessmen and women of surrounding area. But it just goes to show, The Ned has something different.
To be specific, it's set inside the old Midland Bank building, designed by Sir Edwin 'Ned' Lutyens (hence the name) in 1924. In May, it opened as a space with 252 bedrooms, spas and grooming facilities, and eight restaurants. The latter was what I walked straight into when I visited, its various outlets separated by walnut-colored banking counters and 92 verdict columns.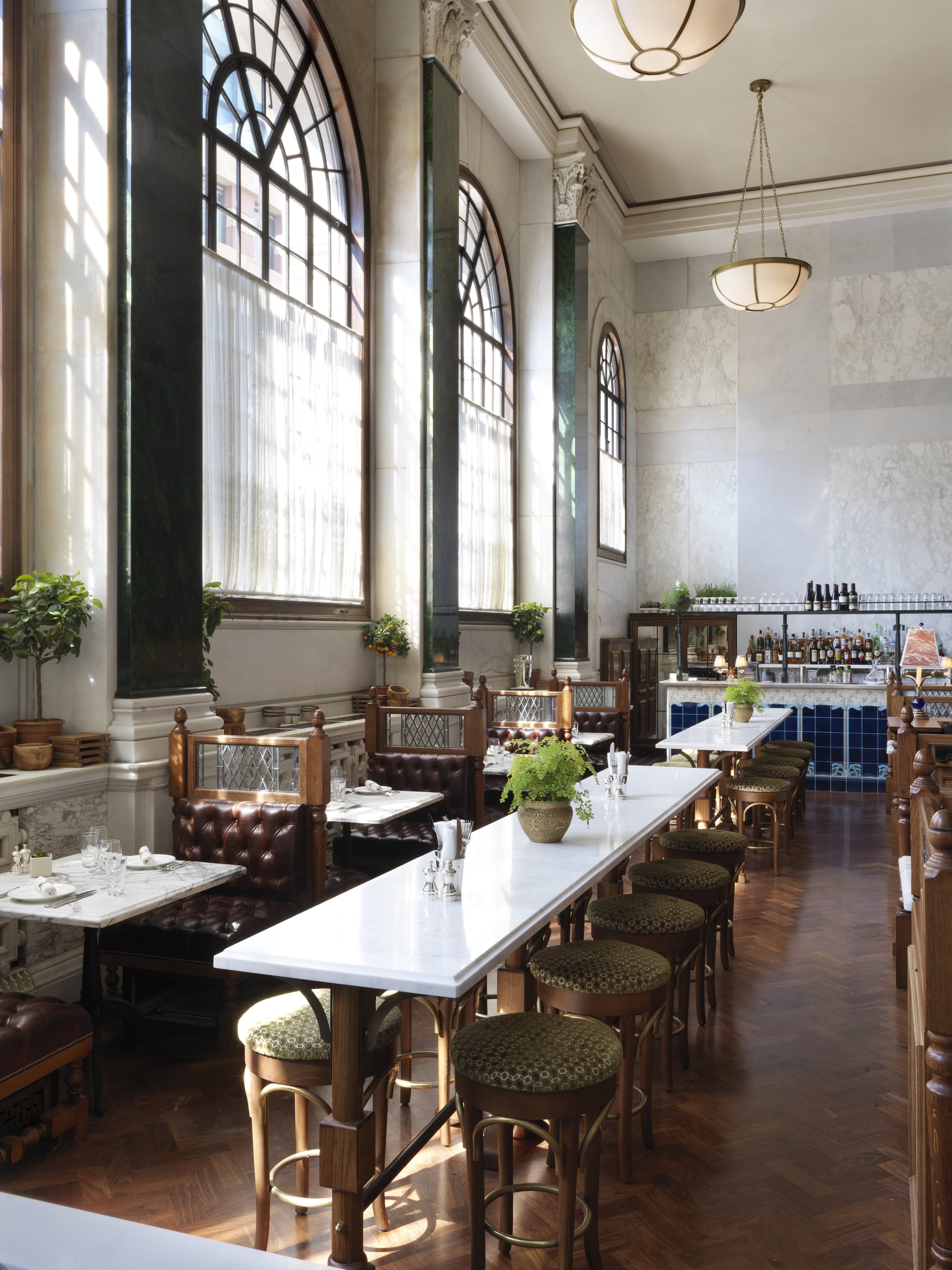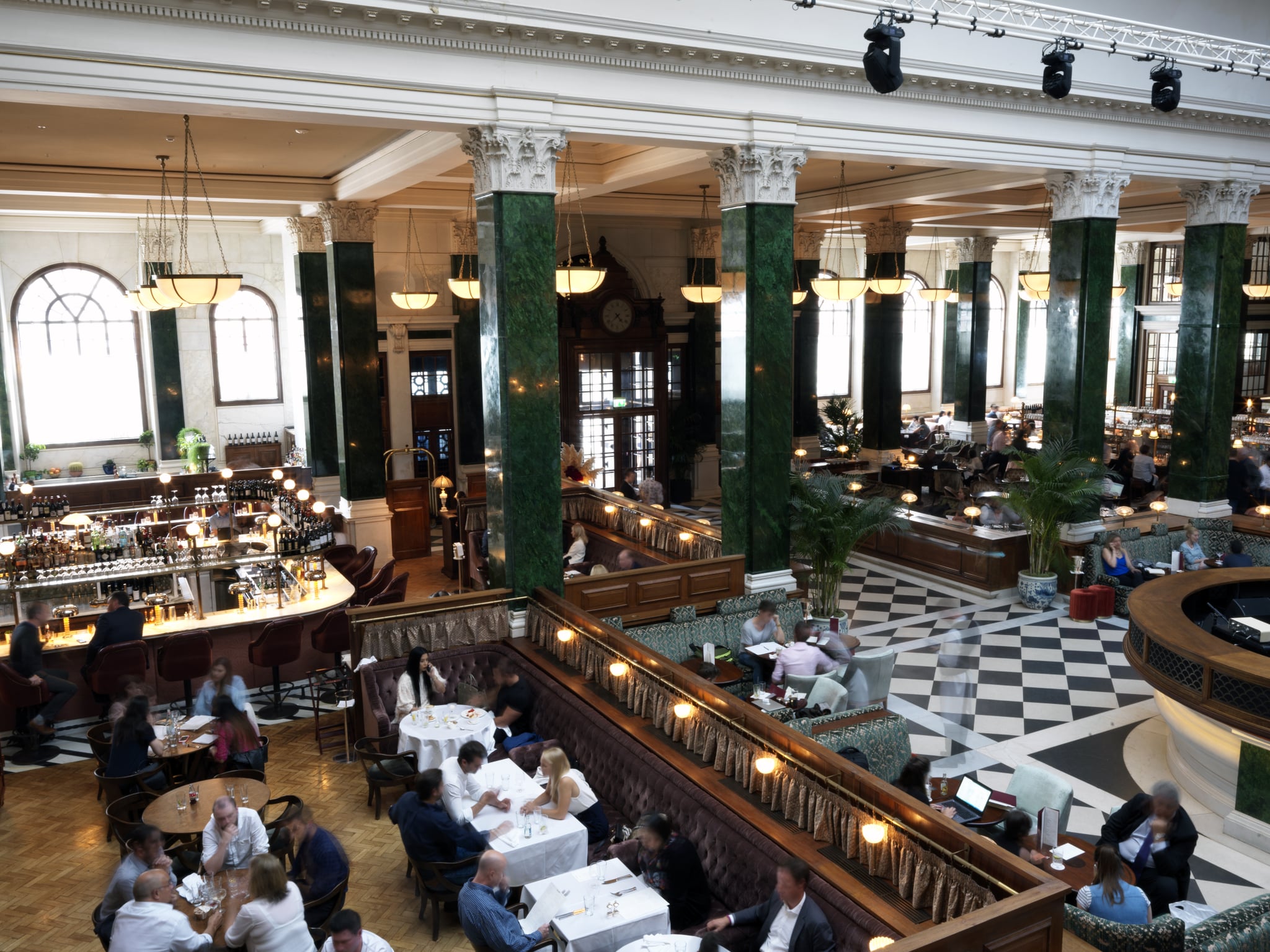 Firstly, there's Cecconi's – an Italian that's famously a part of the Soho House brand around the world in London's Mayfair, Istanbul, West Hollywood, Berlin and Miami. The Ned was created by both London-based private members' club Soho House & Co and New York's Sydell Group, so they also have a Cowshed Spa, which the club usually features in their global properties.
Other food and drink options include Parisian-style Cafe Sou, New York deli Zobler's, all-pink British restaurant Millie's Lounge (open 24 hours), for Asian-Pacific cuisine there's Kaia, American steakhouse Lutyens Grill, and The Nickel Bar – which even has its own platform for live jazz performances.
I joined a friend for lunch at Malibu Kitchen; a long space which features a high communal table in the middle for a quick casual lunch, also I spotted people stretching their lunch hour with large glasses of wine. Here vegetarian and vegans will totally feel at home, although there are great options for fish and meat eaters. Still, they focus on nutritious stuff, so I ordered a very green juice and crudités with avocado dip while I waited and an Ahi Tuna Poke Bowl. The venue is full of grains, seeds and raw options, making it the perfect setting for a guilt-free meal.
After my meal I was taken on a tour of the areas only accessible to those with a membership usually. On the way I spot radio DJ and bestie to the like of Harry Styles and Cara Delevingne, Nick Grimshaw, rushing through the main hall. Then as I walked through the Vault Bar and Lounge, I spot an original member of the Made in Chelsea cast hardhat work on her laptop.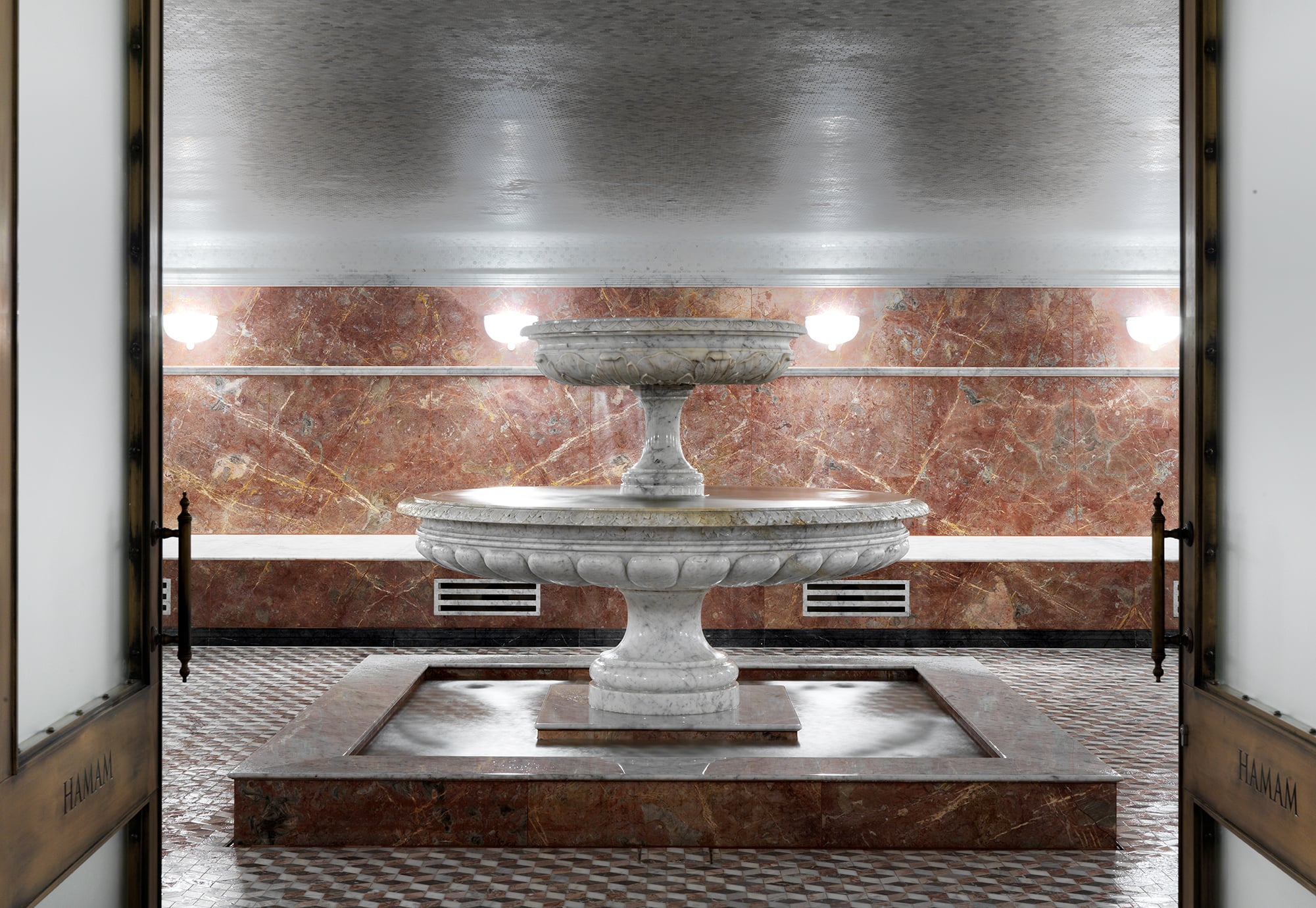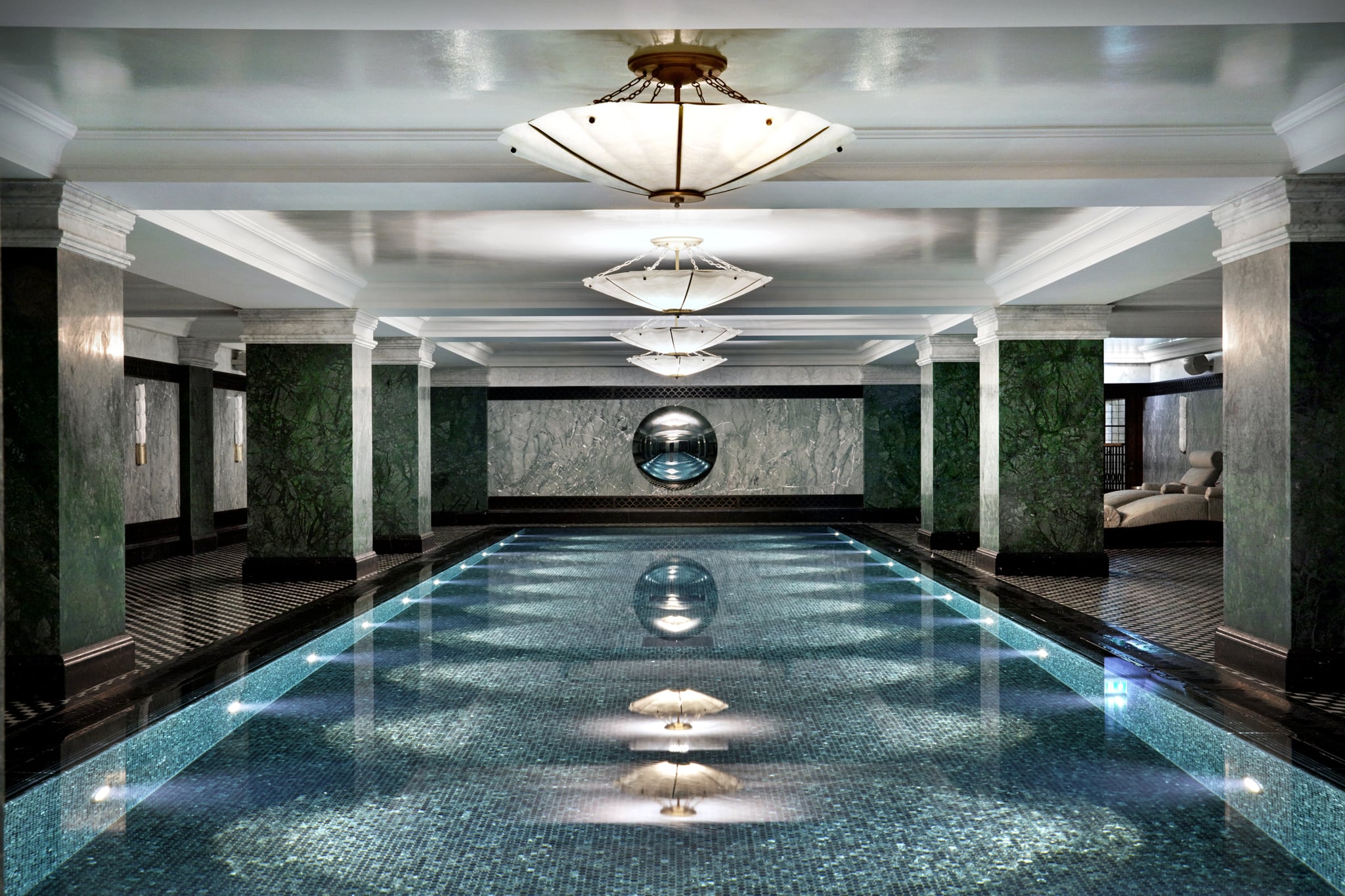 The Vault is like nothing I've seen before; a 20-tonne, two-meter-wide vault door is the entrance to what was the Midland Bank strongroom, and the cocktail lounge is lined with 3,800 original safety deposit boxes.
Members of Soho House get 50 percent off The Ned membership. However, they can't use The Ned members' areas as rumors have suggested, unless they get a separate membership. And it sounds as though it would be worth it…
One of the most popular private areas is the rooftop, Ned Club Upstairs, which offers stunning views of St Paul's Cathedral, has a heated pool (for those chilly English weather days), plus a retractable roof and heaters.
There's also an awesome gym with boxing, yoga, pilates and spinning, as well as a 20-meter swimming pool at Club Ned, with hammam, a sauna and steam room. Guests at the hotel can use the facilities while they're there though, so book a stay here on your next trip to London!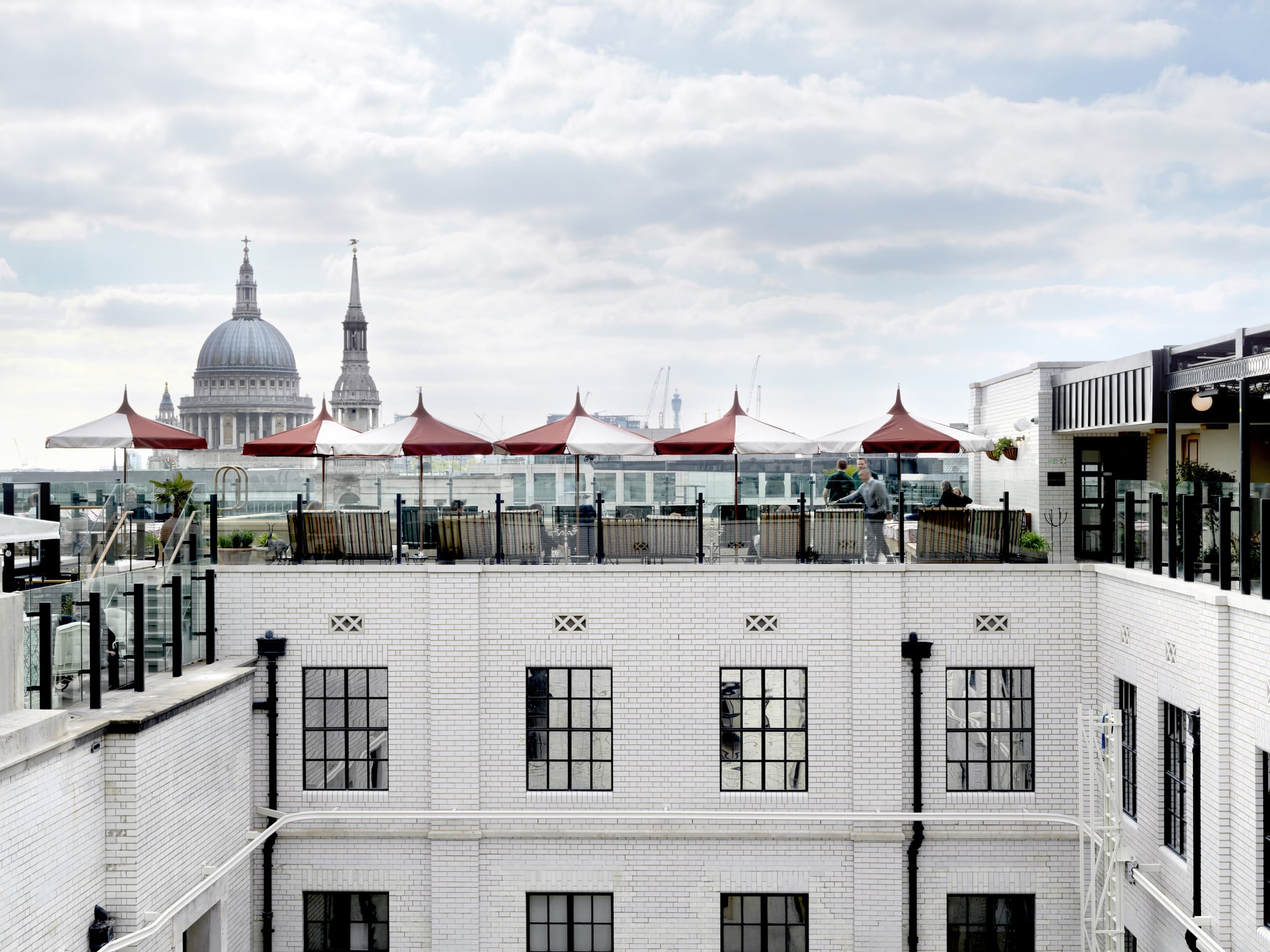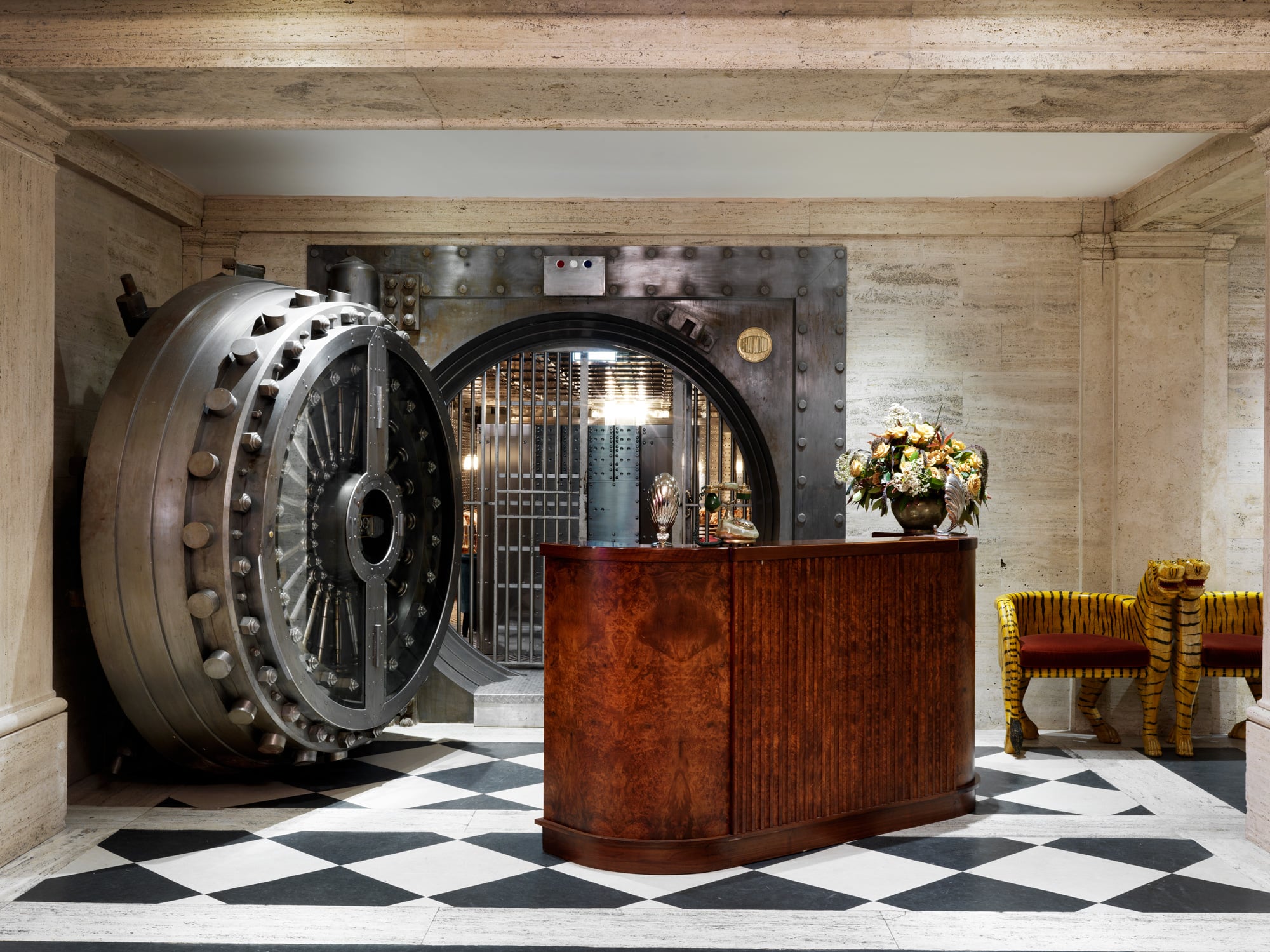 Image Source: The Ned