New Shanghai Chicken Dumplings Recipe
Once You Try Making Dumplings at Home, There's No Turning Back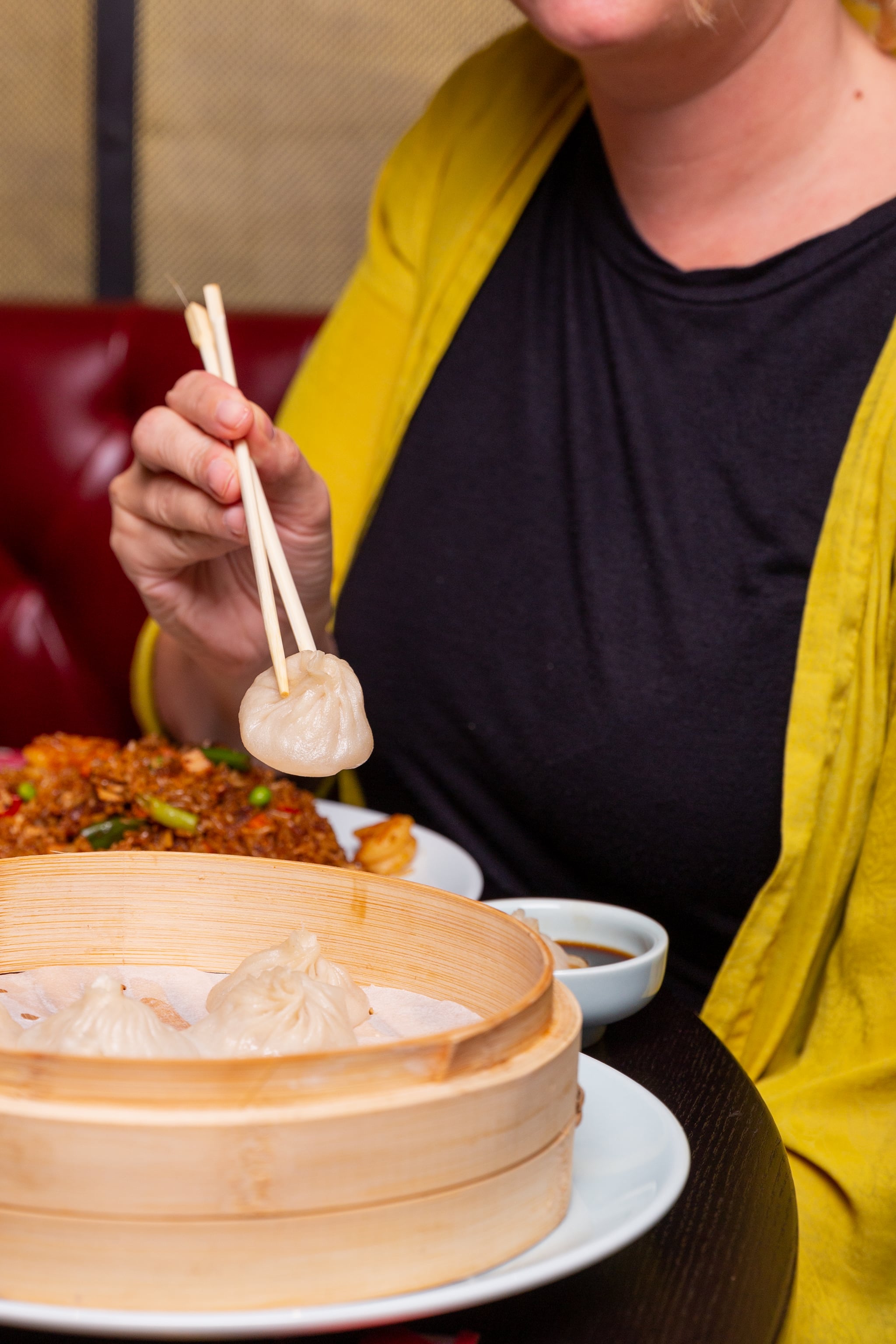 Check out New Shanghai's recipe for Xiao Long Baos (chicken dumplings) which are available as part of the restaurant's Ramadan menu.
Xiao Long Baos
New Shanghai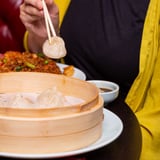 Ingredients
300g Chicken mince
415g Spring onion
600g Minced ginger
250g Sesame oil
10kg Chicken agar stock
100g Hong Kong flour
500ml Water
1 Fresh whole chicken (for the broth)
Directions
For the broth:
In a large stock pot, place water and chicken whole, being water to boil, use mesh strainer to remove the scum on surface- this is an important step to keep the broth clear.
Reduce the heat, add seasoning herbs and simmer for 3 hours.
After the simmering is done add the Agar, mix until it is dissolved.
Transfer to the fridge to cool for at least 6 hours before use.
For the filling:
In a large mixing bowl add the chicken, all other ingredients and, ¼ the amount of the Agar broth.
Mix for 30 minutes – make sure that all the items are well incorporated.
Dough Preparation:
Put about 90% of the flour in a large bowl. Pour about a third of the hot water in the flour.
Use a wooden spoon to stir vigorously. Add more hot water and continue stirring.
Add the last bit of the water and stir vigorously until the dough begins to form. Keep stirring vigorously. Stop when dough has formed.
Dust counter with the remainder 10% of flour. Place dough on floured surface, use your hands to knead the dough for 8 -10 minutes, until it becomes soft, smooth and bounces back slowly when poked with your finger. Cover with plastic wrap and let it sit for 30 minutes.
Divide the dough into 4 equal pieces. Take one piece (cover the remaining 3 pieces with plastic wrap) and roll it into a long log, about 1-1/4" diameter
Using pastry scraper or knife, cut dough into 6-7g pieces. Work one dough ball at a time, keep the remaining covered with plastic wrap.
Roll one of the balls between your palms to get a nice, round, smooth ball. Using a rolling pin, roll it out flat to about 3" round. (Note, you may need more flour as you are rolling out your dough. Always keep the counter dusted and a small pile of flour nearby so you can quickly nudge some over if you need it)
Fill with 1 tablespoon of filling, pinch pleat all the way around. Repeat with rest. Make sure that you cover any dough that you aren't currently using and cover the dumplings with a towel to prevent drying.
Place a steam paper and 8 dumplings evenly into a bamboo steamer, steam the dumplings for 5 minutes or until fully cooked.
Information
Category

Appetizers

Cuisine

Chinese

Yield

1

Total Time

1 hour, 29 minutes, 59 seconds
Image Source: New Shanghai