New Snarky Snickers Captions Capture Every Feeling
Snickers Hilarious Labels Captured How You React When Hungry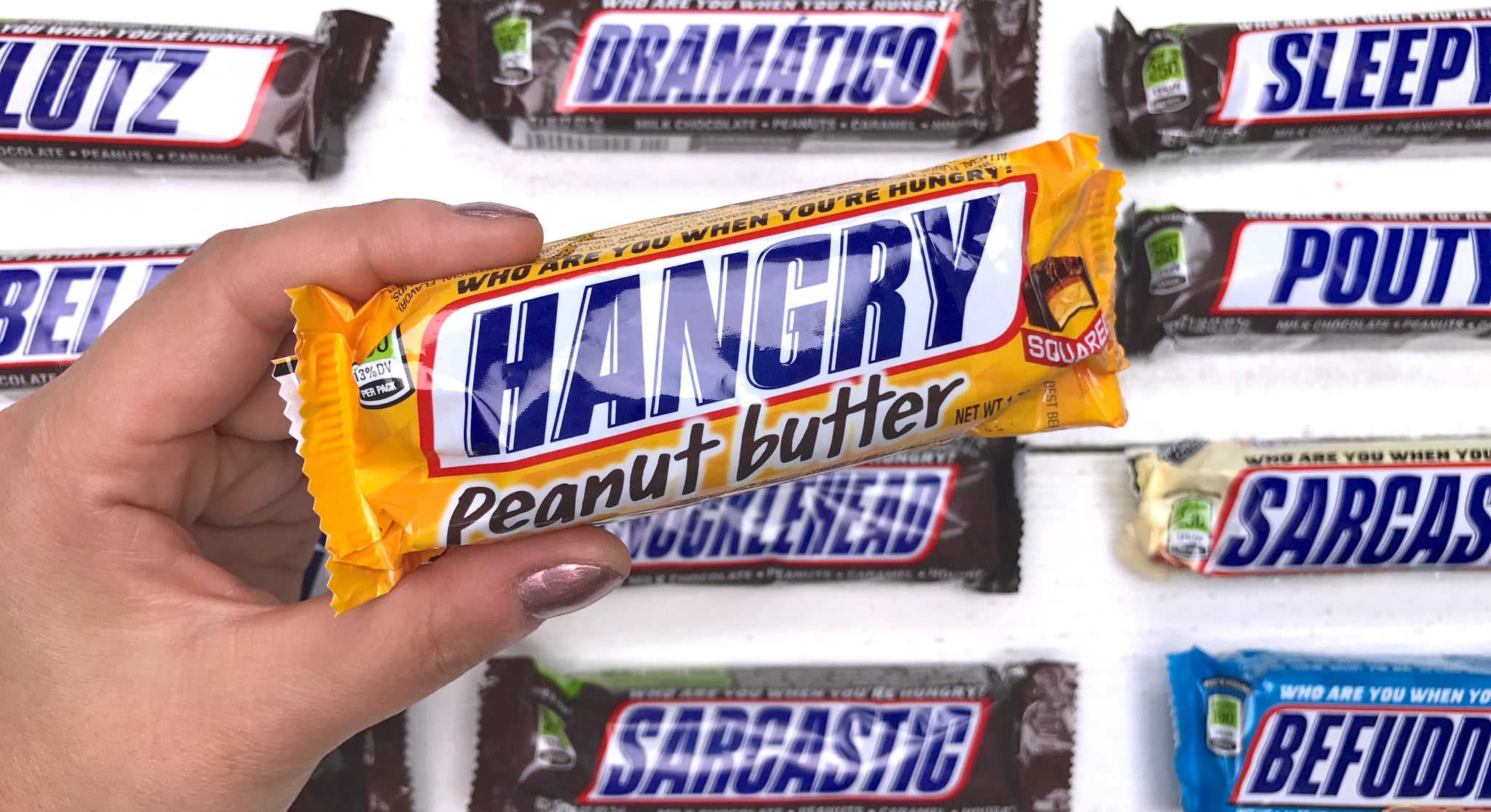 Snickers certainly has been having a lot of fun turning its hunger-crushing candy bar packaging into meme-worthy jokes as it launches 25 hunger symptoms that cover pretty much everyone from the "hot mess" to the "space cadet." It's part of the "You're Not You When You're Hungry" campaign that the company launched back in 2015. You might remember seeing some funny bars with tags like "Grouchy," "Whiny," and "Feisty," when "not" sneaking an extra candy bar or two into your shopping cart at the check-out aisle. Snickers has taken a note from the ever-changing lingo of our youth and added a whole slew of funny and relatable symptoms that both sum up all the feels we feel quite succinctly. Admittedly, I did have to urban dictionary newer terms like "Sawft."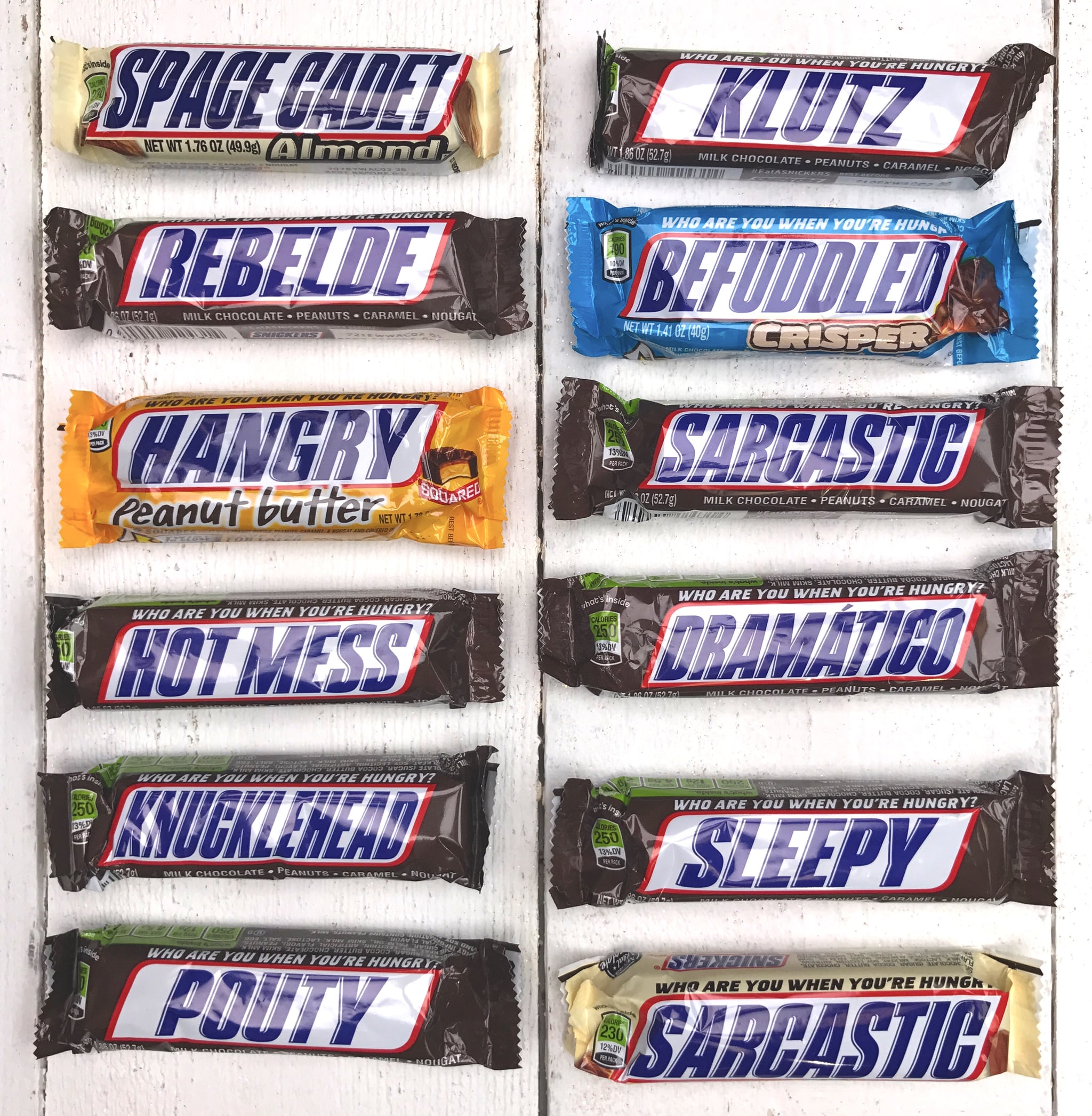 Take a look at the complete list of symptoms and decide for yourself which one speaks to you:
Befuddled, Bored, Comical, Crabby, Cray Cray, Edgy, Ferocious, Hangry, Hot Mess, Klutz, Know-It-All, Knucklehead, Oddball, Pouty, Rowdy, Sawft, Sarcastic, Scatterbrain, Snarky, Space Cadet, Spunky, Stubborn, and Troublemaker.
They also brought back fan favorites: Confused, Cranky, Princess, and Sleepy as well as Dramático and Rebelde.