New Starbucks Tea Infusions 2017 Summer
Starbucks Debuts 3 New — Permanent — Fruity Iced Tea Menu Options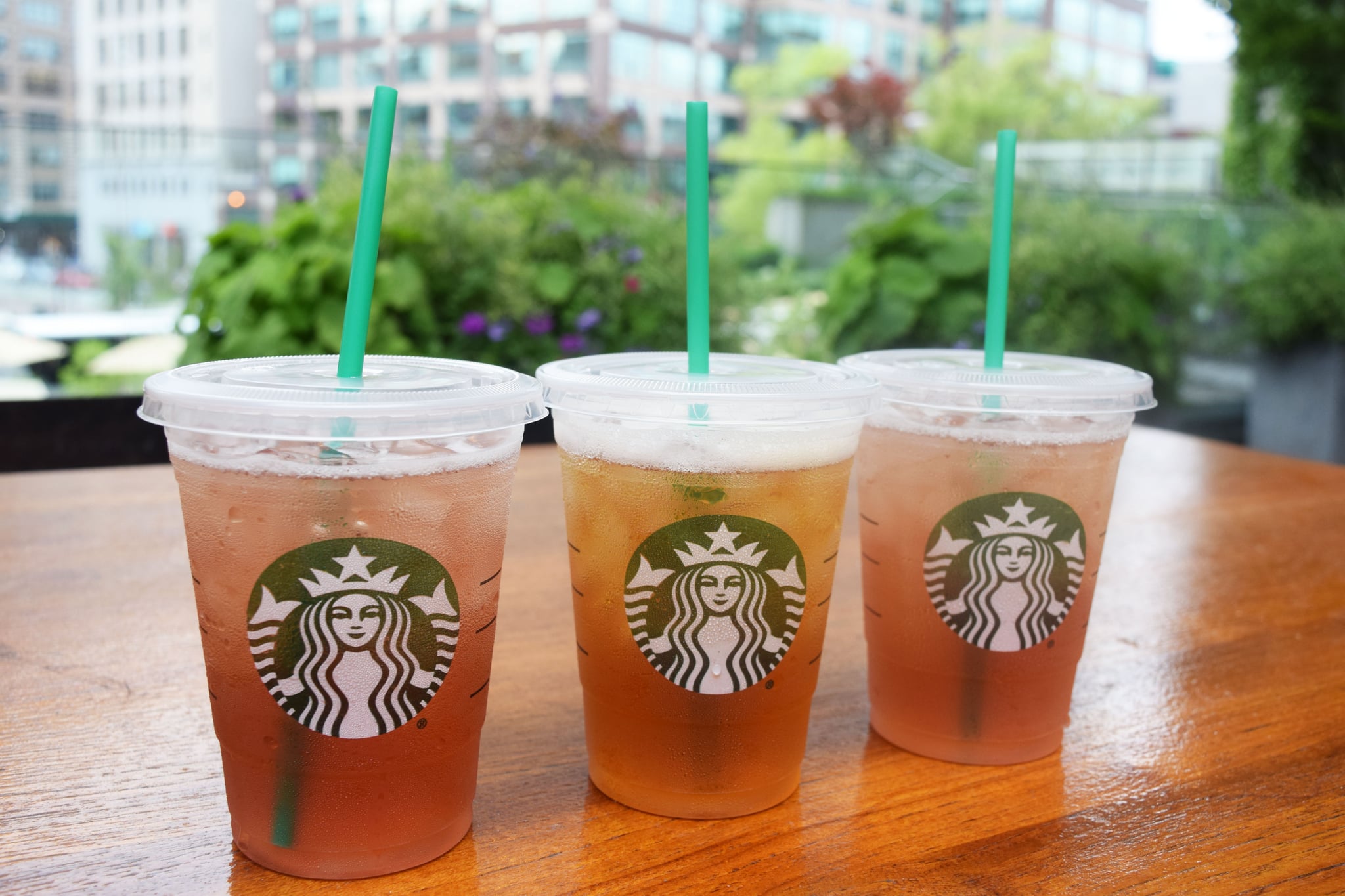 Starting today, Starbucks will have three new fruity iced tea flavors permanently on the menu, and you're going to want to try all three as quickly as you can. The Teavana Shaken Iced Tea Infusions flavors include a peach white tea, a pineapple black tea, and a strawberry green tea.
The Teavana Shaken Iced Peach Citrus Tea Infusion is light and fruity and perfect to sip on all day. The peach flavor is subtle but present and is only enhanced when the tea is lightly sweetened, which is how it's typically served. The Teavana Shaken Iced Pineapple Black Tea Infusion has a bolder flavor, thanks to the black tea, and the pineapple flavor tastes authentic and not artificial, which is refreshing. Lastly, the Teavana Shaken Iced Strawberry Green Tea Infusion has a surprising flavor because of the green tea, which has hints of mint. The mint combined with the sweet, tart strawberry is the bold kick in the pants you might need on a day when you're hot and dragging.
The teas are made with steeped fruit and botanical blends, combined with Teavana teas and lightly sweetened with liquid sweetener, but each flavor is available with no sweetener added for a lower-calorie option. My recommendation is to get any of the teas blended with Starbucks lemonade for a real summery beverage.
Grab any one of the new teas in Starbucks now for just $3 for a Tall. Even better, grab a free Tall one Friday, July 14, from 1 p.m. to 2 p.m. local time while supplies last. You'll be glad you did!
Image Source: POPSUGAR Photography / Hedy Phillips