Oat and Quinoa Porridge With Dates
Add Quinoa to Your Oats to Stay Full All Morning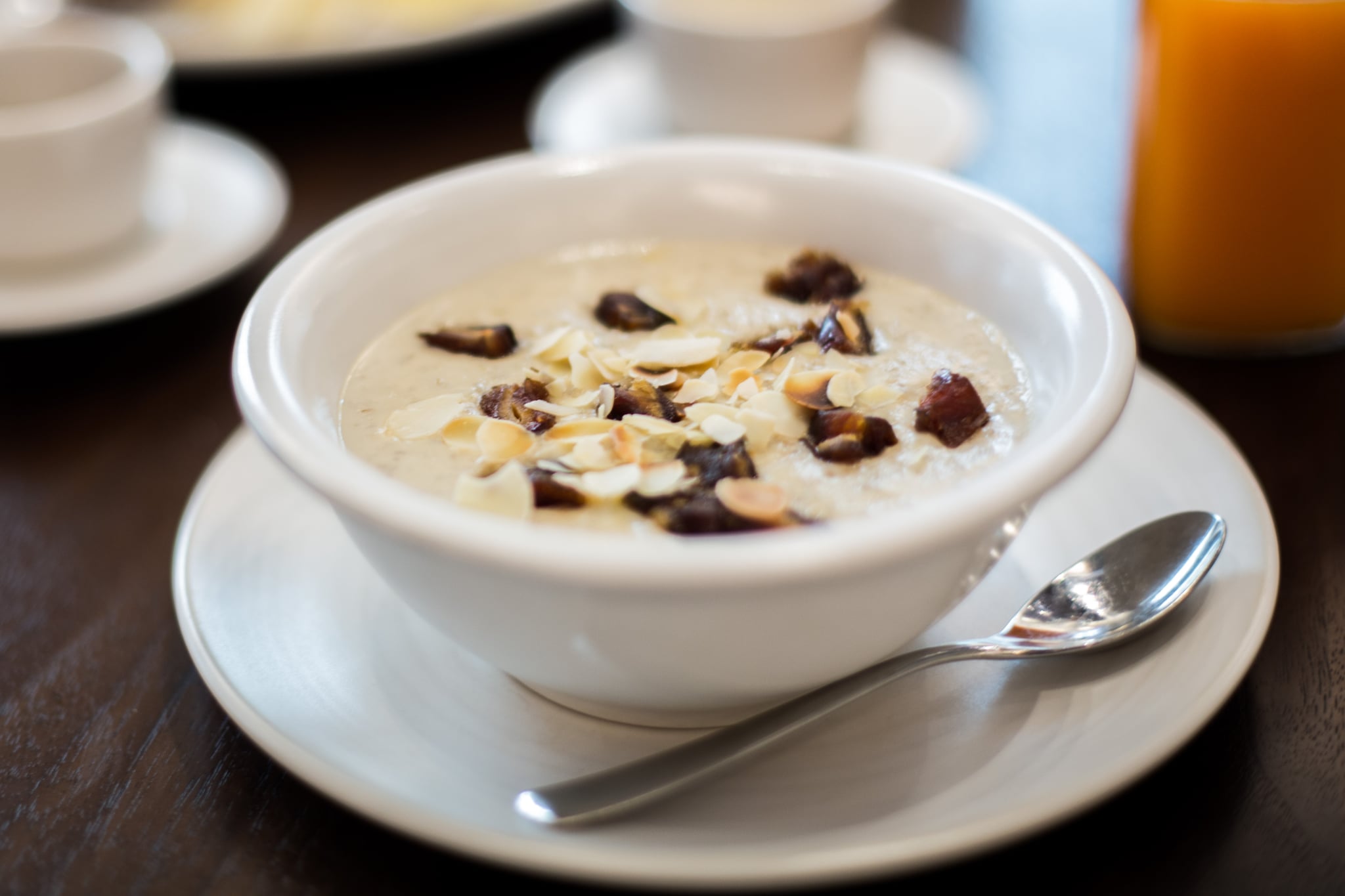 This Oat and Quinoa Porridge With Dates recipe from Vida Downtown is guaranteed to keep you fuller longer.

Oat and Quinoa Porridge With Dates
Vida Downtown
Ingredients
1 cup steel cut oats
1 cup milk
1 cup almond milk
1 cup cooked quinoa
1 tsp cinnamon
1 tsp butter
12 seeded dates
2 tbsp agave syrup
2 tbsp low-fat Greek yoghurt (optional)
2 tbsp roasted sliced almonds
Directions
For the quinoa, thoroughly wash one cup of raw quinoa and put in a pot. Add 2 cups of warm water to the quinoa. Bring the quinoa up to a boil and reduce heat to medium. Cover and let cook for 10-12 minutes. Make sure liquid is all evaporated. Let stand for 3 minutes with cover on. With a fork gently fluff the quinoa.
Cut 4 dates into small cubes. Remaining dates cut in half for garnish.
In a pot on medium heat add butter and small cubed dates. Cook for approximately 2 minutes. Add oats, milk and almond milk cook for approximately 10 minutes.
When oats are cooked add in the quinoa remove from heat and fold in agave syrup and Greek yoghurt (optional).
Put the porridge into serving bowls and place the halved dates and almonds on top.
Information
Category

Breakfast/Brunch

Yield

2-4

Total Time

19 minutes, 59 seconds