Okku Dubai's Elixir Recipes
Close Your Eyes and Pray These Sweet Elixirs Cure Your Sugar Craving
Dining out shouldn't have to mean the healthy eating plan goes straight out the window, so thank goodness Japanese restaurant, Okku Dubai, has introduced items to their menu that will help keep you on the wagon.
As well as now offering dishes that have lighter options, the venue has four new elixirs up for grabs including the Dorino Senbou (made with lemongrass muddled with a handful of mint and shaken with fresh lychee juice) and the Jhonetsu Yashi (fresh pineapple muddled with passion-fruit pulp and coconut cream, shaken with fresh pineapple and lime juice).
For help recreating them, check out the recipes below. The sweet slurps are guaranteed to take away any naughty cravings!
JHONETSU YASHI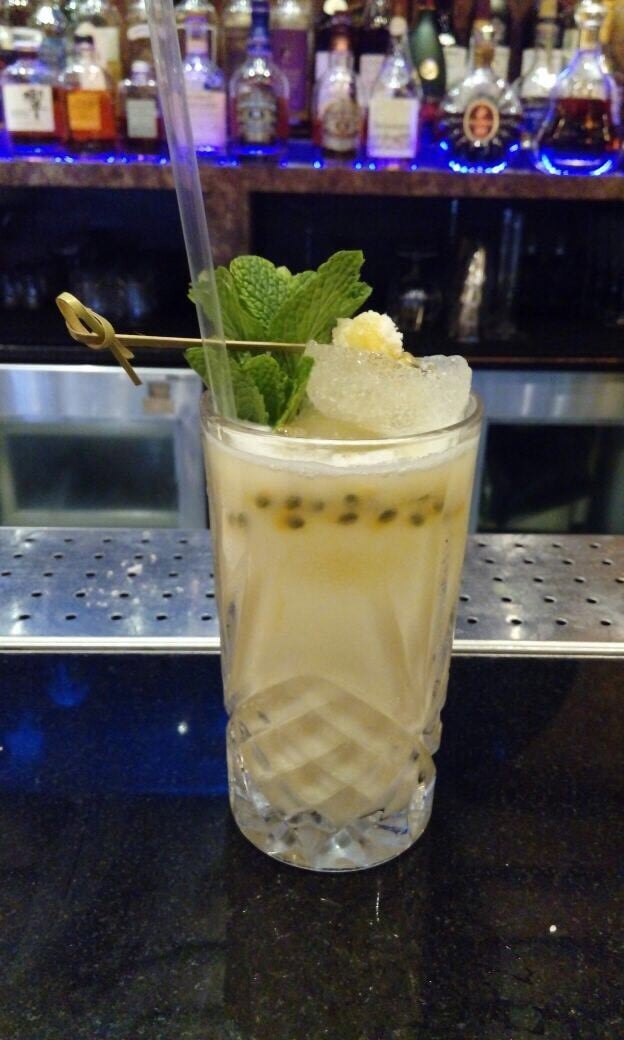 Ingredients:
4 Pineapple Chunks
1 fresh passion
Fruit
20ml Coconut Cream
50ml Fresh Pineapple Juice
Equipment Needed:
Cocktail Shaker
Fine Tea Strainer
Muddler / small rolling pin
Method:
Remove the outer skin from the pineapple, cut 1" thick slice, then cut this into 4 pieces and place in the shaker.
Cut the passion fruit in half and squeeze or spoon 1 half of the pulp into the shaker, gently press the ingredients together using a rolling pin or muddler.
Add coconut cream and fresh pineapple juice and cubed ice. Shake for 10 seconds.
Pour the ingredients over fresh ice straining the passion fruit seeds (you can keep them in if you like extra).
Top with some crushed ice (smash some normal ice in a tea cloth with a rolling pin/muddler) add the over half of the passion fruit pulp, this will sit at the top of the glass, feel free to mix it in if preferred.
Garnish with fresh mint, and pieces of fresh pineapple rolled in coconut flakes (fresh is best).
MIDORINO SENBOU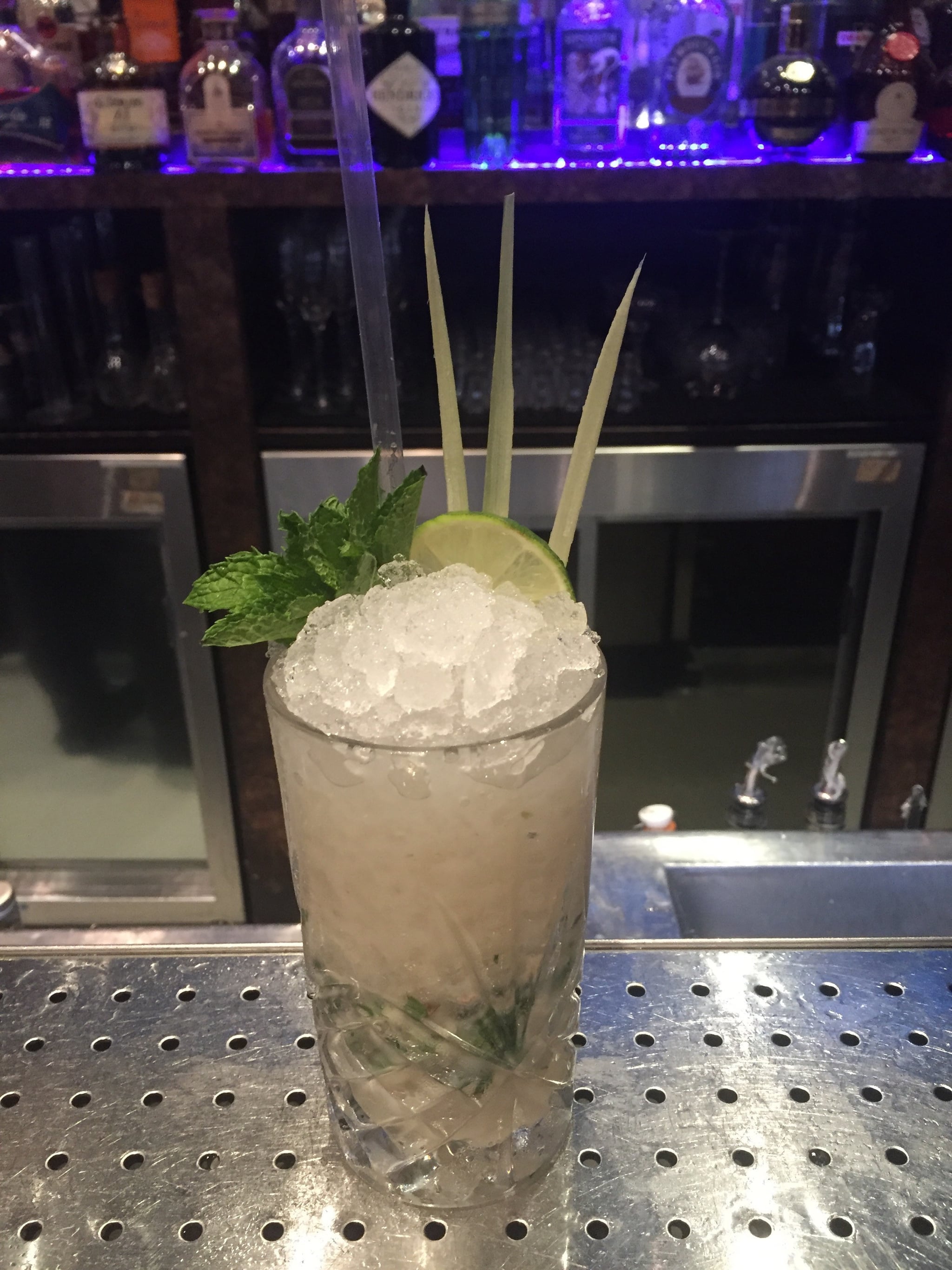 Ingredients:
1 stalk of Lemon grass
10 Fresh Mint Leaves
60ml Fresh lychee Juice
Equipment Needed:
Long spoon
Muddler / rolling pin.
Method:
Cut the lemon grass into small cm size chunks and add them to the Highball glass.
Gently press on the lemon grass to release the flavor and aroma.
Add the lychee juice, take the mint and gently smack between your hands (like clapping the mint) and drop into the glass.
Add crushed ice, (preferred but normal ice is ok) (smash normal ice in a tea cloth with a rolling pin).
Take a long spoon and churn all the ingredients together, top with fresh ice.
Garnish with fresh mint, fresh lime wheel and lemon grass sticks (one piece sliced from top to bottom).
Image Source: Okku