Omnia Vegan Raspberry Ripples Meringues by Chef Silvena Rowe
Replace Eggs With This Surprising Ingredient To Make Vegan Meringues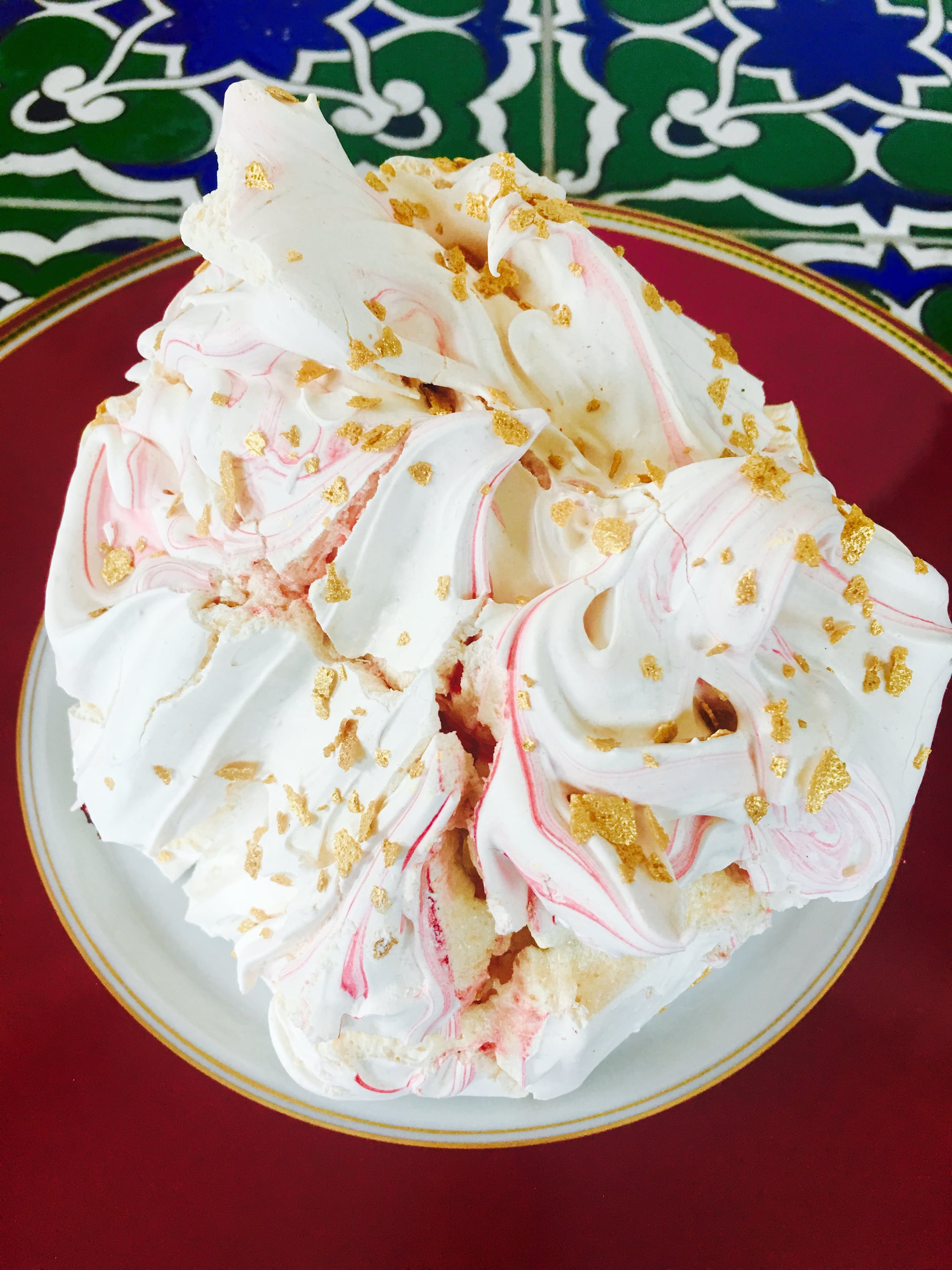 You could never imagine anything like this! Look at those gorgeous meringues which are entirely vegan. No egg whites have been used to make these crumbly on the outside and marshmallowy on the inside.
This unique ingredient is beyond what you could possibly think - it's chickpea water liquid. That same liquid that you discard after opening of a can of tinned chickpeas. This liquid I use to replace the egg whites in many vegan baked foods, but particularly in meringues. This liquid is called aquafaba and is treated in the same exact way as we usually treat egg whites when making meringues. Its sounds insane and bizarre but it works… give it try.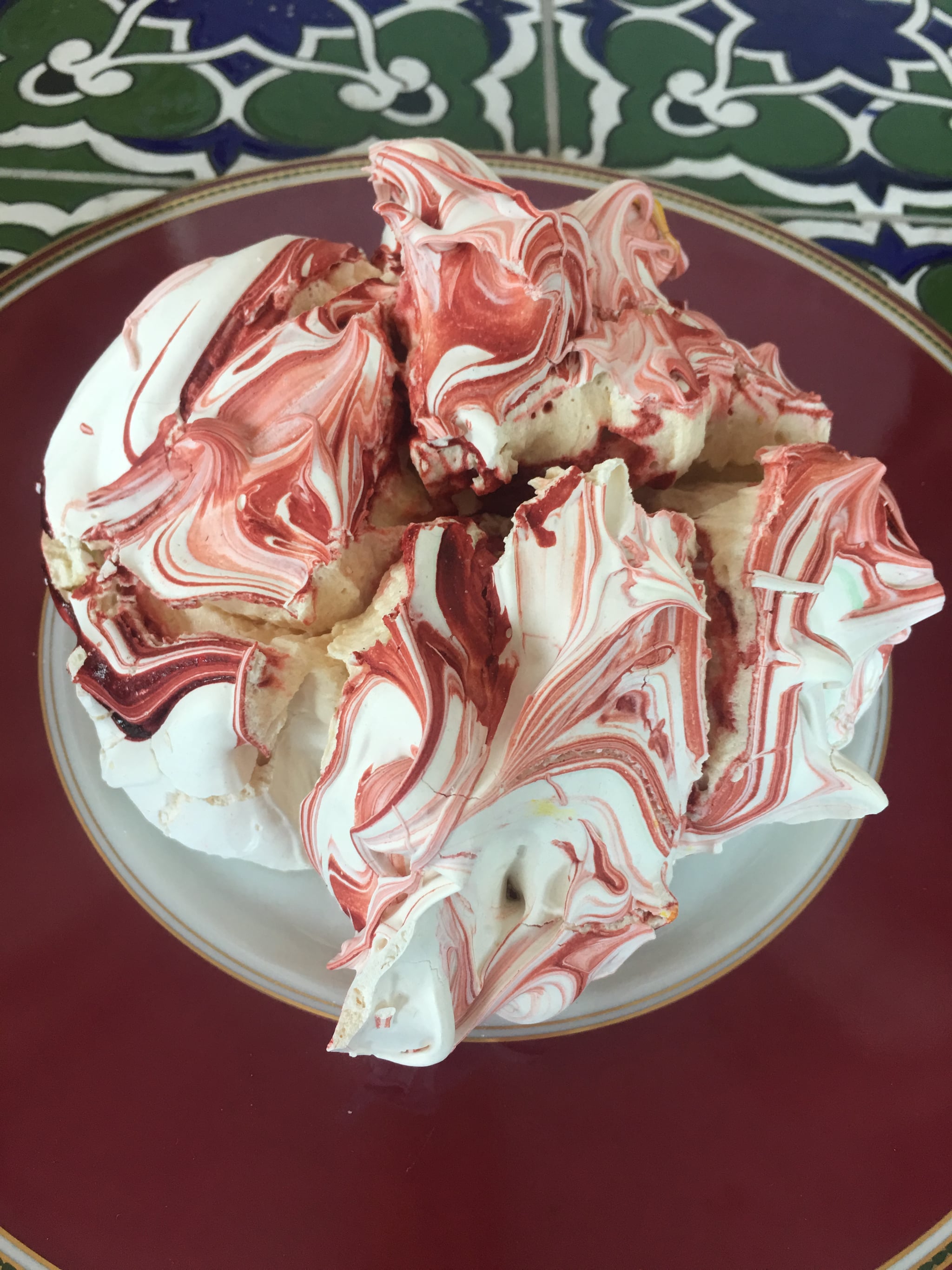 About the author:
Chef Silvena Rowe is the leading female celebrity chef in UAE having established a strong and well-loved brand of healthy and wholesome organic food, Omnia. In less than two years she has opened five restaurants in Dubai alone but Chef Silvena's career spans 30 years in the business. Chef Silvena has written eight cookbooks, had columns in global publications (most recently London's Evening Standard where she is the leading specialist in the area of Eastern Mediterranean and modern Emirati cuisine).
Chef Silvena - who had a restaurant in London's MayFair until she relocated to the Middle East in 2013 - has cooked for A-listers and various charitable causes and in the last few years, her cooking has moved towards clean, gluten-free, sugar-free, dairy-free, with a strong emphasis on the use of superfoods.
Follow her on Instagram @omniabysilvena.
Omnia Vegan Raspberry Ripple Meringues
Chef Silvena Rowe
Ingredients
60g raspberries
10g icing sugar 
120ml chickpea liquid
250g caster sugar 
Directions
Make the raspberry puree first by pushing the raspberries through a sieve using a spoon, into a small bowl.
Sift over the icing sugar and mix well until smooth.
Pre heat the oven to 200C or a little less if you have a fan oven.
To make the meringue mix, place the chickpea liquid into a mixing bowl and whisk at high speed until mix becomes white, light and foamy for 1-3 minutes.
Slowly pour in the sugar a little at a time and continue whisking until the mixture is very thick and glossy. Scrape down the sides halfway through. This will take about 6-8 minutes.
Use a little of the meringue to stick down the parchment paper on a large baking tray.
With two large spoons, divide the mixture into 10 large dollops, spacing them well apart on the trays as they almost double in size when baking.
Drizzle each one with 1 tsp of the raspberry puree and then, using a fine skewer, swirl the puree through the surface of each meringue.
Bake on the middle and top shelves of the oven for two hours.
The meringues are ready when they are crisp on the outsides, the insides are still soft, and they sound hollow when the bottoms are tapped.
Place on a wire rack to cool, then store in an air-tight container. You can also turn off the heat completely and with the oven door open you may leave them to dry until completely cool.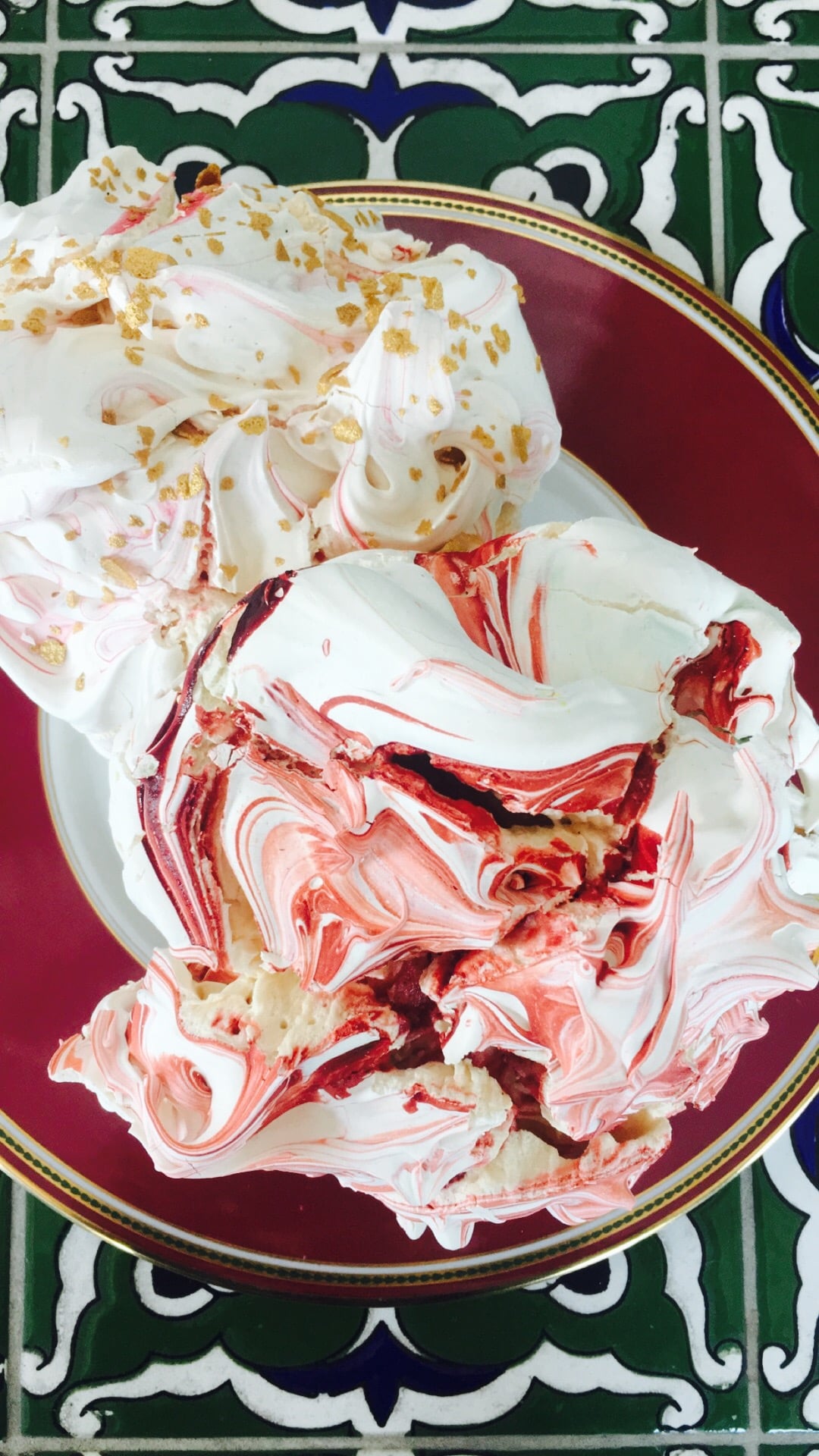 Information
Category

Desserts

Yield

4-6

Total Time

1 hour, 59 minutes, 59 seconds