Oreo Macarons | Food Video
Your Favorite Cookie Just Got Even Better With These Oreo Macarons
Your favorite cookie just got even better! We've taken our beloved Oreo and turned it into a luxurious, light, and creamy French macaron you're going to want to snack on all day long! This scrumptious recipe comes to us from pastry chef extraordinaire Chris Ford from the Beverly Wilshire Four Seasons.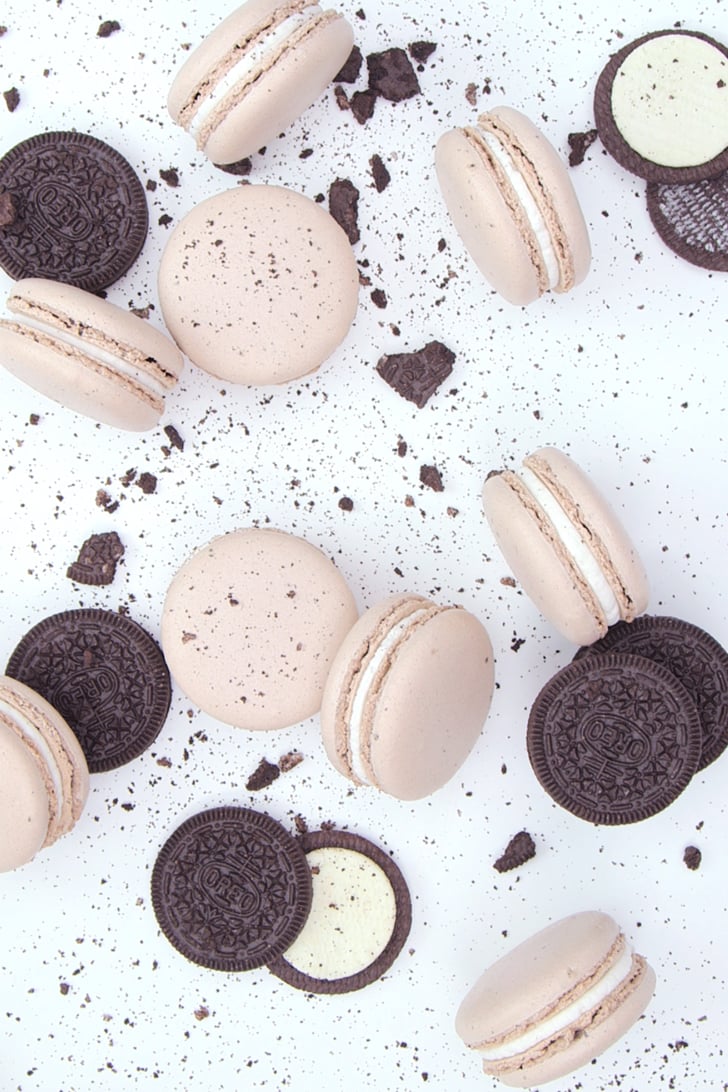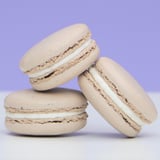 Ingredients
For macarons:
1 cup Oreo cookies, minus the filling, ground
1 1/2 cups almond flour
1 3/4 cup confectioners' sugar
1/2 plus 2/3 cup egg whites, room temperature
1/2 cup water
1 1/2 cups granulated sugar
For filling:
1 3/4 cup butter
2 1/2 cups confectioners' sugar
2 teaspoons vanilla extract
Directions
To make macaron: In a food processor, grind together Oreo cookies, almond flour, and confectioners' sugar until combined. Place into a medium-sized bowl and add 1/2 cup egg whites. Mix together to create a paste-like mixture. Set aside.
Into a stand-up mixer, add 2/3 cup egg whites and mix on medium speed until very soft peaks form.
Meanwhile into a heavy-bottomed sauce pot, add water and then pour the sugar directly in the center of the pan without letting any of the granules touch the side of the pan. Use a candy thermometer and bring the sugar water mixture to 248ºF. Once the syrup reaches the temperature, remove from heat and pour directly into the meringue slowly, being careful to not hit the sides of the whisk.
Continue whipping the meringue on high speed until it cools to room temperature. Once cooled, mix 1/4 of the meringue into the paste mixture until the batter reaches a loose consistency. Add the remaining meringue and fold the mixture to incorporate evenly, being careful not to overmix as the batter will be too runny to pipe. Place batter into a pastry bag fitted with a medium round pastry tip.
Preheat oven to 315ºF and line a cookie sheet with a Silpat or parchment paper. Pipe batter into rounds and then allow macarons to dry until a skin has formed on the bottom and a dent would form when touched with a finger.
Bake for 11 minutes, or until the cookie is crisp. Let cool.
To make filling: Using a hand mixer, whip butter until light and fluffy. Add confectioners' sugar in increments and keep mixing until incorporated. Add vanilla extract and keep mixing until a light buttercream consistency is reached. Place frosting in a piping bag.
Pipe frosting onto bottom cookie and top with second cookie to create a sandwich. Enjoy!
Information
Category

Desserts, Cookies

Yield

Serves 8-10

Total Time

39 minutes, 59 seconds