Pan-Seared Salmon
Boost Your B12 and Vitamin D With Pan-Seared Salmon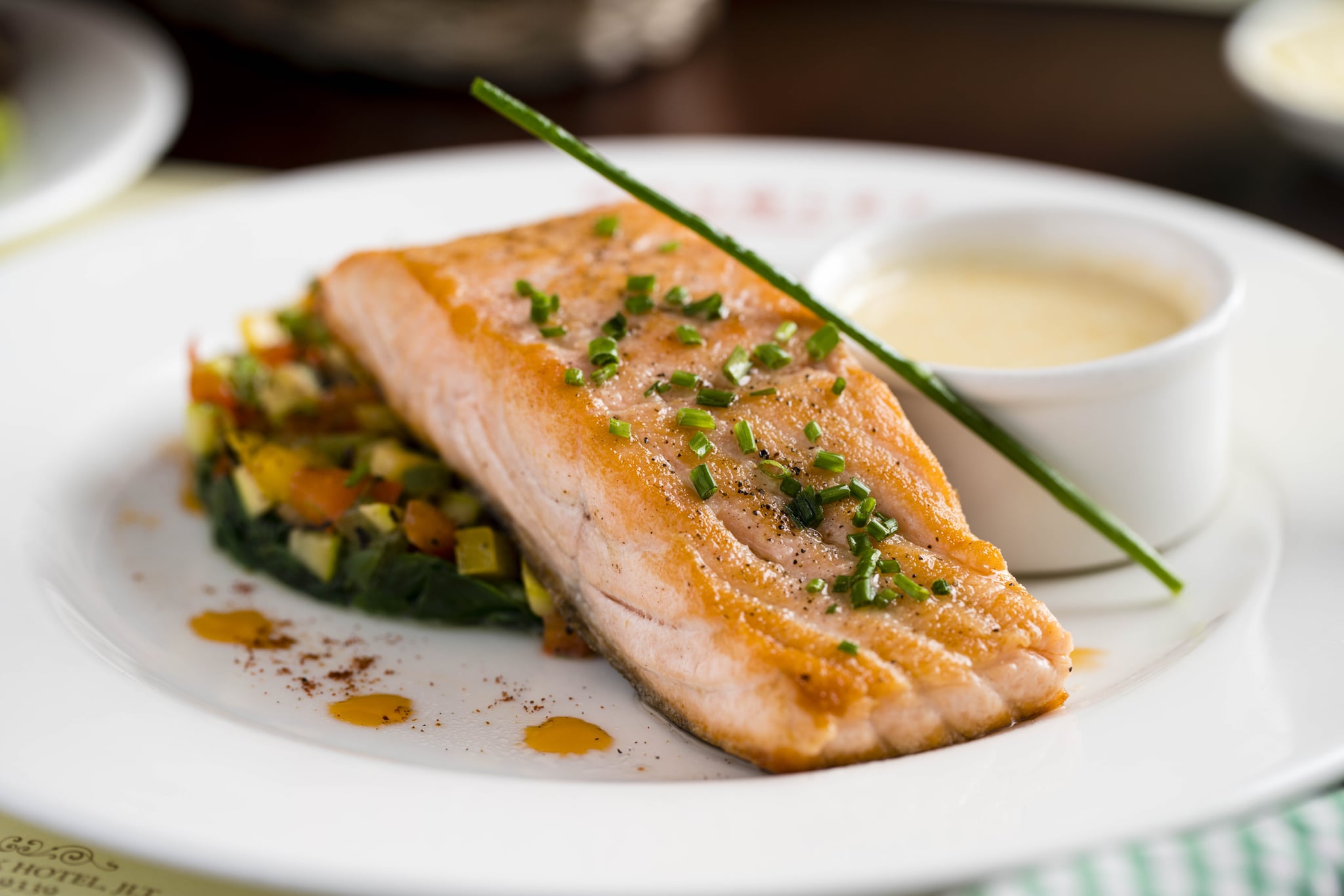 Salmon is a great source of vitamin B12, selenium and vitamin D as well as great for getting your omega 3 fatty acids and protein. Thankfully, there are many ways to cook the fish so you can enjoy more often, including as a Tataki, grilled, and in a warm salad.
Couqley has shared their recipe for Pan-Seared Salmon with Ratatouille, so here's another one to print out and add to your recipe folder.
Bon apetit!
Pan-Seared Salmon
Chef Alexis Couquelet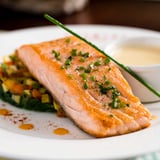 Ingredients
100g Ratatouille (Rainbow Capsicums, Marrow, Eggplant)
70g Beurre Blanc Sauce (shallots, white vinegar, butter, heavy cream)
170g Salmon
75g Spinach
1g Chives
1tsp Garlic
50ml Sunflower Oil
6g Salt
3g White Pepper
1g Mix herbs
Directions
FOR THE RATATOUILLE:
Chop Rainbow Capsicums, Marrow and Eggplant into small cubes.
FOR THE BEURRE BLANC SAUCE:
Place finely chopped shallots and vinegar in a saucepan. Bring to a boil, then reduce heat to medium and continue simmering until only 2 tablespoons of liquid remain.
Pour in heavy cream and simmer until the cream has reduced by half. Increase heat to medium-high, and rapidly whisk in the butter, piece by piece until it has melted into the cream and thickened it. Sprinkle salt and pepper to taste.
FOR THE SALMON:
Heat a pan with oil over medium heat. Place the salmon skin side down in the pan and increase heat to high. When skin is browned, cook the other sides to the preferred cooking temperature.
Sautee spinach with garlic and butter, sprinkle salt and pepper to taste.
Sautee the ratatouille add salt, pepper and herbs.
Arrange the cooked spinach in a circular mold , top the spinach with the cooked Ratatouille then lay the salmon on the vegetables.
Serve the dish with the Beurre Blanc sauce.
Decorate the dish with chives, tomato oil and black pepper (optional).
Information
Category

Main Dishes

Cuisine

French

Yield

1