Pandora World of Avatar Night Blossom Drink Review
Here's What the World of Avatar's Night Blossom Drink Really Tastes Like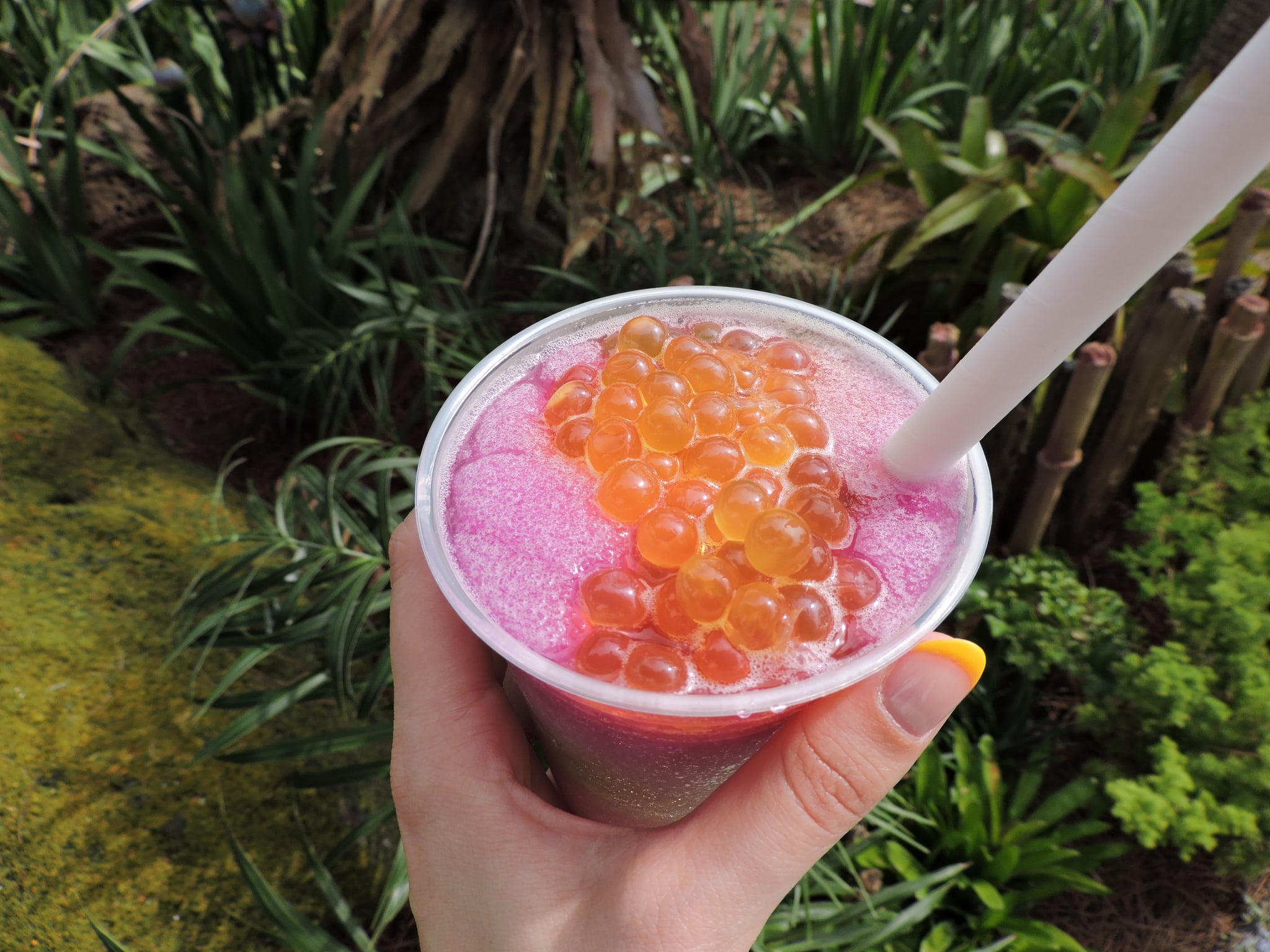 If there's one thing that's emerged as the unexpected breakout star of Disney's Pandora — The World of Avatar, it's the Night Blossom drink. In the glittery aftermath of the ubiquitous unicorn craze, the colorful beverage proves you don't have to be named after a mythical creature to be just as appealing. Instead, you just have to be named after a mythical plant.
Night Blossom can be found at Pandora's Pongu Pongu stand. Among the selection of beer and sweet cocktails, Night Blossom actually stands out as the non-alcoholic option. The blended drink swirls together limeade, apple, and desert pear flavors. To give it another eye-catching element, it's topped off with a layer of passion fruit boba balls.
For the first few sips, Night Blossom is refreshingly icy. When swirled together, the three flavor layers create a sugary sweet and slightly sour taste that is comparable to candy like Jolly Ranchers or Airheads. Without a doubt, the best component is the boba topping. The tiny bulbs energetically burst when you bite into them, revealing a delicious passion fruit flavor.
You might want to drink Night Blossom quickly. As the sizzling Florida sun continues to beam down on the drink, it eventually becomes a bit of a goopy mess. The vibrant colors gradually become muted and any remaining boba balls start to congeal into one big glob, at which point you've probably had enough of the sugary stuff. As the saying goes — much like your day at the park — all good things must come to an end.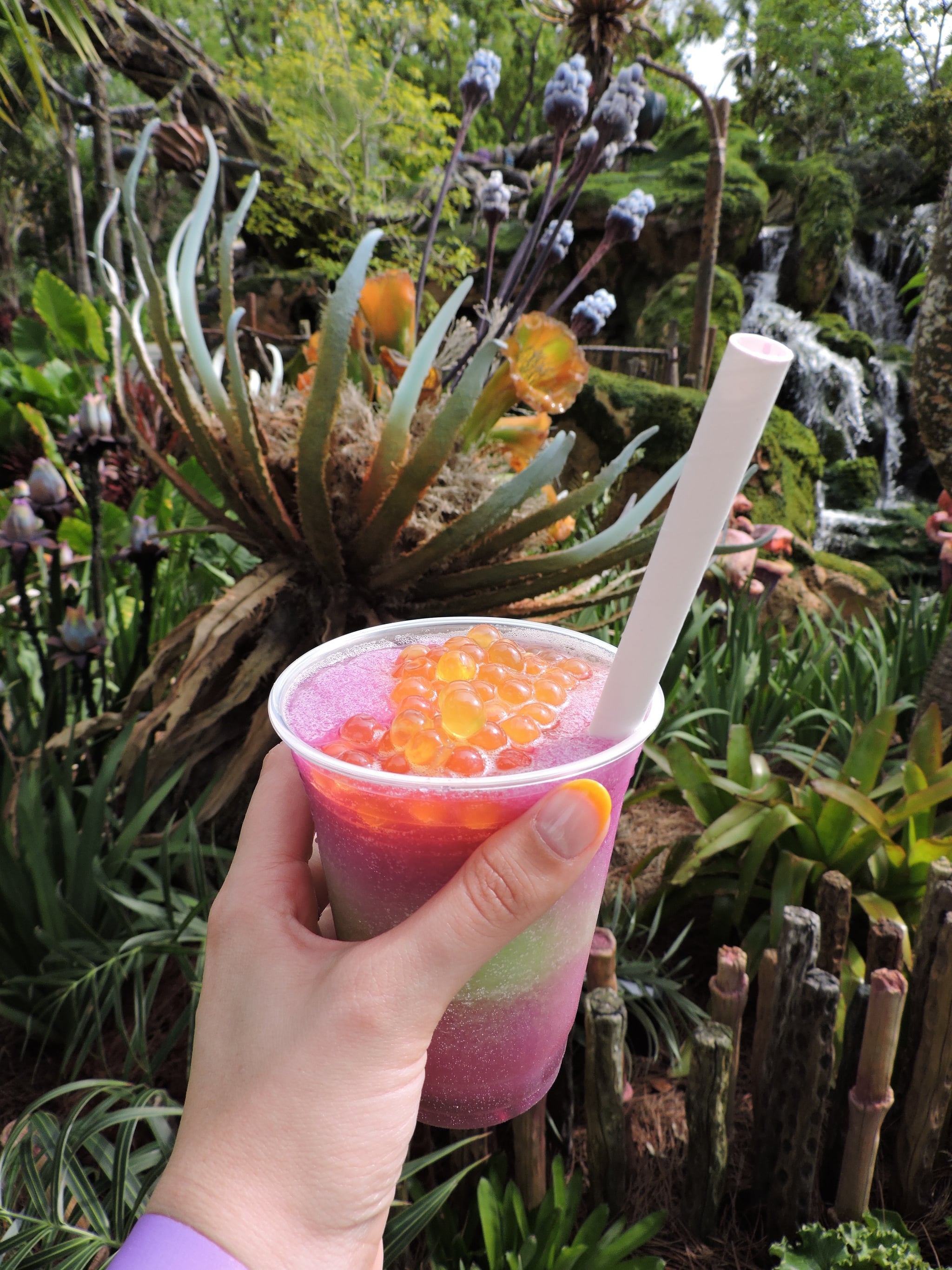 Image Source: POPSUGAR Photography / Kelsey Garcia