Pesto Pasta Salad Recipe
Potlucks, Picnics, and Your Lunch Hour Won't Know What Hit Them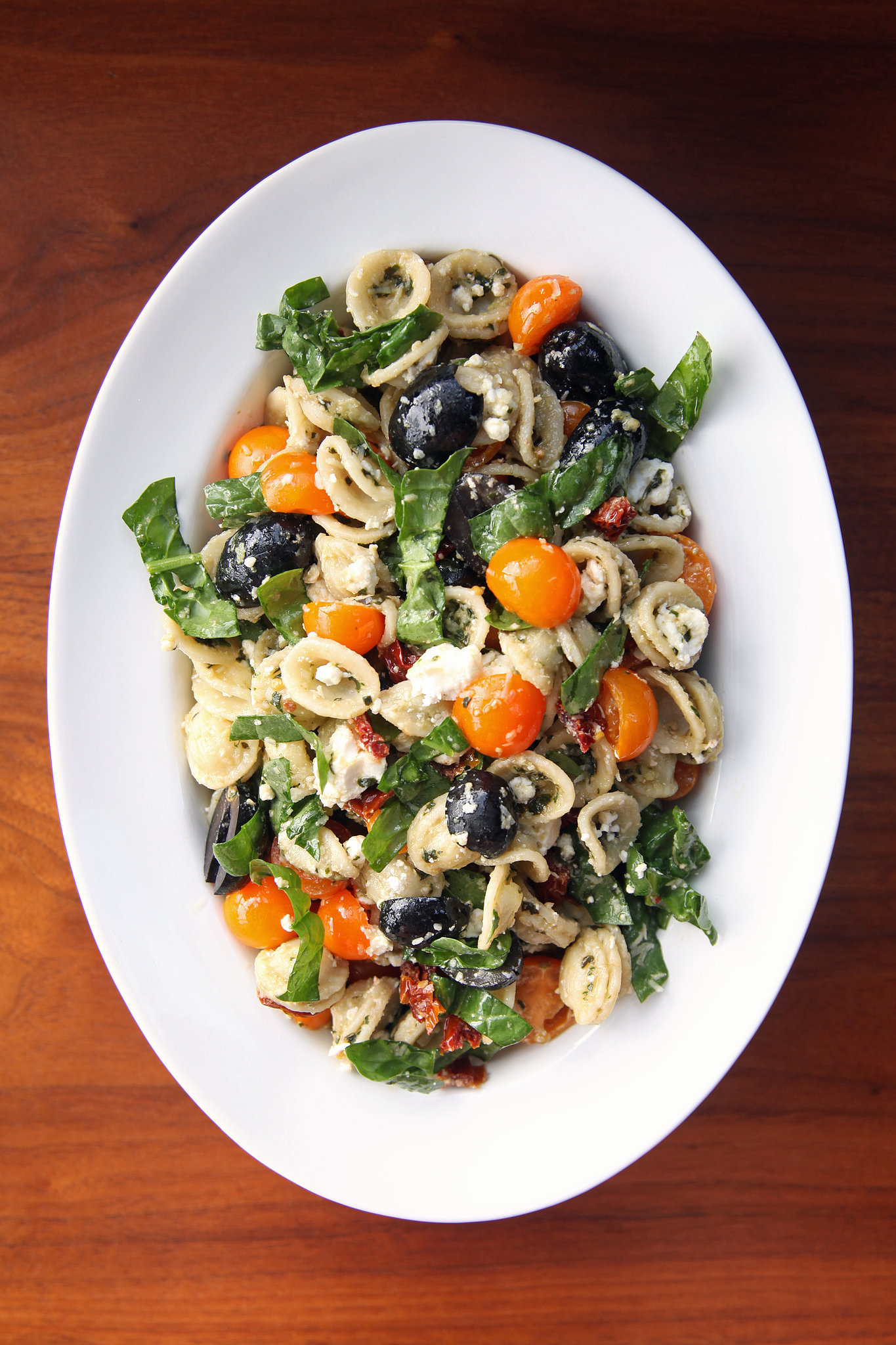 During the Summer, I love making salads that can be tossed in the fridge and eaten later in the week. In order to do this, the salads have to be hearty and durable; they can't be mayonnaise- or greens-based salads.
The obvious salad that comes to mind is pasta. And since basil is at its peak during the warm months, pesto pasta salad has quickly become my favorite. I like to think of this recipe as a blank canvas. Start with cooked pasta and homemade pesto, then add in a bunch of ingredients.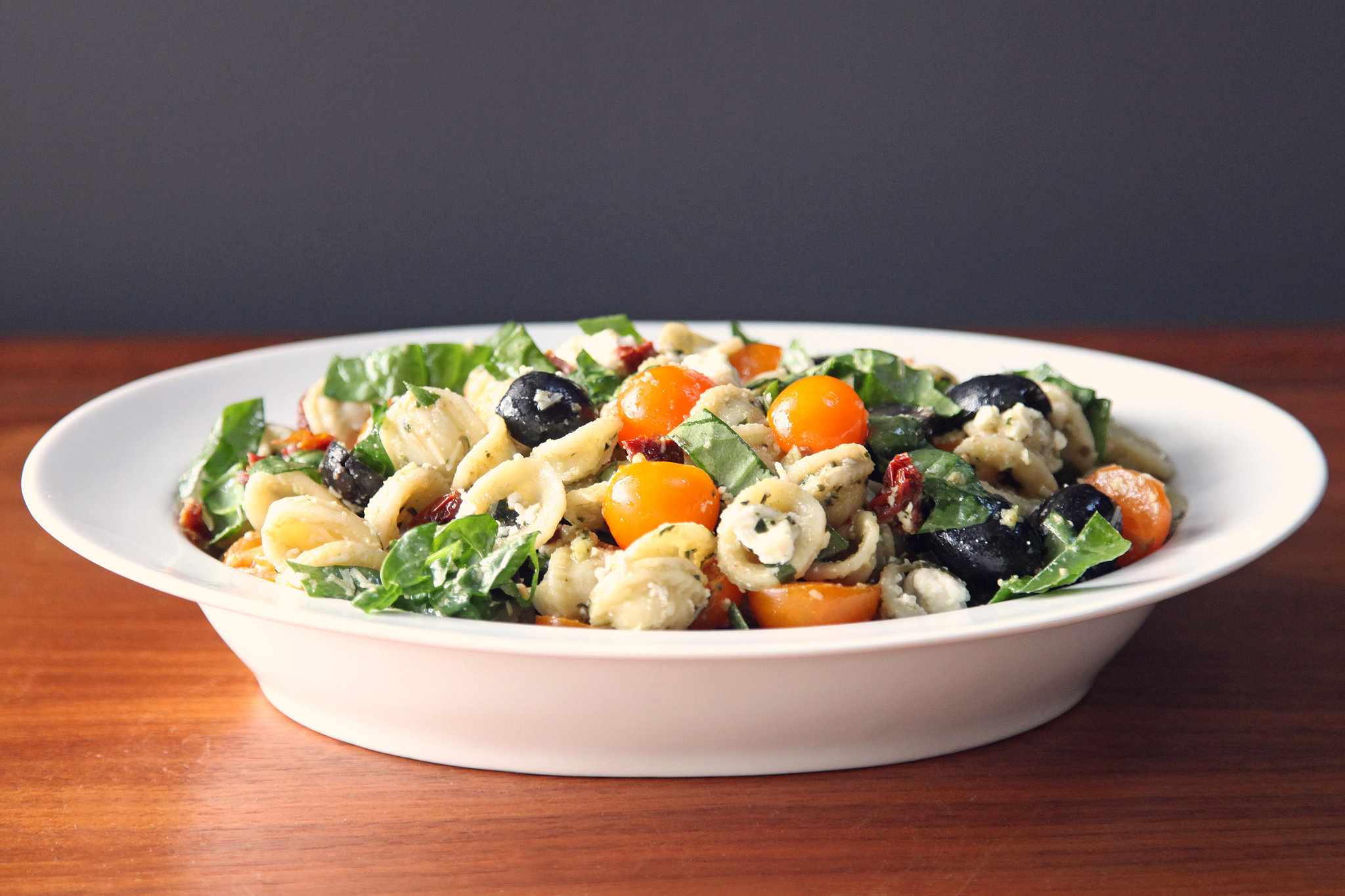 Antipasto elements like olives, tangy cheese, and marinated vegetables are wonderful. Fresh veggies — spinach, tomatoes, mushrooms, and zucchini — also work well. A protein such as tofu, grilled chicken, or salami would be delicious, too. I recommend using my recipe as a guide and substituting in the elements your family enjoys.
Image Source: POPSUGAR Photography / Nicole Perry