The Plaza New York Restaurant Review
Dine Your Way Around New York's Poshest Hotel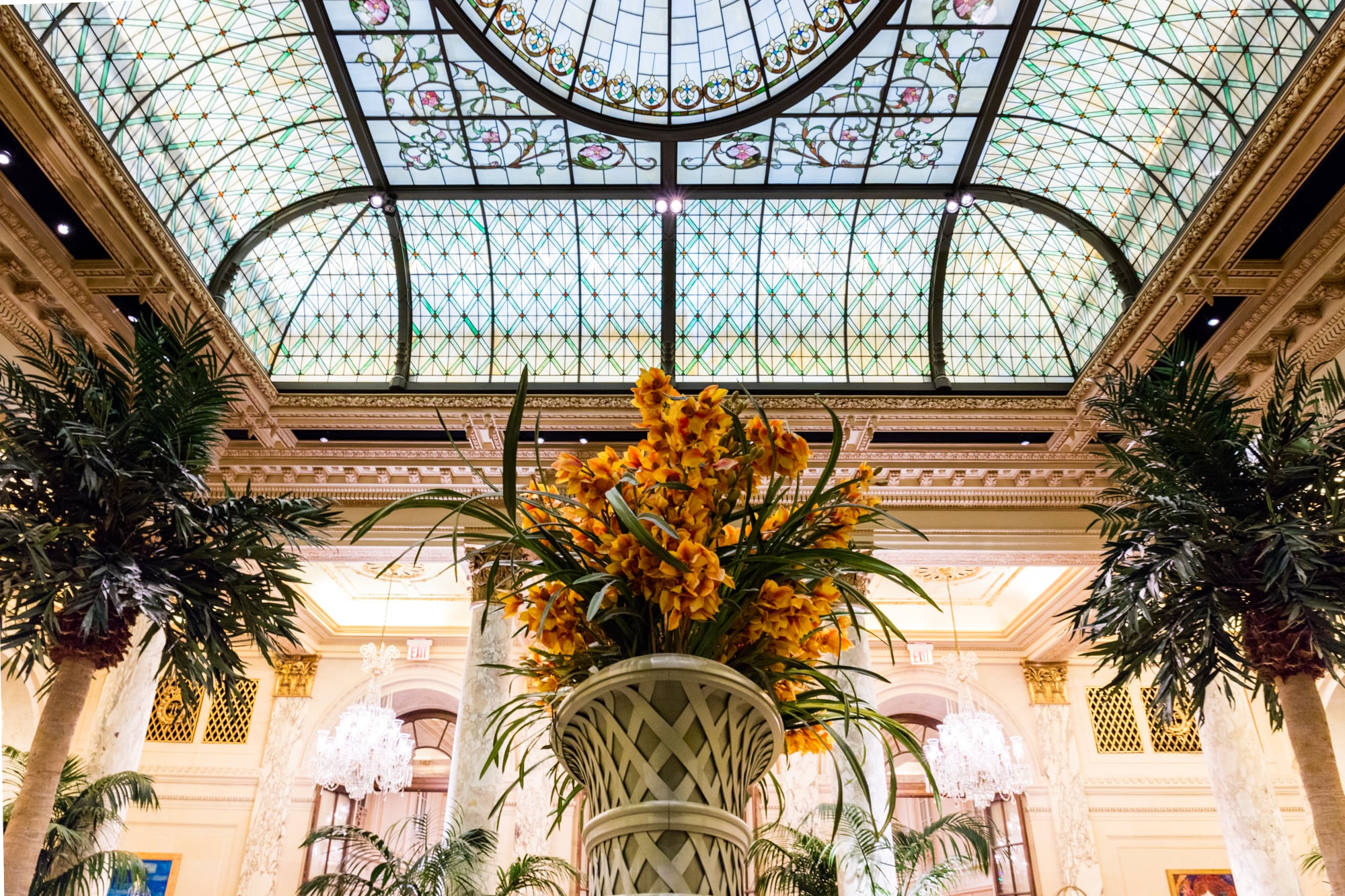 Home Alone 2, Sleepless in Seattle, Bride Wars and The Great Gatsby are just some of the movies this hotel has had a starring role in, and if you're smart, you'll make it a huge part of your next trip to the Big Apple.
The Plaza New York has greeted plenty of famous faces, including Jackie Onassis, John Lennon and Yoko Ono, Elizabeth Taylor and Liza Minelli over the years since 1907, as well as played host to a number of iconic events (remember the first ever Victoria's Secret Fashion Show in 1995?).
While it boasts some incredible rooms, tempting shops and wonderful wellness facilities (there's a Guerlain Spa!), The Plaza's dining options are worth making room on your itinerary and in your stomach for. Here's how to do three of their classy venues in one evening for the best dinner and drinks safari you'll get in New York.
The Champagne Bar: pre-dinner drinks at 6.30 p.m.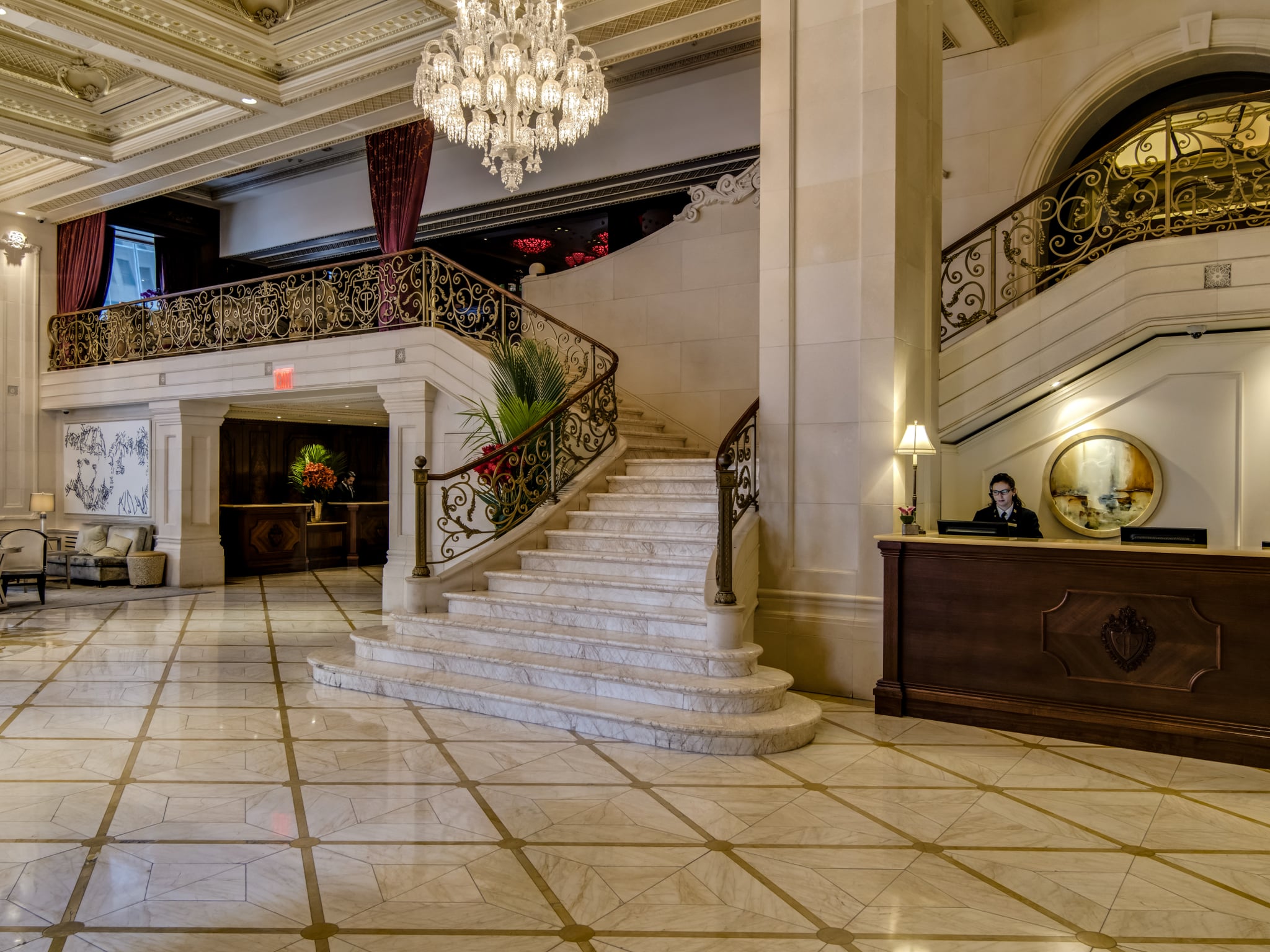 This bright and airy spot is the perfect spot to quench your thirst after climbing the famous front steps outside and waltzing though the lobby past dapperly dressed doormen. As you could imagine, the menu consists of various types of bubbly but if champagne isn't your thing, of course, wine and other beverages are available.
Guests can prop themselves up at the bar to mingle with other guests or sit at a low table for a more intimate experience. Either way, the venue is great for people-watching – both inside and out. Facing onto the street, which just happens to be the fabulous Fifth Avenue (famous for its shopping), you can see the Pulitzer Fountain and NYC's most stylish types right from your seat.
Once you're done quaffing sparkling beverages and munching on colorful macaroons, head to the hotel's most famous venue.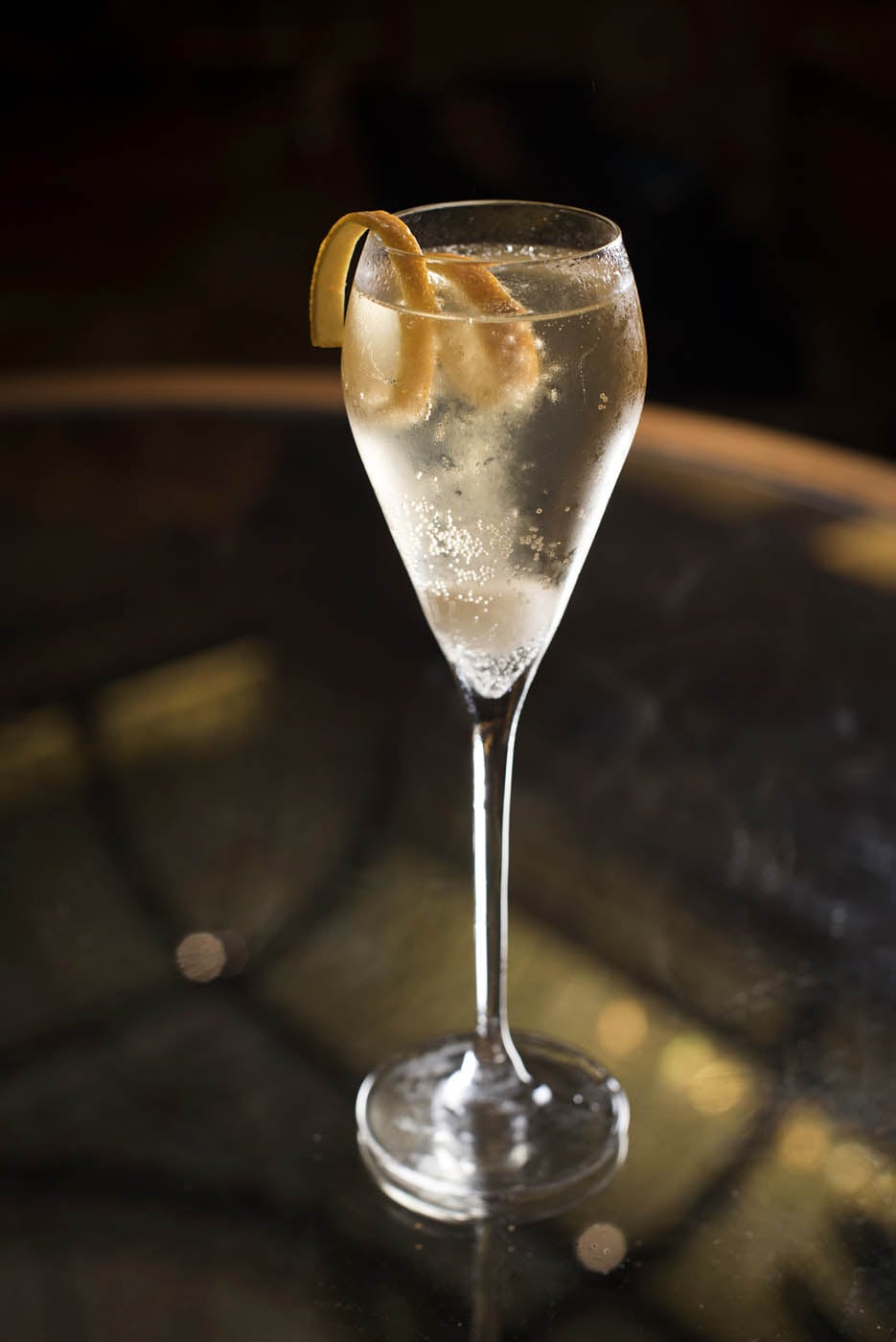 The Palm Court: Dinner at 7.30 p.m.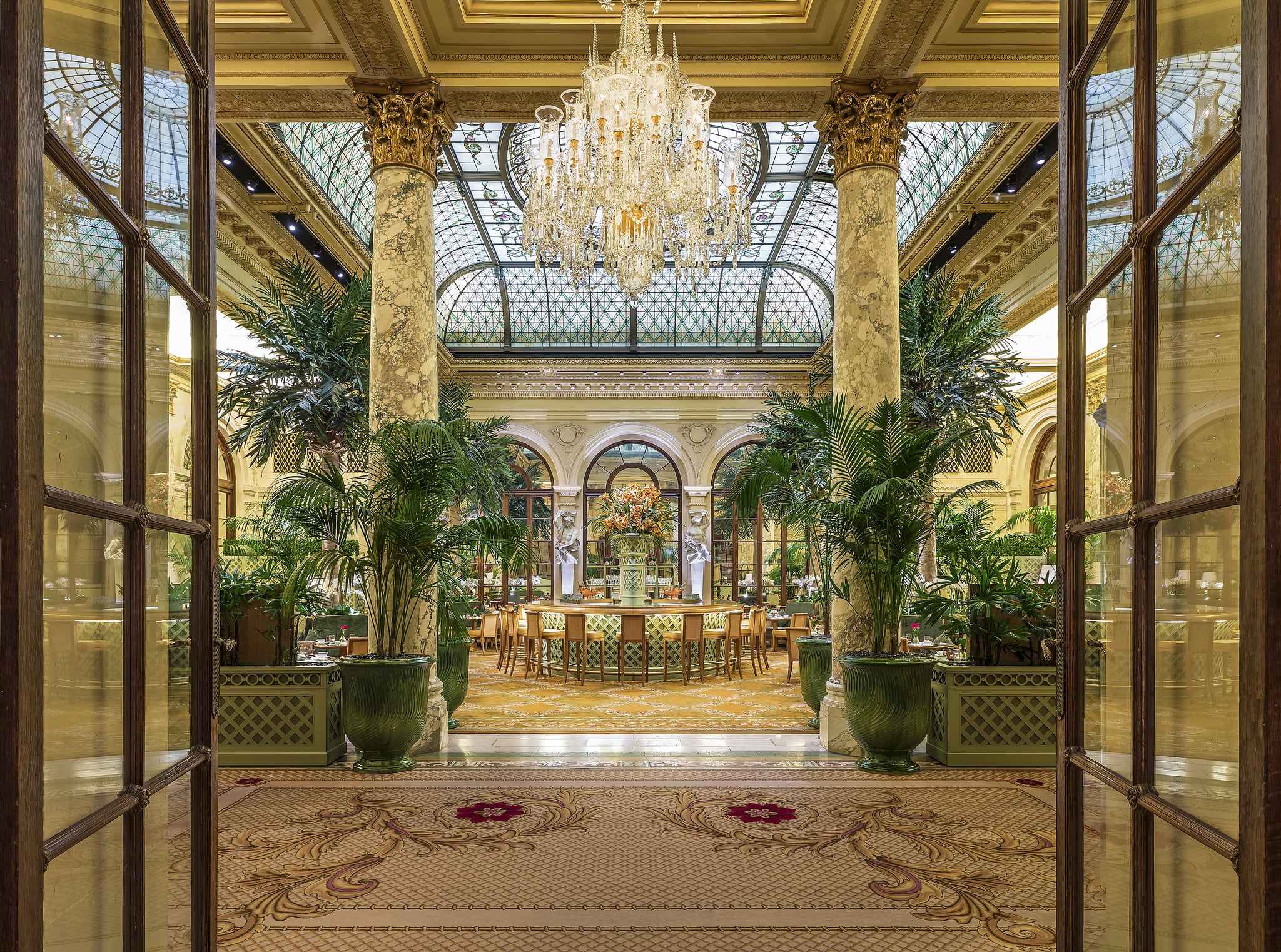 Despite being very well-known for its afternoon tea, the restaurant makes an awesome dinner location too. With a stunning stain-glass window, ornate pillars and chandeliers, plus loads of green palm plants around (very fitting, considering the name), you'll feel like someone brought a chunk of Central Park inside.
The grand oval bar is the first thing you'll notice when you walk into the room, lit up like a beacon with Master Mixologist Brian Van Flandern at the helm. It looks like something straight out of The Great Gatsby, and that's because it is.
There's a great offering of American food here: Standout dishes include the Foie Gras, Roasted Beet Salad, Branzino, Ah Tuna Tartar and Rib Eye Steak. Of course, the aptly-named Gatsby Mint Julep is a must-have.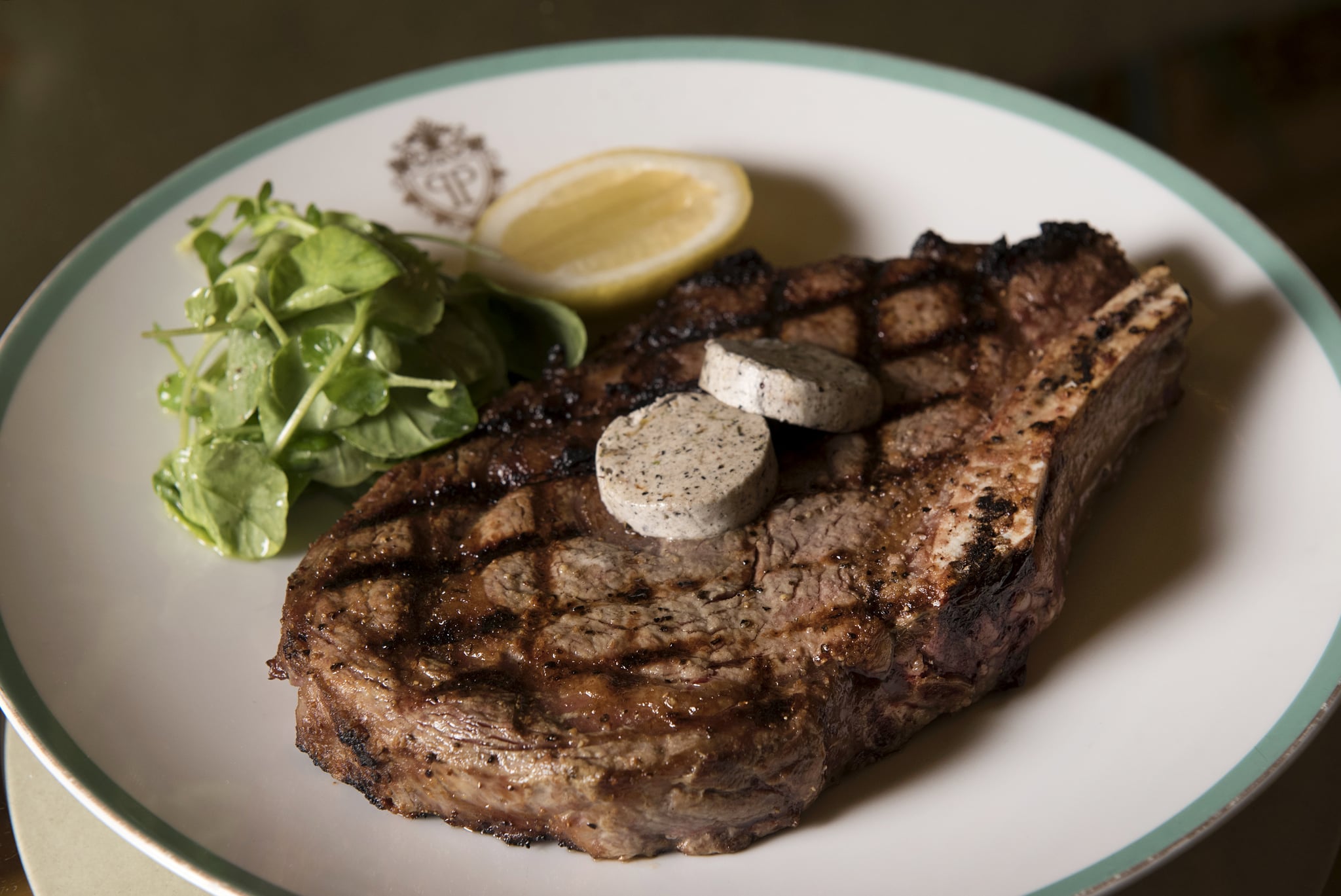 The Rose Club: Night cap at 9 p.m.
As if the Palm Court's array of drinks aren't enough, pop in here to enjoy some jazz while your food settles. The Rose Club welcomes a live band where Liza used to party and Billie Holiday performed when it was known as the Persian Room. Now guests can relax in the company of Kat Gang Jazz every Wednesday from 9 p.m.
Set over two levels, it looks over the Champagne Lounge and Fifth Avenue Lobby and the party keeps going until 12 a.m. The dark and cosy setting is the ideal spot to end a sophisticated date night.