Prawn Red Curry With Mango, Kaffir Lime Leaves, Coriander
Whip Up a Creamy Thai Red Curry in Time For Songkran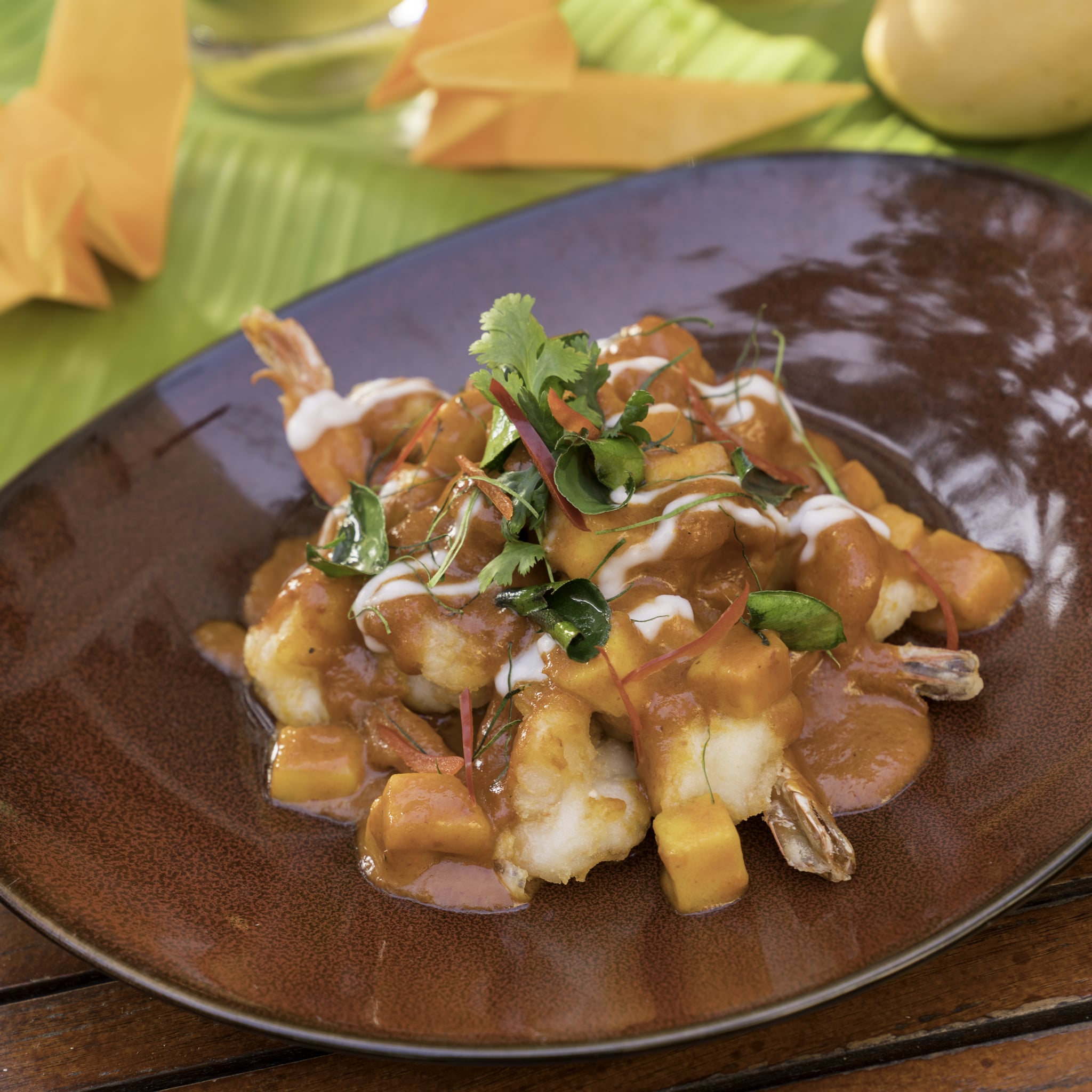 Also known as Chu Chee Goong, Pai Thai, one of the best South East Asian restaurants in Dubai, shares their recipe for crispy prawns in a creamy red curry, with mango, Kaffir lime leaves, coriander and red chili.
Prawns Red Curry, Mango, Kaffir Lime, Coriander and Chili
Pai Thai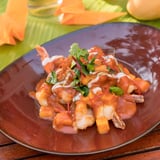 Ingredients
250g Prawns
3g Sweet basil
5g Red chili
2 pcs Kaffir lime leaves
40g Thai mango rips
Directions
Stir-fry the red curry paste with vegetable oil until cooked well.
Add Kefir lime leaf, coconut milk, fish sauce, white sugar and palm sugar before boiling for 5 minutes. Add the sweet mango and sweet basil.
Deep-fry the prawns until they are cooked well and turn golden brown.
Place the prawns on the plate and top with the curry sauce.
Add a slice of Kefir lime leaf on top and serve.
Information
Category

Main Dishes, Curries

Cuisine

Other Asian