Pulled Lamb Vindaloo Recipe
This Pulled Lamb Sandwich Is the Highlight of Dubai's Food Truck Scene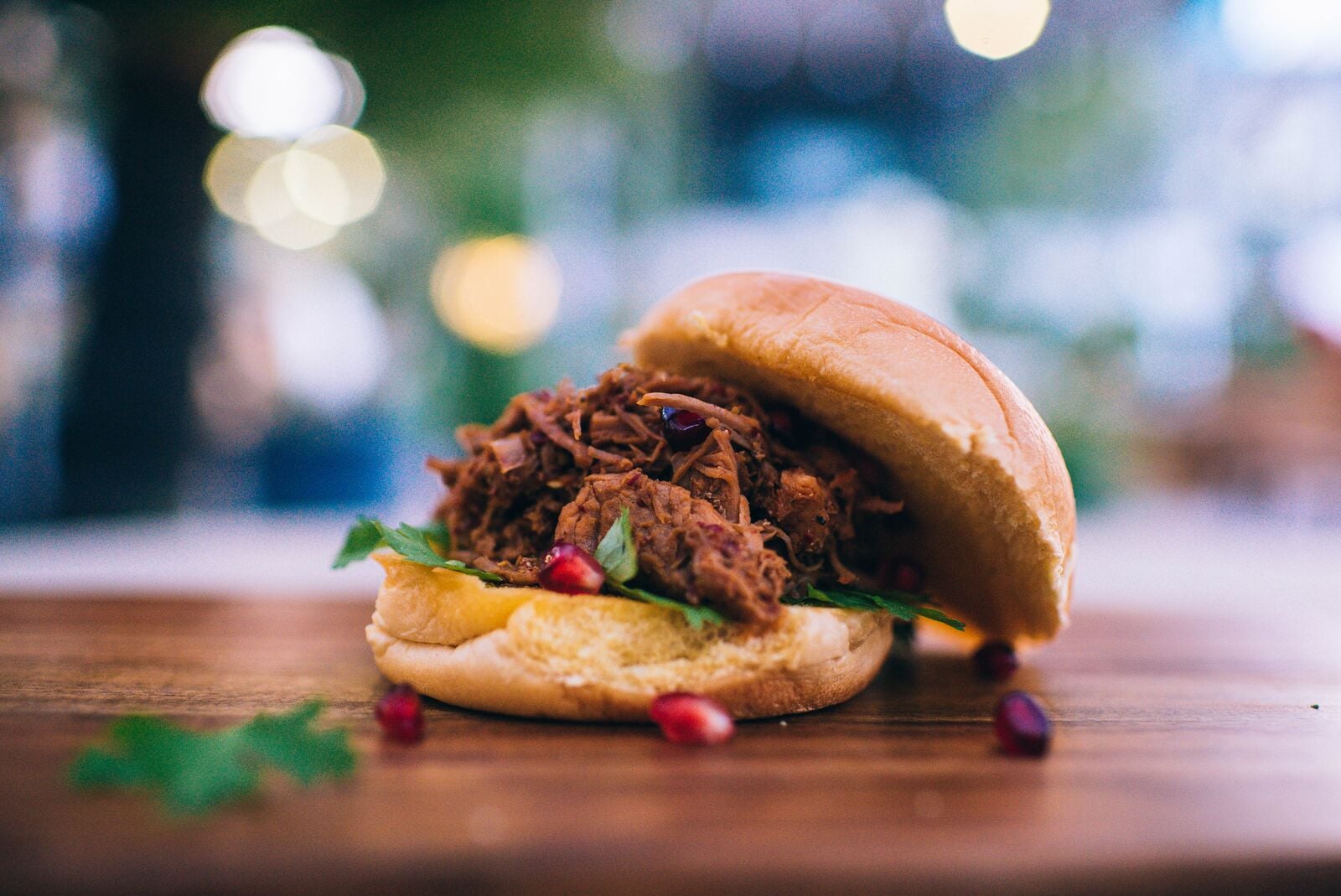 Vindaloo (or Vindalho) is a popular dish in Goan cuisine. Vin is for the vinegar and the ahlo means garlic in Portuguese. It is also popular all over the world and a lot of chefs have adapted the original to create their own versions depending on the local palette.
In this version, the lamb is marinated for several hours in a spice paste that includes dried Kashmiri chilies (the ones you get in Goa specifically as the taste variates otherwise), vinegar, coconut milk (for sweetness), and a host of spices. You simply brown the lamb and simmer it in the reserved marinade until it falls apart. While vindaloo would typically be served with rice or pulao or Goan Pao, Dubai food truck, GOBai, puts it in a potato roll. To accompany the rich filling, they like to serve it with a Goan slaw of red and white cabbage, radish, pomegranate, raw mango (for a tangy bite) and topped off with cilantro (coriander). It may seem like a lot of ingredients, but the technique is actually quite simple. And traditional…sort of.
Check out GOBai's offerings at Truckers DXB at Dubai World Trade Center Hall Number 8, Wednesdays to Saturdays, July 6-September 2.
Pulled Lamb Vindaloo
GOBai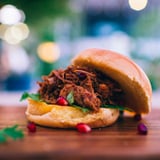 Ingredients
1.5Kg Lamb shanks
2 Big onions
Salt as per taste
15 Kashmiri chillies
4 – 6 Garlic flakes
1″ Ginger
2 Teaspoons of Jeera,
1 and a 1/2″ Haldi
1″ piece of Cinnamon
3 – 6 Peppers
3 – 6 Cloves
Palm Vinegar (or Apple Cider Vinegar)
Directions
Grind the chillies into a powder, then add some vinegar (not too much) into it.

Add all the ingredients of the vindaloo masala shown above and then grind all of it in the blender.

Once you have your masala ready you can rub the marinade to the lamb shank and mix it up well. Make sure all the pieces of meat are evenly mixed with the marinade.

Add a little vinegar to the meat, mix it up, cover and let it marinade for at least 4 hours in the fridge (or overnight, if possible).

When you are ready to cook, chop the large onions and blend them before you add it to the marinated lamb shanks.

It is now time to transfer all the ingredients on to the stove, no need to add any water yet.

Now you have to add a few peppercorns, a little cinnamon and a few cloves to the dish as you brown the meat.

After a little while of frying add some water and let it cook on a slow flame.

Let the vindaloo simmer on a low fire as the meat soaks in the masala and gets cooked.

You know the Vindaloo is ready when the meat just falls off the bone ready to be devoured.

Vindaloo always tastes a lot better the next day – the longer you keep it, the better it tastes.. Enjoy!!
Information
Category

Sandwiches
Image Source: GOBai