Quinoa Chaufa Recipe
Vegetarians Will Love This Latin American Quinoa Dish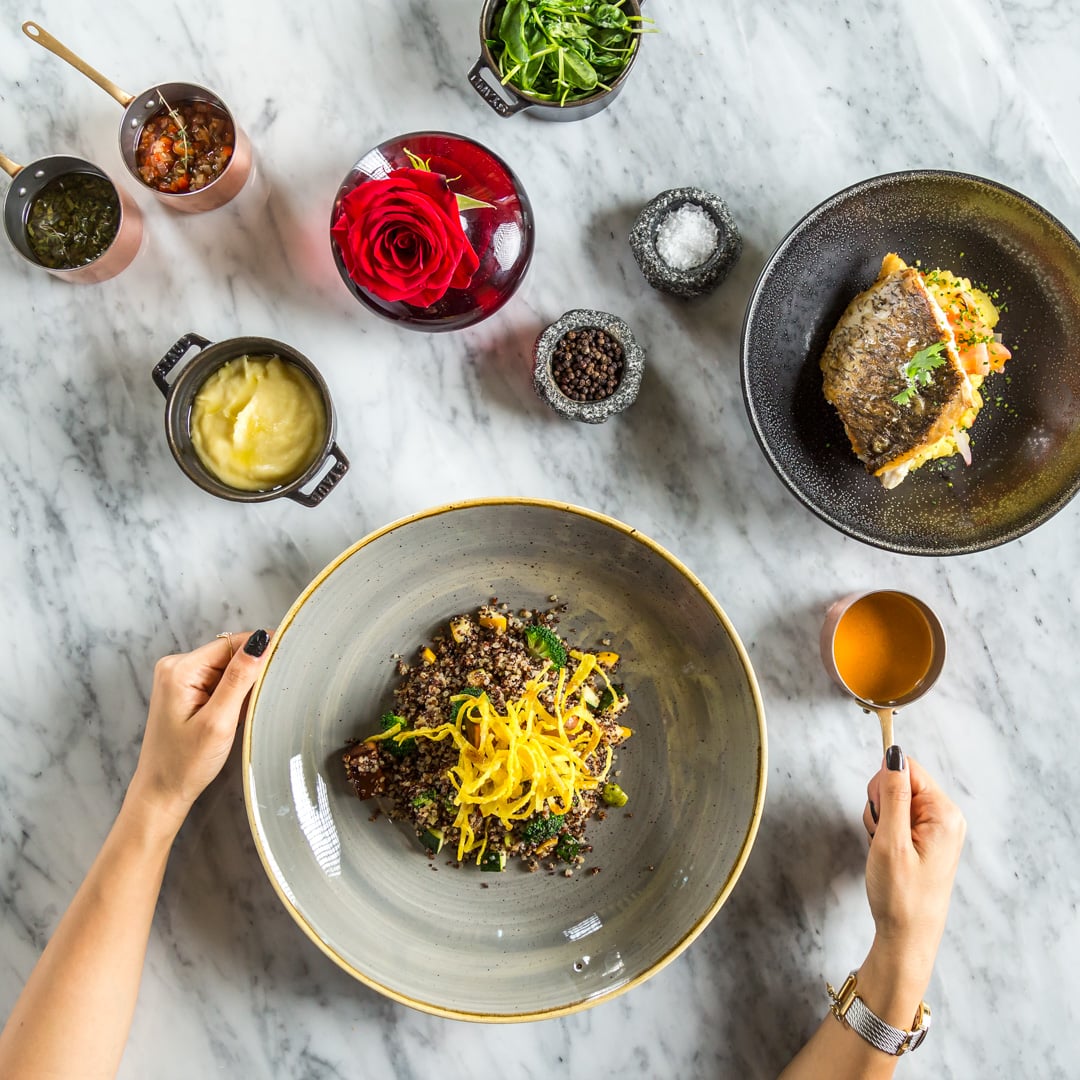 South American food is famous for its grains such as quinoa, as well as lots of meat. But who says you can't enjoy it without the latter. This Quinoa Chaufa dish from Jumeirah Beach Hotel's La Parilla restaurant jus goes to prove that vegetarians can have fun while dining there too.
Available at Jumeirah Restaurant Week (October 5 to 13), the festivities will welcome eight days of feasting off affordable set menus from 40 of Jumeirah's most loved restaurants. Menus range from AED95, AED150, AED200 and AED350.
Ingredients
1 cup 3-colored quinoa (white, red and black) pre-cooked and dried and cooled
1 tbsp. sliced spring onion
1 tbsp. green fava beans
1 tbsp. edamame beans
1tbsp. green asparagus, sliced
1 tbsp. broccolini stem, sliced
1 portion, broccolini florets, and asparagus tips to decorate on top
1 portion baby spinach
1 portion silky tofu glazed with teriyaki sauce
1 portion crispy wonton strips
Fresh coriander leaves
Tamarind dressing with chopped roasted rocoto chili
1 teaspoon hon-dashi
1 pinch toasted sesame seeds
Salt (to taste)
Directions
On a very hot pan with smoking oil, sauté the quinoa, add the sliced green vegetables and green beans.
Add the sliced spring onion and toasted sesame seeds. And Season with hon-dashi and salt.
On a separate pan warm up the broccolini florets and the asparagus tips.
Warm up the silky tofu glazed with teriyaki sauce in the oven or salamander.
Serve the sautéed quinoa on the shallow plate. Place the warmed tofu on top and in the middle.
Arrange the hot
broccolini florets and asparagus tips nicely on top of everything. Top with the fresh baby spinach leaves, crispy
wonton strips and fresh coriander leaves.
Dress with the tamarind and rocoto dressing.
Information
Category

Main Dishes

Cuisine

South American