Raindrop Cake Reviewed
Is the Raindrop Cake Freakout-Worthy?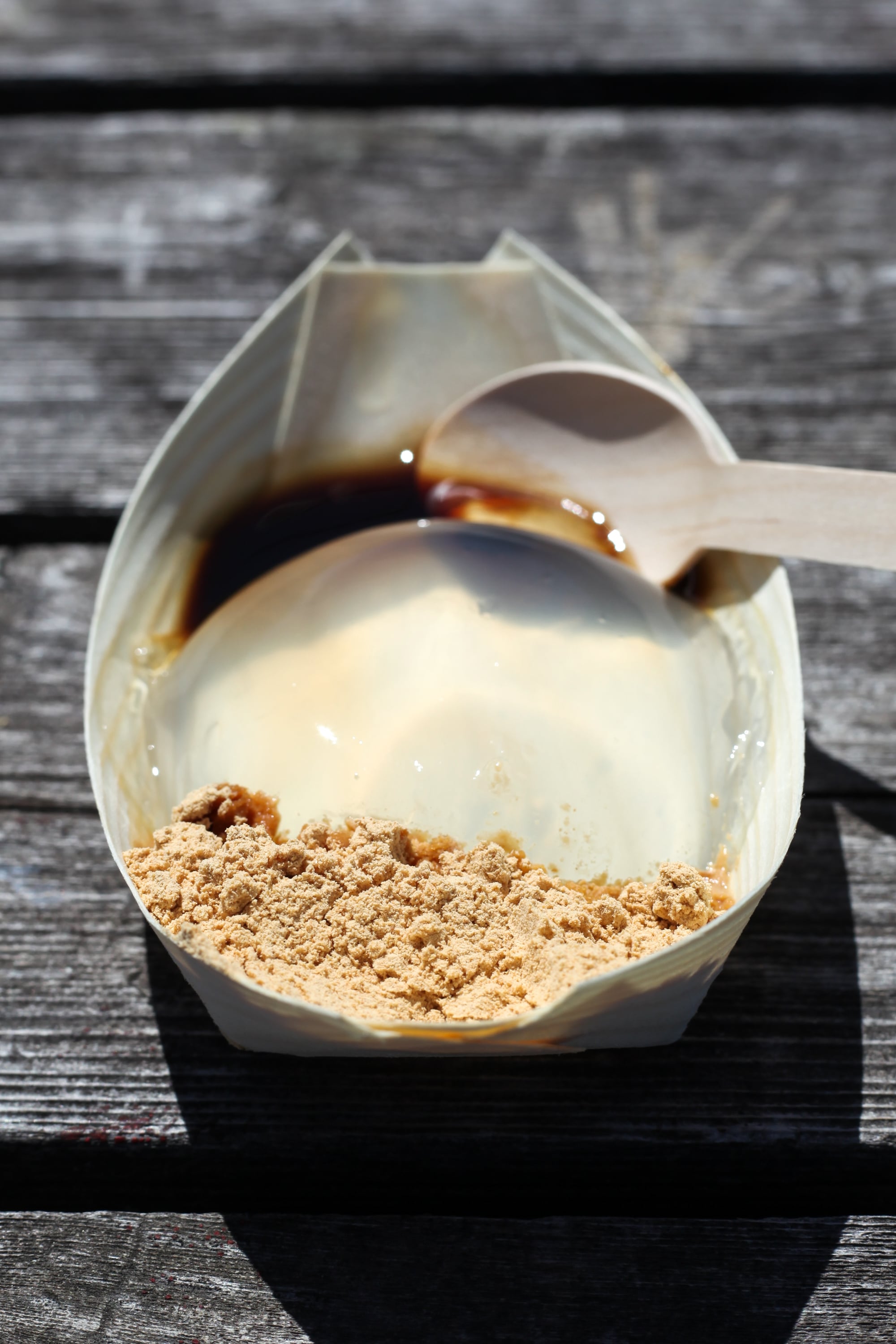 If you've been puzzling over the Raindrop Cake, the latest dessert to go viral on Instagram, you've come to the right place. This past weekend, I stopped by Brooklyn's Smorgasburg — an outdoor food market that's home to dozens of vendors and, famously, the Ramen Burger — to see if it's worth the hype. (Side note: nearly three years since its debut, the Ramen Burger is still going strong, with a line even longer than the one I waited in for this of-the-moment dessert.) The short version: the Raindrop Cake isn't good, it isn't bad, it just is.
The long version: though some might assume that the texture of this flavorless, jiggly, agar-agar- and mineral-water-based creation might be odd, it really isn't; rather, it's similar to a much less firm Jell-O. (It almost, but not quite, melts in your mouth.) At the same time, the "cake" doesn't bring much to the table, besides the novelty of digging a spoon into a dessert that somewhat resembles a silicone breast implant. I will give points to its creator, Darren Wong, for pairing the Raindrop Cake with kinako (roasted soybean flour) and kuromitsu (a molasses-like sugar syrup), both traditional Japanese ingredients one doesn't often encounter stateside. This makes sense, since the cake is inspired by a Japanese dessert called Mizu Shingen Mochi which also is paired with kinako and kuromitsu. But when it comes down to it, it wasn't a novel enough texture to capture my attention, or tasty enough to leave me wanting more. My boyfriend and I each tried a few bites, and, having satisfied our curiosity, composted the rest.
Power to you if you want to wait in line to try it for yourself — like I said, it's certainly not bad, and it is a sight to see (and Instagram) — but I'll pass on seconds.
Image Source: POPSUGAR Photography / Nicole Perry