Raspberry Poke Cake Recipe
I Tried Making Poke Cake For the First Time and Here's What Happened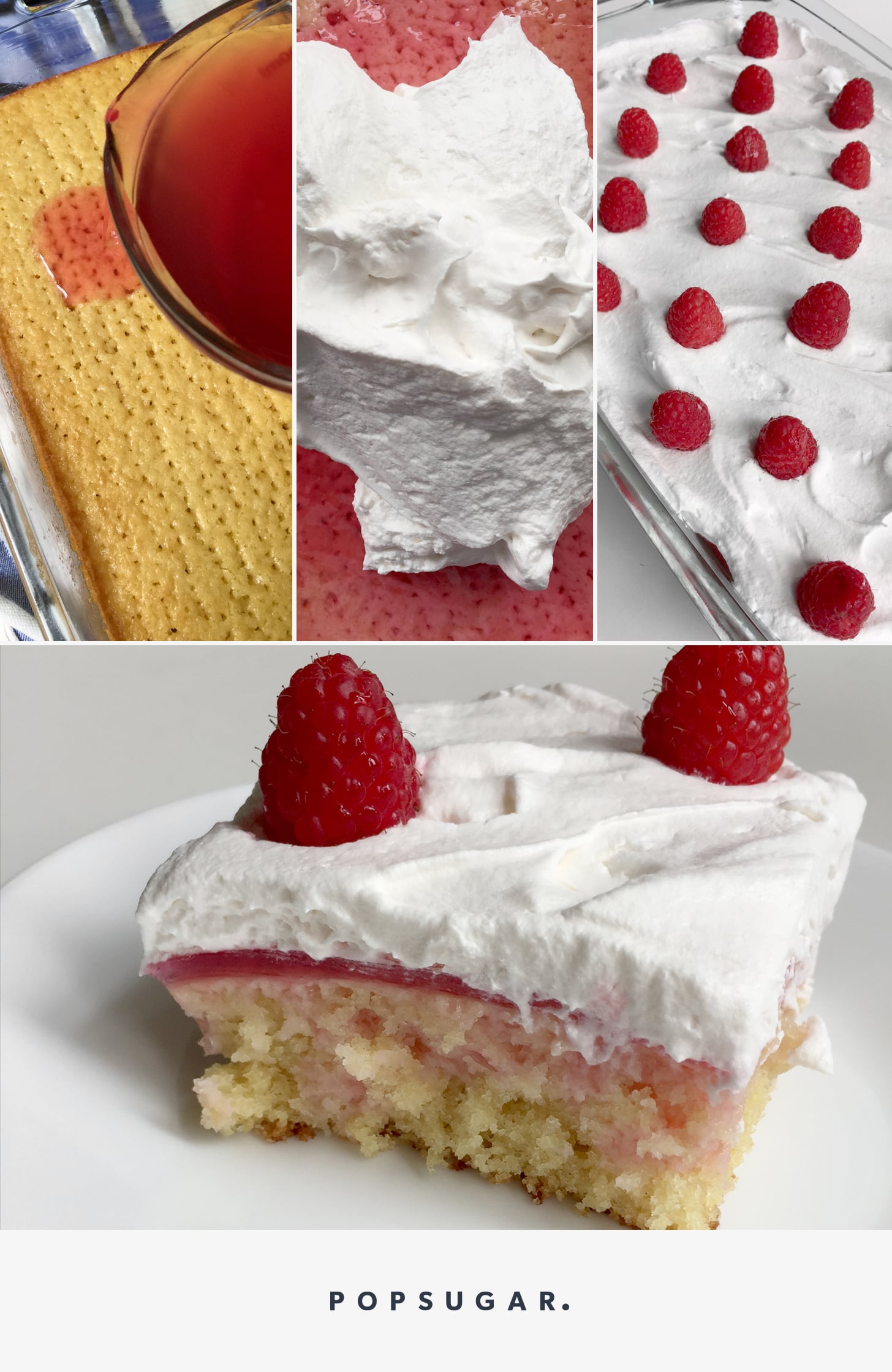 One day, the Fitness senior editor, Michele Foley, stopped me in the hallway to tell me about poke cake. "Have you ever had it? It's the best. cake. I've. ever. eaten. Cherry Jell-o and yellow cake mix with Cool Whip as the frosting. Total Midwest appeal. It came out light and airy and the Jell-o gave it tartness." Poking a cake and filling it with Jell-o sounded terrible to me and boggled my mind that two seemingly opposite textures could EVER work out together. Nonetheless, if the fitness editor vouched for something so passionately, I couldn't blow it off! I had to conduct a group taste test. Despite my initial bias, I gathered the ingredients anyway and hoped for the best.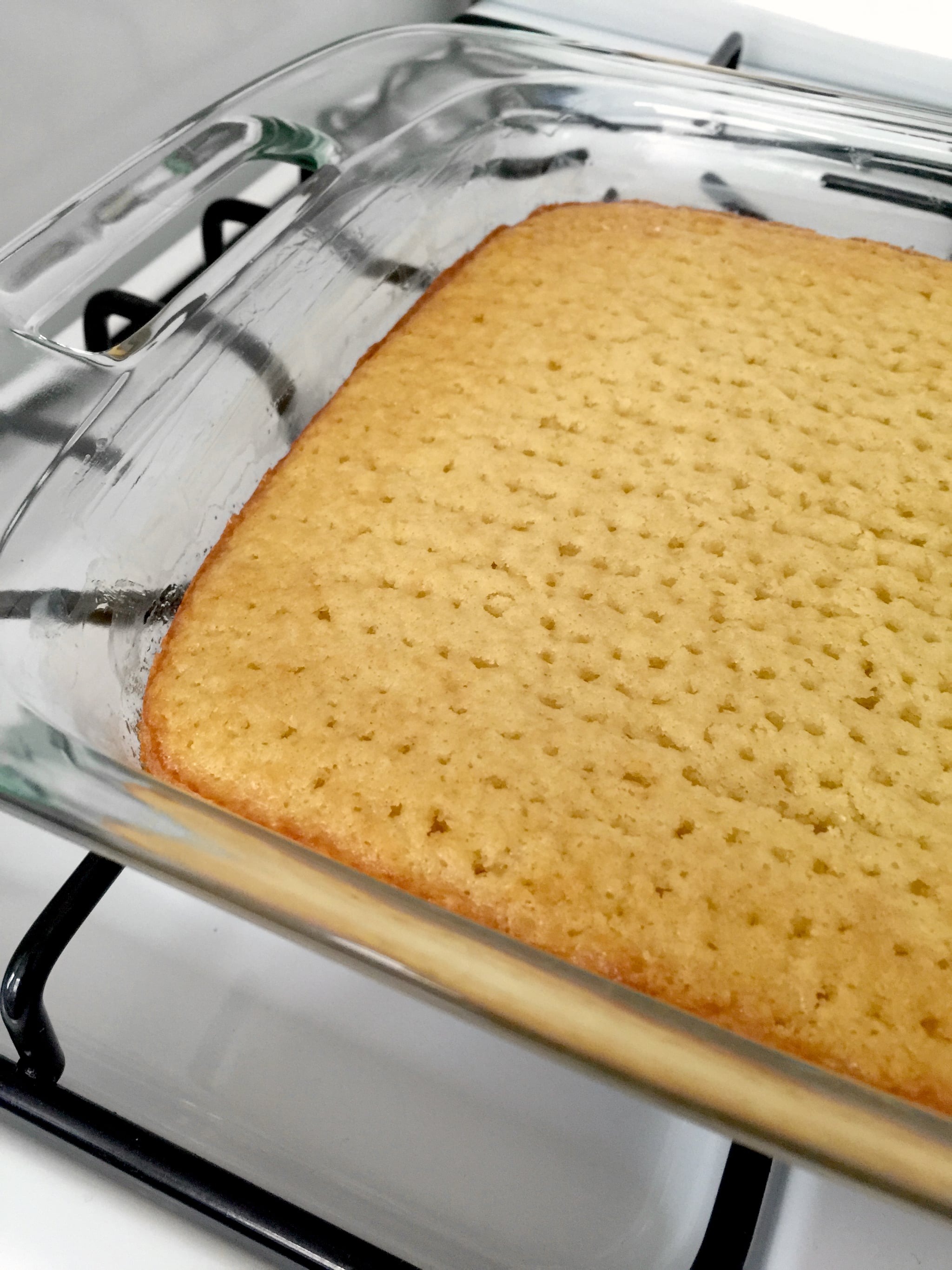 I am the biggest fan of yellow box cake, even more than homemade cake, because it's moist and ultra-vanilla-y without fail. The experiment started off happily. I whisked the cake mix, melted butter (I used Trader Joe's Cultured Salted Butter, because I was feeling fancy), and eggs together and transferred the batter to a buttered casserole dish. When I pulled the cake out of the oven, the air around me smelled like the '90s and childhood birthdays. I got drunk with nostalgia before my stomach tightened with the realization that I could screw up this perfectly good cake by dumping a whole bunch of Jell-o on top of it.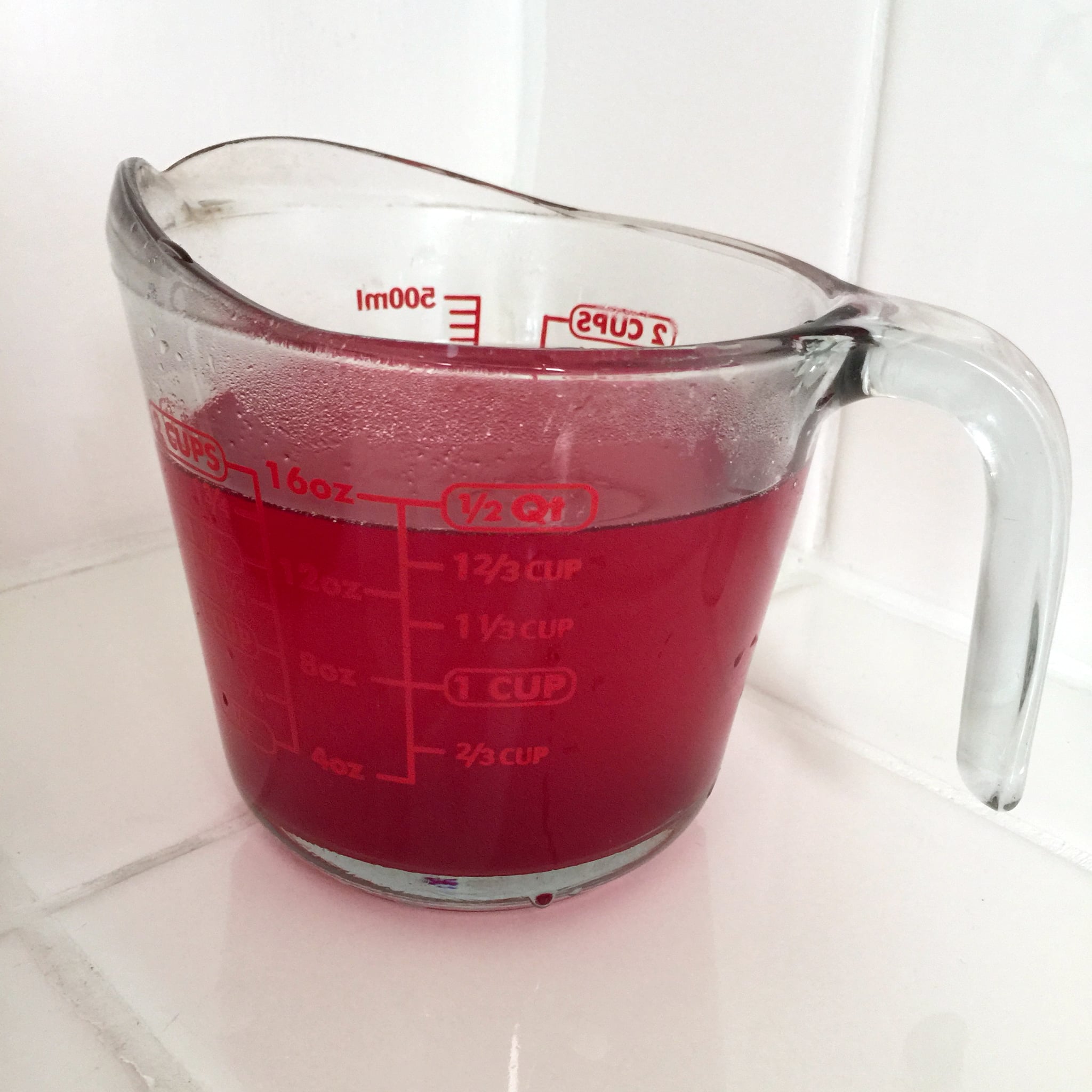 As the cake cooled by the window, I turned my attention to the next step. At this time, I should probably admit that I didn't go for brand-named Jell-o. I opted for a raspberry-flavored kel-dessert, since that's all my closest grocery store carried. I dumped the contents in boiling water, stirred it around, and tasted it, just to see how bad I was about to ruin my cake. Only . . . the naturally-flavored jel dessert tasted like raspberry Sweetarts (if that ever were to exist) with no funny aftertaste. I relaxed a little. This experiment might go over well!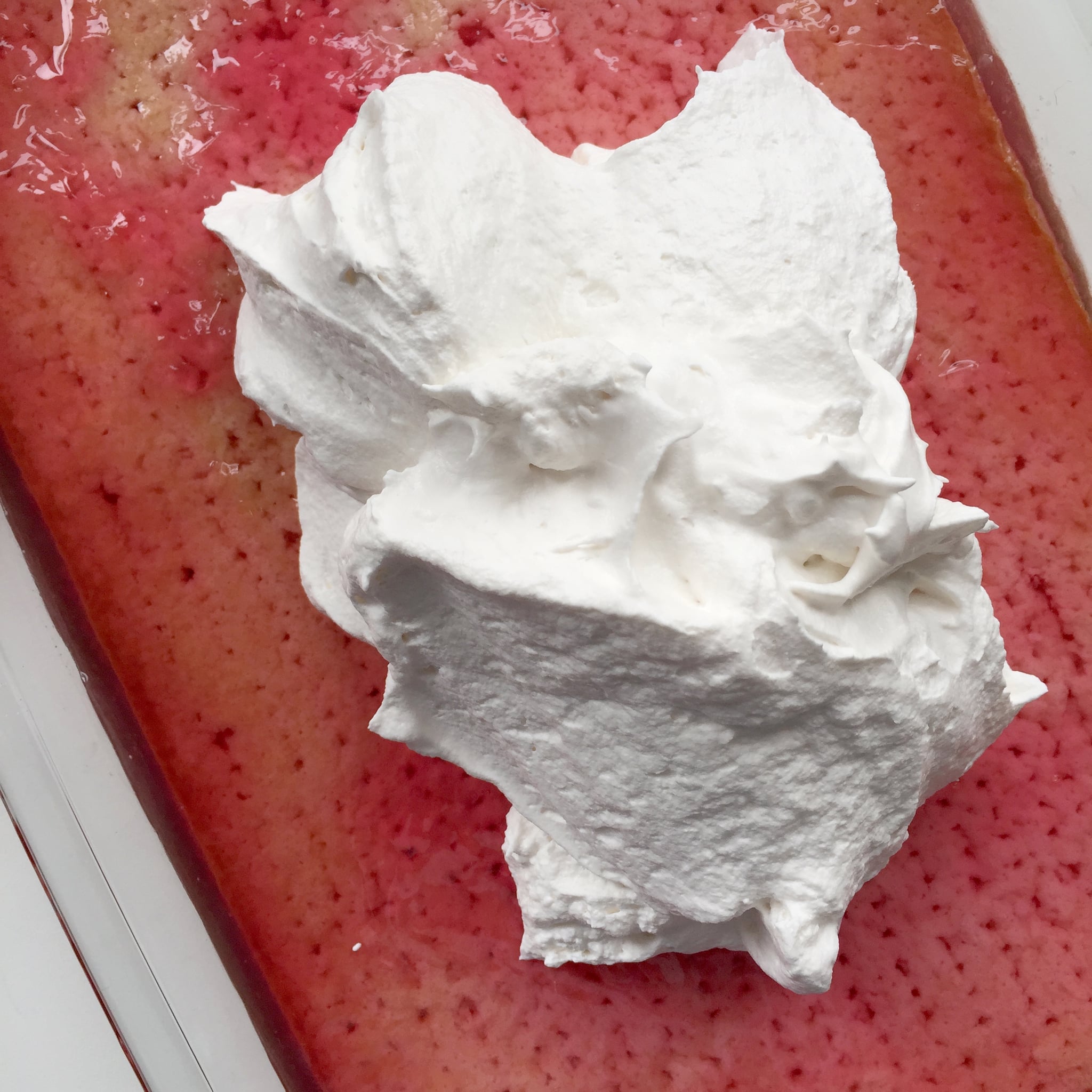 I poked the cake a little too excessively on top, because I really wanted to let that jel dessert seep into the cake, even though Kraft recommends 1/2-inch intervals, Unlike Jell-o which sets in the fridge, this product practically gels up within minutes. Despite my best intentions, as soon as I poured it over the cake, some of it seeped into the holes, but a lot of it set on top of the cake in a thin layer. I panicked, before thinking, "Whatever! I'm just going to ice this sucker anyway and see what happens."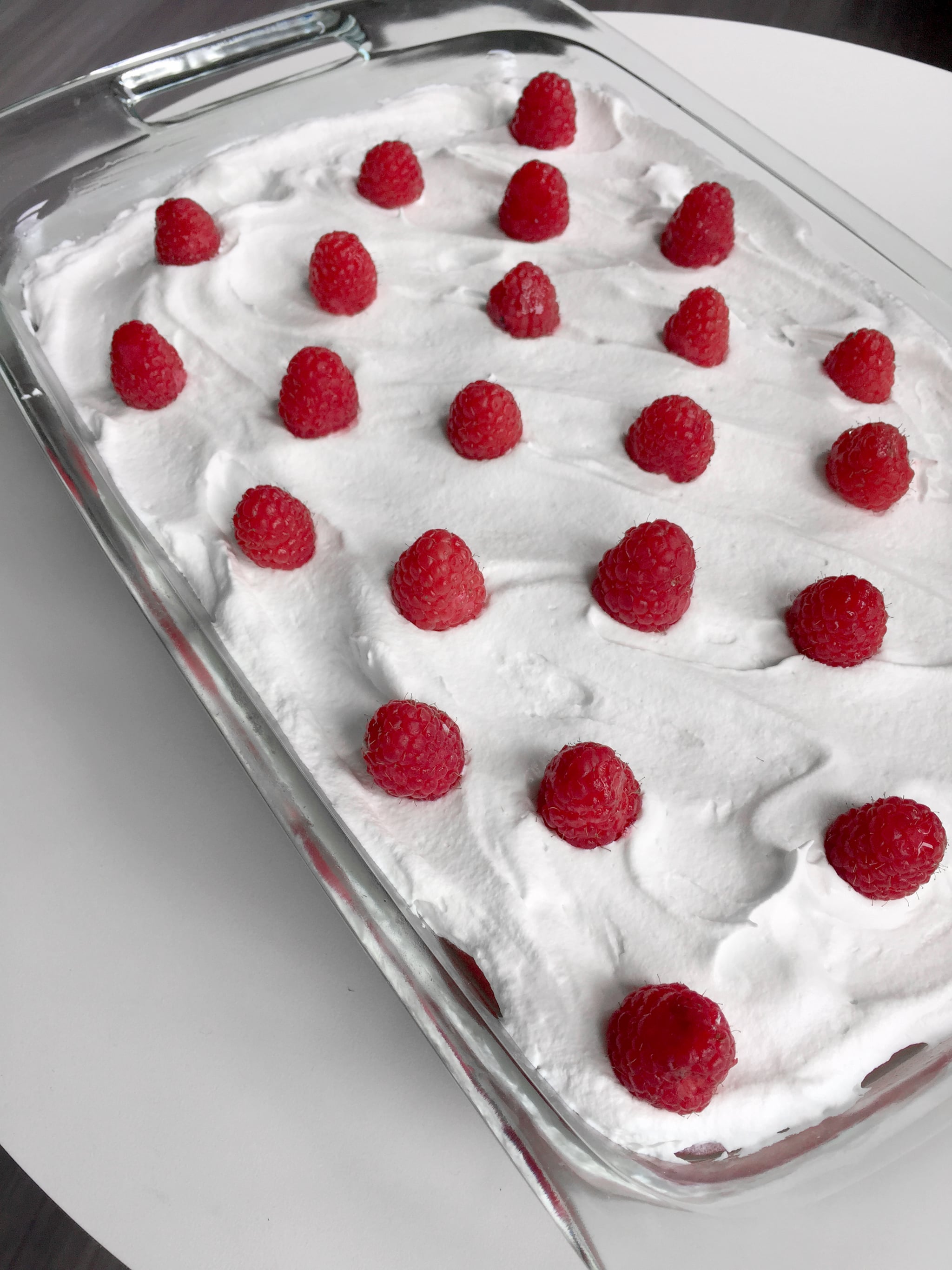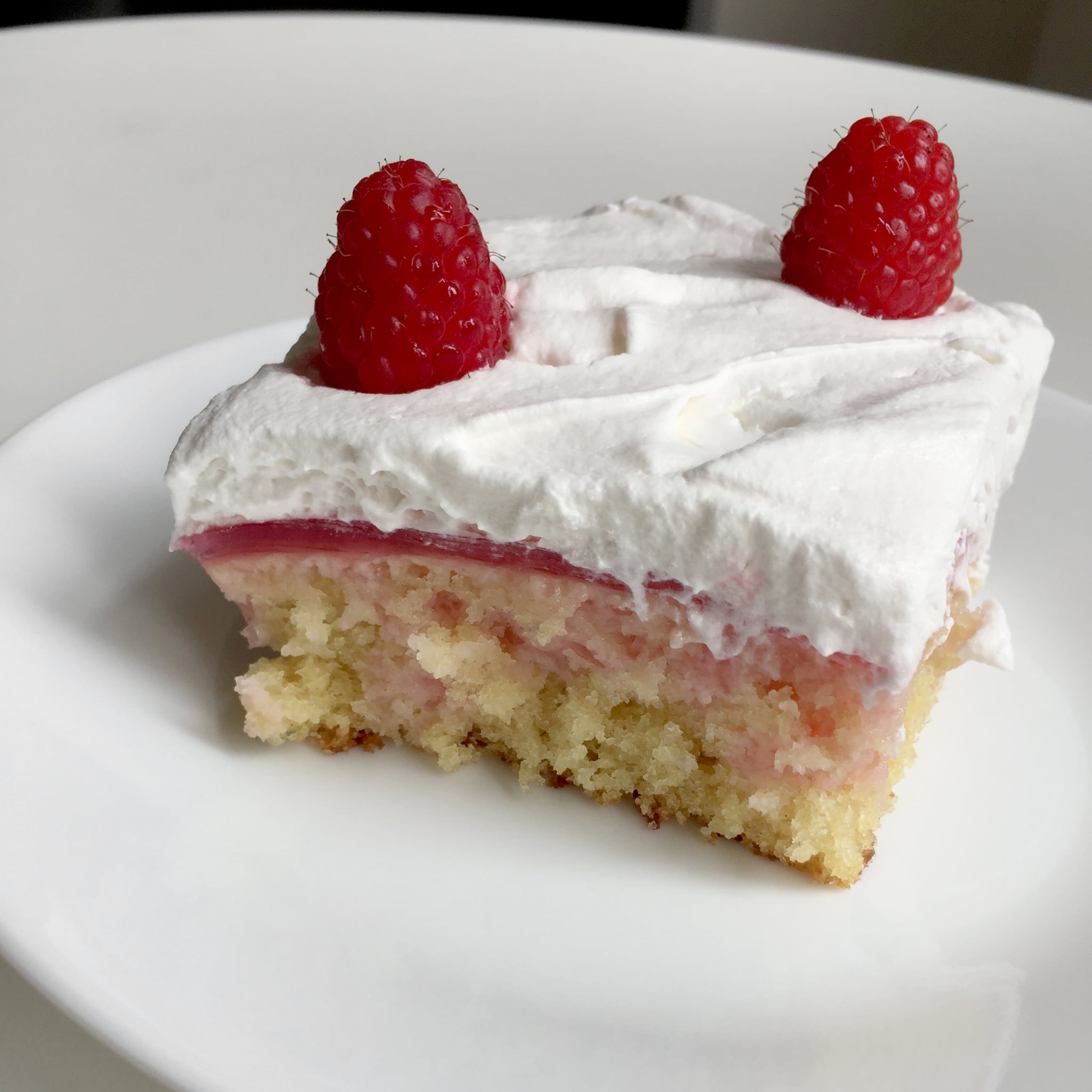 As I cut into the cake and took out the first slice, I did notice how moist the cake turned out. However, as you can see, this particular poke cake doesn't have the stunning florescent streaks that make poke cake recipes famous. I was devastated, but only for a second, because I took a bite and became a poke cake believer. First off, unlike most cakes, this one isn't sweet. It's light and refreshing, almost like you are eating clouds. Until, like me, you have two huge slices and need to loosen a belt notch. There's no odd Jell-o consistency in the cake. All you get is the semi-salty vanilla cake combined with the slightly tart raspberry flavor. The whipped topping (found in the freezer section of most groceries) offered more of a textural component than flavor; it's remarkably fluffy.
Every taster at POPSUGAR gave it rave reviews, though there was one complaint and that's the cake doesn't have any textural contrast. If you need a little crunch in your cake, add some sprinkles on top! I may have missed out on the beautiful streaks this round. I'll keep practicing until I get that skill down, because I definitely intend to make this cake again and again. I'm convinced there's no better crowd-pleaser than this "recipe."
Image Source: POPSUGAR Photography / Anna Monette Roberts